If suspected idaho murderer Bryan Kohberger went to trial, the roommates' statements would have an "invaluable" influence on the jury, exposing "intimate" facts about the four college students, according to a forensics expert.
Kohberger, a former criminology Ph.D. student who claims his innocence, is being held in Latah County prison awaiting a preliminary hearing on June 26, 2023, which will determine whether he goes to trial for the horrific stabbings of four University of Idaho students.
Kaylee Goncalves, 21, Madison Mogen, 21, and Xana Kernodle, 20, along with Xana's boyfriend Ethan Chapin, 20, were slain at an off-campus residence in the early hours of November 13th.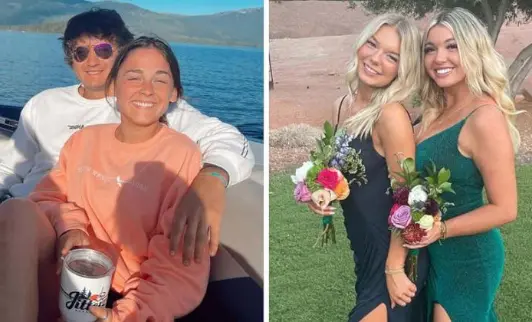 Dylan Mortensen and Bethany Funke, two other roommates, survived the assault, and forensics expert Joseph Scott Morgan thinks they will be "invaluable" witnesses in Kohberger's possible prosecution.
RELATED: The Dark Past Of Bryan Kohberger
"I think they're going to be invaluable," said Joseph Scott Morgan, a distinguished Scholar of Applied Forensics at Jacksonville State University who is not working on the Kohberger case and has no firsthand knowledge of the actual investigation.
"It gives insight into talking about the people who were the victims because they lived with them and probably knew them more intimately than anyone else," he stated.
Not only might Mortensen and Funke assist the jury in determining who the victims were, but they could also divulge any warning flags they may have spotted in the days before the killings.
"From an evidentiary standpoint," Morgan, who also presents the true-crime podcast Body Bags, said, "they're going to be asked, what can you tell us about that day, that evening, or maybe the days following?"
Morgan expects inquiries such as, "Did you know of any kind of threat to your roommates?" Had they mentioned anything casually? Was there any mention of any strange individual pursuing them?"
The jurors may also relate to the housemates' living conditions, which Morgan says has "a lot of value."
RELATED: Idaho Murders suspects Bryan Kohberger had a rare neurological condition, visual snow. What is it?
"They're going to have a lot of value and the jury's eyes because the jury can identify with living under the same roof as someone, they know what that's like," Morgan said.
According to the forensics expert, the jury will also understand what it's like to "divulge" things to individuals "in their family situation or home situation that they don't tell anybody else."
Morgan expects the roommates will be questioned about the hours before the deaths.
"Then they'll get into the timeline specifics," Morgan said. "What transpired during those hours?" "What happened that night?"
"Do you remember what was said to you before this person left?" he continued. What if that individual no longer exists? Or did they inform you of their destination?"
"How come you weren't with them?" What did you do that evening? "I'm sure the defense will ask those questions," Morgan added.
Morgan also presented evidence that he thinks may convict Kohberger if he were to face trials, such as the knife sheath found at the killing site and Kohberger's automobile.
RELATED: Did Bryan Kohberger's 'plan' in Idaho murders home fall apart?
'FROSTY SHOCK'
According to court documents, Mortensen reportedly told police that she awakened at 4 a.m. on the day of the slayings, peeked outside her door, and heard what she believed was Goncalves remark "there's someone here."
According to court documents, Mortensen says she heard weeping coming from Kernodle's room and a male voice assuring her something to the effect of "It's okay, I'm going to help you" after peeping out of her door a second time.
Mortensen exited her room for the third time after recalling hearing more screaming.
According to court documents, she entered "a frozen shock phase" at that time as a masculine figure passed by her wearing "black clothing and a mask that covered the person's mouth and nose."
According to court documents, she characterized the figure as an "athletically built" male, five feet ten inches or taller, with "bushy eyebrows."
Authorities think Kohberger is the person Mortensen recalls seeing on the day of the killings.
On December 30, 2022, he was arrested at his parent's house in Pennsylvania.