Murdaugh Trail Drama: The public is gripped by the courtroom drama surrounding Alex Murdaugh and a well-timed Netflix documentary about his journey.
It was the early hours of February 24, 2019, and a young college student lay in a hospital bed recuperating from a boating accident in which one of his classmates had died.
Paul Murdaugh, the 19-year-old son of a rich and powerful South Carolina family, had been drinking and driving the speedboat when it went out of control.
When his father, Alex, and grandpa, Randolph Murdaugh III, barged into the room uninvited, police arrived to interview him. "I am his lawyer starting now," Murdaugh Snr informed the officer flatly. "And he isn't giving any statements."
The inquiry into the event continued mostly behind closed doors after that.
In this section of the Carolina Lowcountry, the Murdaughs were a powerful legal family.
Randolph Murdaugh Sr. was the first of three generations of solicitors for the 14th Judicial Circuit, which supervises prosecutions in five counties, beginning in 1920.
Randolph Murdaugh Jr., his son, replaced him for over five decades. Randolph Murdaugh III took his position and served until 2005. Meanwhile, Alex was a partner in a thriving regional law firm and a well-known legal intellect.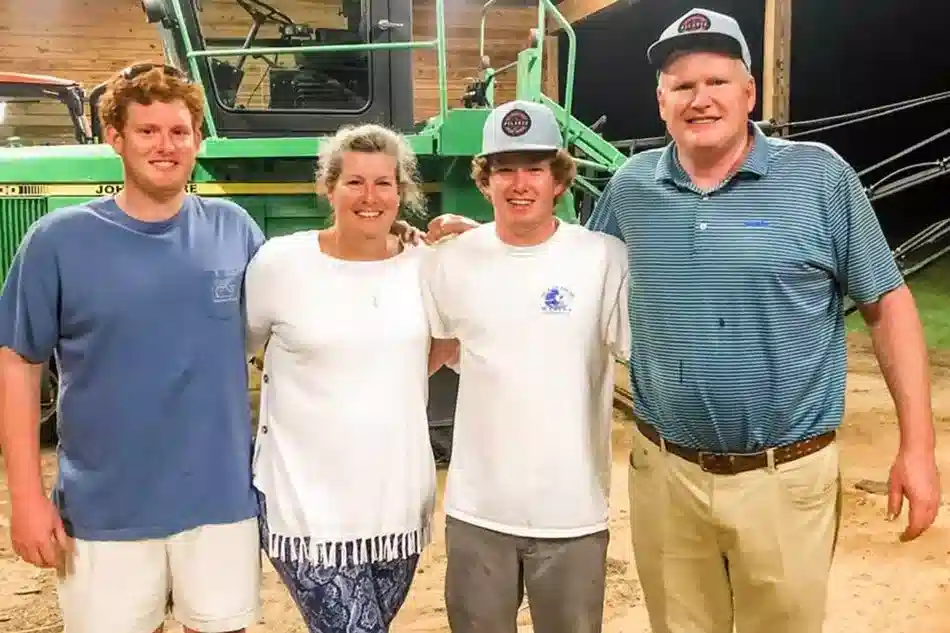 But the death of Mallory Beach on that terrible winter night in 2019 started the unraveling of the carefully maintained Murdaugh legacy, a spectacular fall that ended this week with Alex Murdaugh on trial for the murders of his wife, Maggie, and son, Paul, in a case that has gripped America.
Murdaugh, 54, is suspected of killing Maggie, 52, with a rifle five times and Paul twice in June 2021 at the family's isolated hunting ranch.
Those who knew about the boating accident felt that the double murder was retaliation – or preemptive justice – for Beach's death. That is until a local news outlet revealed that Alex was a person of interest.
A fiery-haired Murdaugh stunned the courtroom on Thursday when he took the stand in his own defense at the trial's conclusion. He was innocent, he said to the court between sobbing, "I never shot my wife or my son." Ever."
During the four-week trial, details about a dizzying assortment of additional police investigations into Murdaugh surfaced, including murders, corruption, insurance fraud, insurance payment theft, and drug-related offenses.
A Netflix documentary on the family, Murdaugh Murders: A Southern Scandal, released this week on the eve of Murdaugh's testimony, adding to the drama.
The TV makers correctly predicted the case's popularity; the advertising blurb reads, "Shocking tragedies shatter a tight-knit South Carolina community and expose the horrifying secrets of its most powerful family."
"Around coffee shops and barbershops, that's all people have been talking about," says Akim Anastopoulo, a Charleston attorney and former prosecutor who has met Murdaugh. "The new information that comes out – it's amazing because everyone is living this in real-time."
Friends recall an adoring father who raised his children in astonishing luxury, from private jets and yachts to frequent shootings and hunts on the massive 1,700-acre property.
However, prosecutors have painted a very different image for the jury, one of a cruel psychopath who suffered for decades from opiate addiction and valued money above all else. (According to phone data given to the court, Murdaugh looked for meals online at 10:40 p.m. on June 7 while still at the blood-soaked murder scene.)
The court heard today how Paul texted his father a month before the murder. "When you get here, we have to talk," he said. "Mom found several bags of pills in your computer bag." The prosecution has described this finding as part of a "perfect storm" threatening Mr Murdaugh.
More than a year had gone without a culprit or motive being found in the deaths in the secluded part of Colleton County.
Prosecutors claim that police were hampered by falsehoods Murdaugh acknowledged saying about his travels on the night of the killings.
He had been at home with his wife and kid earlier in the day, but phone records show that he departed at 9 p.m. to see his ailing mother. He informed 911 that he got home and saw the dead near some dog kennels. "I could see his brain lying on the sidewalk," Paul added. "I just didn't know what to do."
According to state attorneys, he murdered both of them before fleeing and then attempted to fabricate an alibi.
"Oh, what a tangled web we weave," he exclaimed, tears running down his cheeks in the video shown live on television stations around the nation. "Once I told a lie, I had no choice but to keep lying."
It is very uncommon for defendants in murder cases to speak, although doing so exposes them to a storm of cross-examination from prosecutors.
Murdaugh, on the other hand, has spent decades defending clients in courtrooms similar to the one he now finds himself in. Indeed, until a court ordered it removed for the duration of the trial, a picture of his grandpa hung above the public gallery.
Prosecutors said Murdaugh, who was suspected of stealing millions of dollars from customers, devised a twisted scheme to murder his family members in order to generate sympathy and prolong attempts to compel him to provide his personal financial information.
Murdaugh allegedly paid a check made out to his law practice, which was established by his great-grandfather more than a century ago, into his personal account days after the killings.
That discovery prompted the firm to conduct more investigations and when evidence of financial malfeasance was revealed, to request Murdaugh's resignation, which he accepted. According to his counsel, he was using the money to support his drug habit.
In another twist, Murdaugh was the apparent target of an assassination attempt while repairing a flat tire.
"The Murdaugh family has suffered through more than any one family could ever imagine," a hospital official stated as Murdaugh was being assessed.
However, a week later, Murdaugh revealed to authorities that he had planned with a previous customer – a man identified by police as Curtis Edward Smith – to murder him as part of an insurance fraud scheme.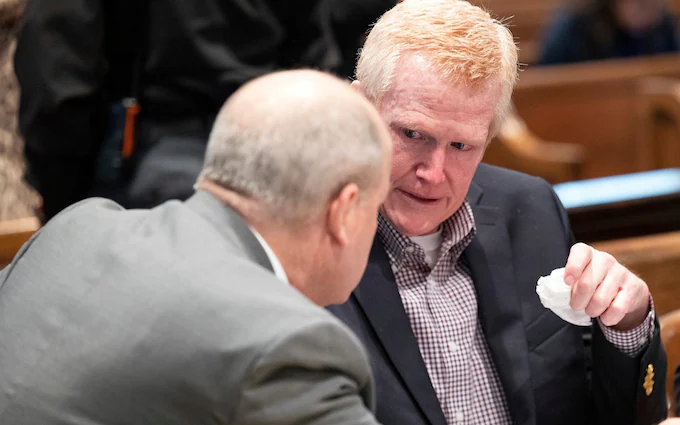 According to an affidavit supporting Smith's accusations, Murdaugh thought his surviving son, Buster, would be able to claim a $10 million (£8 million) life insurance payment.
He planned to commit himself but thought his insurance contained a suicide exclusion, according to his attorney, who added that his client wanted to protect his sole live kid.
Murdaugh was subsequently arrested and charged with insurance fraud, conspiracy to conduct insurance fraud, and submitting a fake police report.
The inquiry into Murdaugh prompted further inquiries into at least two other fatalities in the family's vicinity.
While investigating the killings of Maggie and Paul Murdaugh, authorities made an unexpected disclosure. The South Carolina Law Enforcement Division announced the launch of an inquiry into the death of 19-year-old Stephen Smith, whose corpse was discovered on a rural road eight miles west of the Murdaugh estate on July 8, 2015.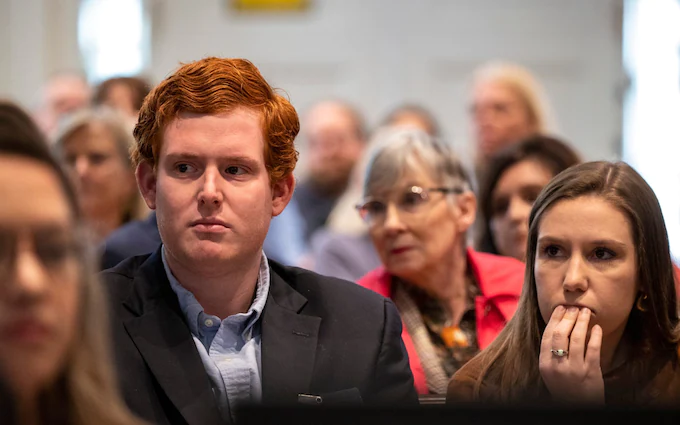 Smith, a Buster classmate, was discovered with a serious head injury and police suspect he was hit by a car. There was never a suspect charged, and no link to the Murdaugh family was ever established.
Gloria Satterfield, who had served as a nanny and cleaner for Murdaugh and his family for over 20 years, collapsed at their home three years later and died from her injuries several weeks later.
According to Murdaugh, the 57-year-old stumbled over their dogs and fell down the front stairs. However, the coroner was not informed of her death, and no autopsy was performed. Her cause of death is recorded as "natural" on her death certificate, which contradicts an accidental fall.
According to the state, Murdaugh misappropriated more than $4 million in insurance proceeds from the family.
Murdaugh, who was seeking treatment at a drug detox center in Florida at the time, was arrested on accusations related to missing settlement money. Murdaugh accepted that he owed Satterfield's sons the entire payment plus attorneys' expenses, totaling $4.3 million.
Tony Satterfield, Satterfield's son, testified earlier this month in Murdaugh's murder trial, claiming that the disgraced former lawyer exploited his mother's death to benefit himself by taking millions that should have gone to her family.
Murdaugh returned to the stand today for a grilling from the prosecution.
His defense team will be hoping that his performance, which will be based on decades of litigation expertise, would throw enough doubt on the killings to exonerate him.