Alex Murdaugh, a convicted killer, has recently completed one court case and is preparing for his next.
On March 2, the discredited attorney was convicted of murdering his wife, Maggie Murdaugh, 52, and his son Paul Murdaugh, 22, on the grounds of their spacious hunting lodge in Islandton, South Carolina, on July 7, 2021.
The following day, he was condemned to life in jail.
Even as he took the stand in his defense during the 6-week-long double-murder trial, Murdaugh was facing hundreds of counts for alleged financial crimes such as misappropriating money from his legal company, defrauding customers of cash, and computer crimes.
This includes a wrongful death complaint brought in 2019 by the family of Mallory Beach, 19, who was killed in a boating accident in February when Paul was reportedly intoxicated behind the wheel and slammed into a bridge pylon.
Related: Alex Murdaugh was convicted guilty of murdering his wife and son, ending a dynasty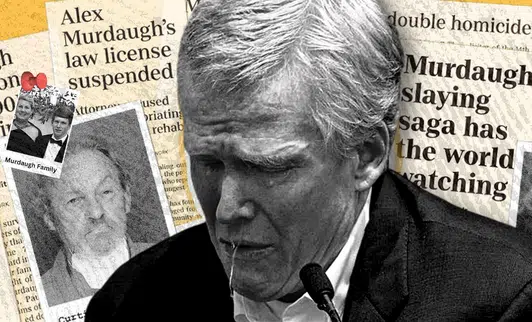 According to internet records, Paul, then 20, was arrested and eventually indicted two months after the collision on accusations of one count of boating under the influence (BUI) causing death and two counts of inflicting substantial bodily harm.
Paul entered a not-guilty plea in May 2019. He was freed after posting a $50,000 bail. He was murdered before the matter went to trial.
But, the wrongful death lawsuit's trial date has now been scheduled for August 14.
Although the Beach family is relieved that the lawsuit is nearing completion, "there's still a long way to go," their attorney, Mark Tinsley, told Fox News Digital.
"There is still responsibility to be sought," Tinsley added.
Related: Alex Murdaugh Murder Trial Explained
He testified during Murdaugh's murder trial that Murdaugh and his family attempted to influence the accident investigation by using their legal clout in the South Carolina Lowcountry.
According to Fox News Digital, Tinsley claims Murdaugh approached him at a pub and tried to get him to "back off" the lawsuit.
He hoped the Attorney General's office would probe the officials investigating the accident.
"We believe there were a lot of things that occurred there that merit prosecution," he told Fox Digital News.
Investigators were chastised for the time it took to locate Mallory's corpse after the collision.
"For eight days, the Beach family stood on a causeway while their daughter's corpse lay in the ocean," Tinsley testified. "I don't believe anybody would be prepared to pay any amount of money to go through what they've gone through."
Related: Judge sentences Murdaugh to life in prison for his 'lies.'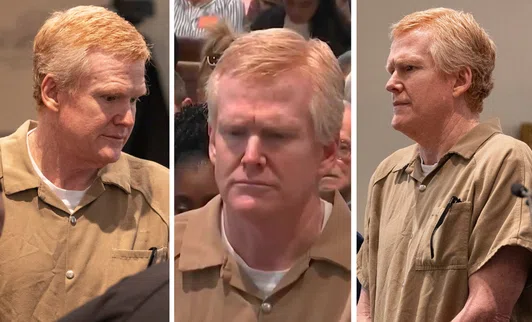 At Murdaugh's murder trial, prosecutors said they suspected the Beach wrongful death case had a part in his wife and son's deaths.
Murdaugh discovered three days before the killings that he would have to submit financial documents revealing that he had allegedly stolen millions from his customers, the legal company his family built, and even individuals close to him, such as his maid Gloria Satterfield.
At the same time, Murdaugh and his crew suspected Maggie and Paul were murdered by someone enraged by the collision.
A 911 call made by Murdaugh on the night of Paul and Maggie's deaths was played throughout the trial. When the defense questioned Murdaugh on what he was saying on the phone, he said he told Paul, "I should have known" that someone was going to hurt him since Paul had been threatened multiple times before he was tragically shot.
Related: Alex Murdaugh is shown in videos wearing two different shirts on the night of the killings
"Paul received the most horrible threats — the stuff that was on social media — you couldn't believe it," Murdaugh said. "That seemed impossible to believe. We didn't think much of it since it was so out of the ordinary. Folks discussing what he was going to receive… We choose to ignore it. That was completely out of character."
Murdaugh said that after finding Paul and Maggie dead, he returned home to get a pistol "just in case" he was also in danger. Murdaugh informed the dispatcher about the threats against his kid during the 911 call, but he didn't know who made them.
Murdaugh's attorneys have declared that he will appeal his murder conviction.
Tinsley told WJCL that Mallory's family was in court for Murdaugh's punishment.
"In their opinion, they're one step closer to some kind of resolution. They'll never be at peace, you know. They'll never recover from this, "Tinsley said.
Murdaugh's alleged financial offenses will be tried at a later date.