Alex Murdaugh Murder Trial: The public has been captivated by Alex Murdaugh and the murder charges brought against him in the more than 20 months since Maggie and Paul Murdaugh were discovered dead at their family's sprawling South Carolina hunting estate — a husband, father, and member of a multigenerational legal dynasty that has come crashing down in a very public fashion.
Murdaugh, 54, who has been the subject of international media attention for months, took the stand this week to offer his version of events on June 7, 2021, the day his wife, Maggie, 52, and son Paul, 22, were slain.
At the murder trial, his defence counsel contended that no physical evidence links Murdaugh to the killing site, but prosecutors based their case on his years of financial shadiness, opioid addiction, lying to authorities, and difficulty remembering important events. If Murdaugh is found guilty, he may face life in jail.
Alex Murdaugh has pled not guilty in the murder case, which has spawned popular docuseries on Netflix and HBO Max; CNN and Court TV have shown the trial live, and media outlets have aggressively covered it since it began on Jan. 25.
Since the trial looks to be nearing its end, here is some background information and information on the case:
Alex Murdaugh Murder Trial
Who exactly is Alex Murdaugh?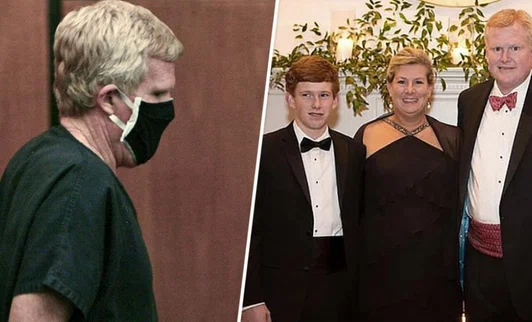 Richard Alex Murdaugh comes from a family of elected prosecutors in South Carolina's Lowcountry. Three generations of the Murdaugh family served as Hampton County's chief prosecutor. Prior to the deaths, the family name was largely recognized in South Carolina for three things, according to the State newspaper in Columbia: "power, justice, and enormous money." 
Although generations of Murdaughs sent hundreds to jail and dozens to death row, the family's famed legal business, PMPED after its partners' initials, won millions of dollars in civil claims, the majority of which were from tragic accidents.
Alex Murdaugh is the son of the last Murdaugh to serve as the chief prosecutor in neighboring Hampton County. According to his biography, he worked as a part-time prosecutor at that office as well as for the family's legal practice, defending victims in "personal injury law, including trucking lawsuits, products liability, and wrongful death" cases.
He married Margaret "Maggie" Kennedy Branstetter on August 14, 1993, in Charleston, and the couple produced two sons: Richard Jr., known as "Buster," in 1996, and Paul in 1999. The family possessed "Moselle," a 1,772-acre hunting estate near Islandton, some 50 miles from Charleston, with a four-bedroom mansion, a farm, two miles of river for fishing and kayaking, and dog kennels.
What happened to the family before the 7th of June, 2021?
On the morning of February 24, 2019, Paul Murdaugh was reportedly under the influence of alcohol when he allegedly wrecked a boat, killing Mallory Beach, 19 years old. A grand jury indicted Paul Murdaugh on three felony counts, including boating under the influence causing death, and boating under the influence causing harm, two months later.
Once Beach's parents filed a wrongful death lawsuit, Paul Murdaugh's counsel informed them that he couldn't afford a settlement. That's when Beach's family asked a judge to force the younger Murdaugh to turn over his bank records.
A hearing was planned for June 10, 2021, but the charges were dismissed following Paul Murdaugh's death, according to WCBD in Charleston. 
During his evidence in the murder prosecution, Alex Murdaugh said repeatedly that his son received "the most horrible threats" on social media in the aftermath of Beach's death, but that the family did not take them seriously.
The Beach case is not the only example of the Murdaugh family's alleged financial shadiness, according to prosecutors.
Prosecutors claim that in the aftermath of the 2008 financial crisis, Alex Murdaugh initiated a decade-long cycle of borrowing and spending that led to him defrauding his legal partners and clients of about $9 million. 
Authorities further claim that on June 7, 2021, a PMPED employee stormed into Murdaugh's office, seeking answers regarding $792,000 in legal fees that went missing after Murdaugh worked on a profitable case.
Murdaugh apologized to "the folks I had taken money from for all of those years" during his testimony.
Murdaugh stated that disastrous property dealings and an opiate pill addiction contributed to the family's dire financial situation.
Murdaugh admitted to a years-long addiction to pain relievers, stating he used more than 2,000 mg of oxycodone per day in the months preceding his wife and son's deaths. (The National Institutes of Health recommends 5 to 15 milligrams every four to six hours for people with acute pain.)
"It came to the point where I was taking that much simply to not relapse or go into withdrawals or have all those symptoms," Murdaugh said, admitting to prosecutors that he took hundreds of 30-milligram instant-release tablets every day. "Things changed with time."
What occurred on the day Maggie and Paul were murdered?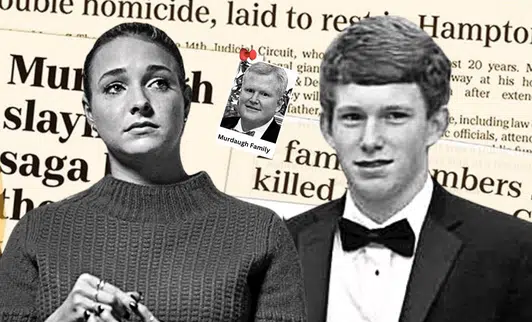 Several specifics about Moselle on June 7, 2021, are hazy.
Murdaugh said that he last saw his wife and son at the house two hours before discovering their bodies.
Murdaugh said that when he arrived at Moselle just after 10 p.m., he discovered Maggie and Paul dead near the outside dog kennels. The woman and son were slain at 9 p.m., according to police, and a coroner's report revealed that they were both shot numerous times using different firearms.
Murdaugh stated that he attempted to check his son's pulse before turning his body over.
"My child was lying facedown," Murdaugh said in court, explaining that he touched his son's phone after it fell out of his pocket.
Murdaugh said in court that he dialed 911 because he "didn't know what to do." A dispatcher inquired whether his wife and kid had shot themselves and if there were any guns in the neighborhood.
"They didn't shoot themselves, ma'am," Murdaugh told the operator in a 911 call aired in court. Murdaugh stated that he regretted not taking the threats made against his son seriously.
Why is Murdaugh charged with the murders of his wife and son?
Despite public attention, no arrests were made and no suspects were publicly identified in the months after the deaths. This changed in the autumn of 2021 when defense attorney Jim Griffin told Fox Carolina that the South Carolina Law Enforcement Division (SLED) had regarded Murdaugh as a person of interest "from the beginning."
Before it was publicly disclosed that Murdaugh was a murder suspect in September 2021, PMPED coworkers contacted him about a copy of a check that the company said was unlawfully sent to Murdaugh.
Murdaugh said he was shot the following day by a guy he paid to assassinate him so his surviving son, Buster, could earn at least $10 million in life insurance. (Alex Murdaugh's head was grazed by the bullet).
After Murdaugh turned himself in for the suspected suicide-for-hire scheme, SLED launched an inquiry into the death of Murdaugh's maid in 2018. He has not been charged in that instance.
Murdaugh ultimately resigned from the legal firm, and his law license was revoked by the South Carolina Bar.
In the case of Maggie and Paul's deaths, a grand jury indicted Murdaugh in June 2022. He was charged with two counts of murder and two charges of having a weapon while committing a violent crime. Murdaugh is accused of killing his wife with a rifle and his kid with a shotgun, according to the indictment.
According to prosecutors, Murdaugh's motivation for murdering his family members was to "move the spotlight away from himself and give himself some time to attempt to prevent his financial misdeeds from being found, which if disclosed would result in personal, legal, and financial catastrophe for Murdaugh."
His defenders have contended that there is no tangible evidence linking him to the crimes. On the stand, Murdaugh said that, although he acknowledged lying to police and experiencing "paranoid ideas" as a result of his opiate addiction, he denied killing Maggie and Paul.
Murdaugh, who was emotional for two days on the stand this month during his testimony and cross-examination, claimed he had been drug-free for roughly 18 months.
"I wasn't thinking clearly," he said in court, apologizing to all of his family members, including Buster. "I would never do anything to purposely harm any of them – ever."
What role does Buster play in the trial?
Buster Murdaugh, 26, testified in his defense before his father took the stand, telling the tribunal that Alex Murdaugh was "destroyed" and "heartbroken" after the deaths. His father sounded "normal" when he talked to him not long after the deaths, according to authorities. When his father contacted him back, the eldest son realized something was wrong, he testified.
"'Are you sitting down?' he said. "He seemed strange, and then he informed me my mother and brother had been shot," Buster Murdaugh recounted, holding back tears. "I simply sat there for a minute, stunned."
What is the prosecution's strategy?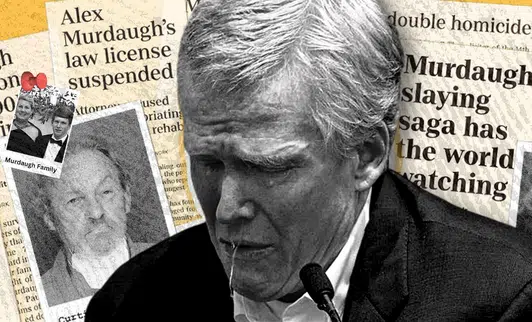 Prosecutors questioned Alex Murdaugh about why his testimony was the first time he openly acknowledged lying to police about being at his family's dog kennels minutes before his wife and kid were killed.
The trial has also had stressful times, such as when Murdaugh claimed that prosecutors acted in bad faith by failing to reply to his attorney's demands to meet.
In response, lead prosecutor Creighton Waters said that before being designated a suspect, Murdaugh was offered the opportunity to collaborate and present his version of events and that the defendant made up his version of events as part of a "new tale."
"So you had to back up like you've done so many times in your life, and invent a new tale that sort of fits with the facts that can't be refuted. "Isn't that correct, sir?" Waters inquired.
"No, sir," Murdaugh said. "It is not correct."
Waters has also accused Murdaugh of fabricating an alibi for a four-minute period on the night of the deaths, which Murdaugh said he couldn't remember.
Prosecutors have contended that between 9:02 p.m. and 9:06 p.m. on June 7, 2021, Murdaugh traveled 293 steps and made many phone calls. Murdaugh again called Waters' charge "totally false," saying, "It is an absolute reality that I am not fabricating an alibi as you claim."
The trial, which looks to be nearing its end, begins Monday at 9:30 a.m., with the defense calling further witnesses.