As Bryan Kohberger remains in his Moscow, Idaho, prison cell anticipating his next court appearance, more details about the case against him emerge.
The murder case, which was arrested and charged in December 2022 with viciously slashing four University of Idaho students, Kaylee Goncalves, 21, Madison Mogen, 21, Xana Kernodle, 20, and Ethan Chapin, 20, to death in their off-campus house, has undoubtedly captivated the nation's attention.
Here are some of the most recent events in the case, including new information from the former Ph.D. student's neighbors and an update on a critical piece of evidence against him. 
The Knife Sheath with Kohberger's DNA Is a Key Piece of Evidence, Report Claims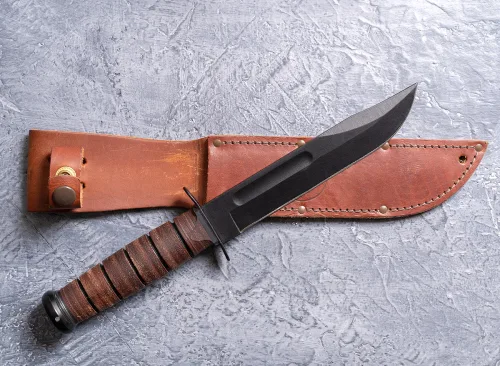 Following Kohberger's capture in December 2022, detectives disclosed that a knife scabbard discovered near the corpses of Goncalves and Mogen was a crucial piece of evidence against him. Kohberger's DNA was discovered on it, according to the police document.
RELATED: The Dark Past Of Bryan Kohberger
Before detaining Kohberger, the Idaho State Lab linked DNA from the scabbard to that of Kohberger's father, which was discovered after officers seized things from the garbage of the family's Pennsylvania house.
One Expert Maintains That the DNA Was Sent to Texas for Testing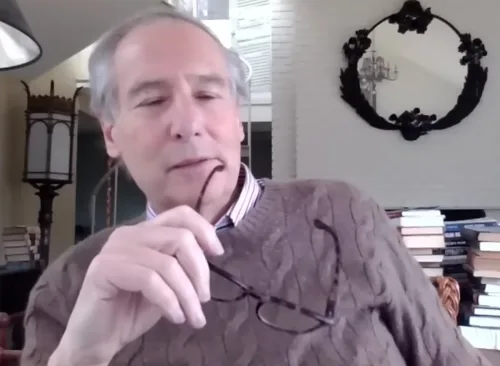 According to Howard Blum, a writer, and author working on a book about the killings, the knife sheath was sent out of Idaho to be evaluated by a Texas company.
"They sent it first to the lab in Idaho, and the lab in Idaho couldn't find anything, so they thought this might be a dead end," he disclosed earlier this month on The Megyn Kelly Show. 
Blum went on NewsNation on Wednesday to clarify why the scabbard was sent to another state.
He says it was due to the need for authorities to make an arrest as quickly as feasible. "They desperately wanted to tie the suspect to this knife sheath," he explained.
According to Blum, the Texas lab "specialized in proprietary devices that made kinship DNA. You could figure out a relative of the DNA that you already had, and this lab was set up to investigate unsolved murders." He claims that before the active murder case, the lab was only used for cold cases. 
Related: Experts said the Idaho killer 'definitely' mass murdered previously
There Are Reports That the First Lab Didn't Match DNA to Kohberger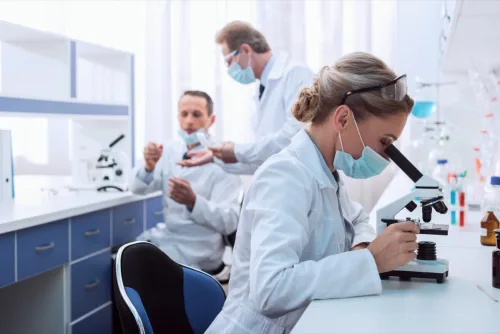 "It's a problem for the prosecution if the reports are correct and the first lab did not match the DNA to Kohberger," Neama Rahmani, an attorney, and the former federal prosecutor told Newsweek. "Even though familial DNA matches are new, the state will have to explain why the first lab drew a different conclusion."
"It's unusual for such a bloody crime scene to have only one source of DNA connected to a defendant; the defense will argue that it was transferred or planted; there may also be a lot of other people's DNA at the scene because it was a 'party house,' and the defense will argue that law enforcement didn't rule them out as suspects," Rahmani continued. 
RELATED: Idaho Murders suspects Bryan Kohberger had a rare neurological condition, visual snow. What is it?
According to a lawyer, Kohberger's defense is "sure to contest" DNA evidence.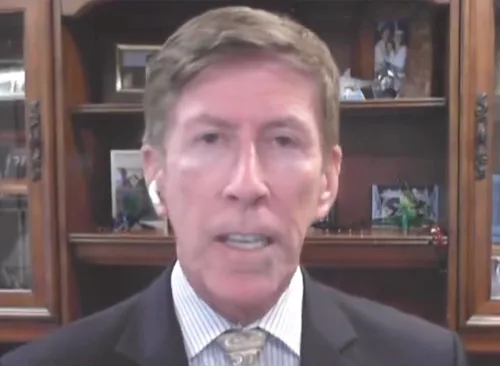 According to Mark O'Mara, a criminal defense and civil rights advocate, Kohberger's defense team will challenge the DNA proof.
"Defense attorneys look everywhere for a possibility of reasonable doubt," he told NewsNation's, Ashleigh Banfield.
"And when there's a test that has to be done uniquely, that has to be done out of state, that has to be done a second or third time, or it's inconclusive, those are little items, little catch-alls that defense attorneys use to see if there's reasonable doubt there."
"Once again, it has to be weighed against all the other evidence, but a defense team has to be pretty happy that that test did not come back positive to Kohberger's DNA on it, for example, so yes, it's something they're going to look at," O'Mara added. 
RELATED: Did Bryan Kohberger's 'plan' in Idaho murders home fall apart?
Experts Continue to Weight in on Internal Affairs Case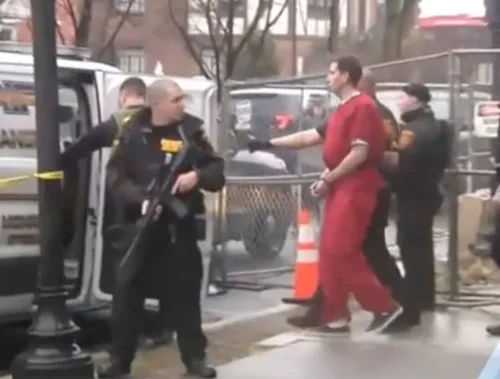 One of the most recent events in the case was the discovery of "potential Brady/Giglio material" involving a cop engaged in the Kohberger probe. Michael McAuliffe, a former federal prosecutor, and elected state attorney, told Newsweek that the revelation was "an unnecessary and unforced error by the government… but it will not result in a dismissal."
McAuliffe says that the secured order issued by Latah County Magistrate Judge Megan Marshall prevents the information from being made public. "In the Kohberger case, the prosecutors have an affirmative obligation to turn over any exculpatory information to the defense," McAuliffe adds.
McAuliffe went on to say that what needs to be handed over "includes potential impeachment material of any investigator who worked on the case." "An active internal affairs investigation involving one of the officers or detectives would be subject to that duty to disclose."
Related: Idaho murders: Mysteries linger in Moscow weeks after the arrest of Bryan Kohberger
Expert claims that it "will not result in dismissal."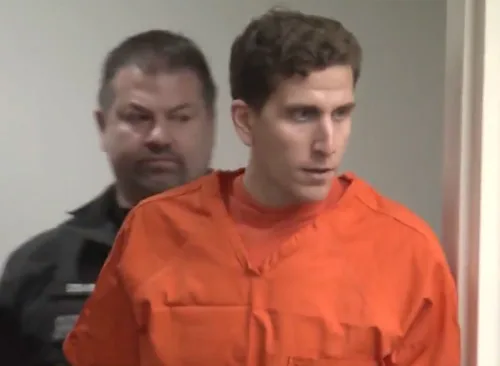 According to McAuliffe, prosecutors sometimes fail to turn over documents because they are unaware of them. Because the case is still in pre-trial, "any potential violation of the government's Brady/Giglio obligations likely can be cured by belatedly turning the information over to the defense."
"The episode is an unnecessary and unforced error by the government in an important case," McAuliffe continued. "Whether the new information about an officer results in any significant change in the course of the case depends on the specific information now being disclosed."
"It could be gross misconduct on the part of a primary detective or a minor transgression on the part of a marginal investigator."
"Though there may be evidence of Kohberger's innocence," Neama Rahmani, an attorney, and the former federal prosecutor told Newsweek, "the court order is really referring to documents in the investigating officers' personnel files that may impeach them if they take the stand."
"This could be evidence of illegal or unethical behavior or even the officers lying, and it usually relates to other cases unrelated to Kohberger. The judge will review the files in camera or in chambers and decide what evidence of officer misconduct, if any, to produce to the defense."
Related: Idaho suspect Bryan Kohberger sent DNA for genetic testing
A Former Neighbor Says Kohberger Was a Night Owl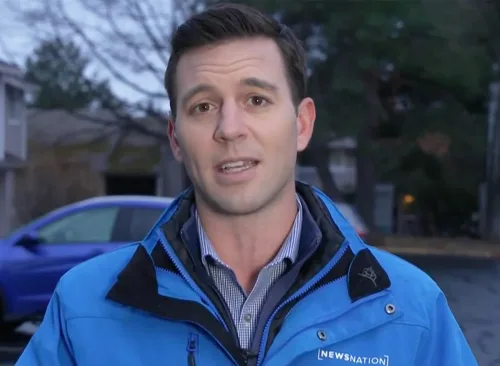 A parent of two small children who resided in the flat above Kohberger draws a different image of the murder suspect. He told NewsNation that he never saw Kohberger with companions and that the only news he ever heard was late at night and involved Kohberger going around after midnight and "washing things."
It was an issue for his family, he says, because it was distracting. He also stated that his wife was angry because the kids were sleeping and he was waking them up.
According to the neighbor, his family was stunned when Kohberger was apprehended and accused of the killings. "Especially my wife, who was not feeling well at the time and couldn't sleep well," he explained.
According to a University of Idaho undergraduate, things are beginning to revert to usual. "It puts the students at ease," Skyiah Duff said. "We have a lot of party houses down the street, and I hear them partying every weekend, so knowing that students have relaxed definitely makes me feel better."