On Friday, a judge sentenced Alex Murdaugh to life in prison for the murders of his wife and son, a powerful rebuke from the rural South Carolina legal system that his family dominated for more than a century.
After berating Mr. Murdaugh for nearly 20 minutes, Judge Clifton Newman handed down the sentence, urging the lawyer he had previously encountered in courtrooms to come clean about the shocking crime and the lies he claimed Mr. Murdaugh told to cover it up.
The judge stated that his shifting stories "required more lies," a pattern that continued to repeat itself. "How far will it go? For many who have heard you and concluded that it will never end, it has already ended," he said. "But you have to deal with it within your own soul."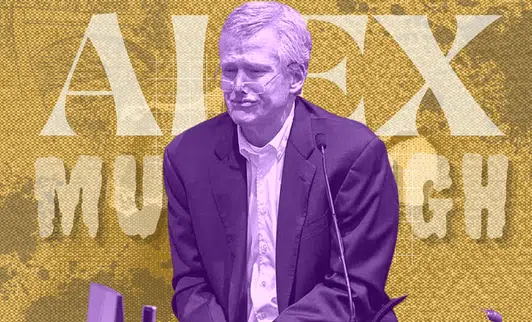 Mr. Murdaugh, 54, stood in handcuffs and a tan jail jumpsuit instead of the blazers and dress shirts he had worn during the six-week trial. "I would never hurt my wife, Maggie, and I would never hurt my son, Paul-Paul," he said, referring to his slain son's nickname.
The sentence came a day after jurors determined Mr. Murdaugh fatally shot his wife, Maggie Murdaugh, 52, and their younger son, Paul Murdaugh, 22, at the family's rural estate's dog kennels in June 2021.
Related: The last witnesses in the Murdaugh Murders Case
Judge Newman focused on the Murdaugh family's extensive legal influence in the state. Mr. Murdaugh's father, grandfather, and great-grandfather all worked as top regional prosecutors, and the judge ordered that a portrait of Mr. Murdaugh's grandfather, Randolph Murdaugh, be removed from a courthouse wall before the trial started.
He speculated that Mr. Murdaugh was fortunate that prosecutors in his case sought a life sentence rather than the death penalty, which the case would have qualified for under South Carolina law.
"Over the last century, your family — including you — has been prosecuting people here in this courtroom, and many have received the death penalty, probably for less serious offenses," he said.
According to court records, Randolph Murdaugh prosecuted Willie Daniels, who was convicted of rape and burglary and electrocuted in 1957, and Benjamin Heyward, who was convicted of murder and electrocuted in 1941.
Related: Alex Murdaugh murder trial: Prosecutors end their rebuttal after calling six witnesses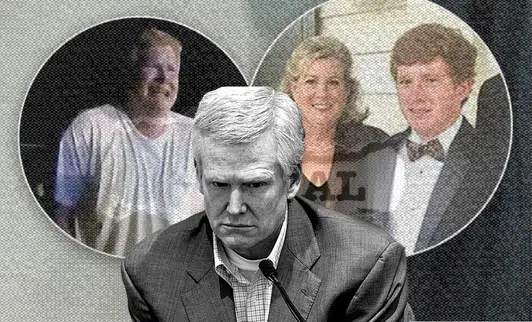 According to the Post and Courier, the three Murdaugh patriarchs who served as top prosecutors sought the death penalty for more than 30 people during their reign, which lasted from 1920 to 2006.
Throughout the nationally televised trial, prosecutors tried to portray Mr. Murdaugh as a man who thought he was above the law, driving around with blue lights on his car and leaving a badge from the prosecutor's office — where he volunteered on a handful of cases over two decades — on the dashboard.
They claimed he thought he was so untouchable that he thought he could get away with murdering his wife and son, murders prosecutors said were committed to diverting attention away from investigations into his theft of millions of dollars from clients and his law firm.
Some in the state questioned whether the state attorney general's decision not to seek the death penalty was the final moment in which Mr. Murdaugh could exercise the privilege of his position.
Related: Shotgun pointed at expert's head in Alex Murdaugh trial
"We currently have people on death row who have done things that are far less savage and violent than what Alex Murdaugh did," said Joshua Snow Kendrick, a South Carolina lawyer who represents several clients on death row. "This likely demonstrates how arbitrary the death penalty is."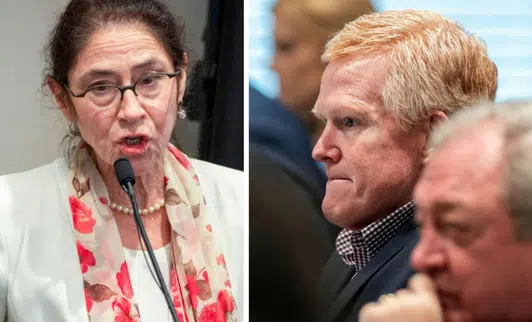 According to Mr. Kendrick, many death row inmates who were born into impoverished or troubled families never had the opportunity to make the connections Mr. Murdaugh did. Mr. Murdaugh had also assembled a formidable legal team, which included a sitting state senator and former South Carolina Democratic Party chairman, Dick Harpootlian.
Prisoners on death row in South Carolina, as in many other states, are disproportionately Black.
According to data from the state prison agency, approximately half of the 35 people awaiting execution are Black, despite the fact that Black people constitute only about one-fourth of the overall population.
Related: Shotgun pointed at expert's head in Alex Murdaugh trial
Prosecutors said a variety of factors led them to decide not to seek the death penalty in Mr. Murdaugh's case a month before trial, including the cost and complexity of such a case, the uncertain legal status of executions in South Carolina, and the longer trial required in death penalty cases.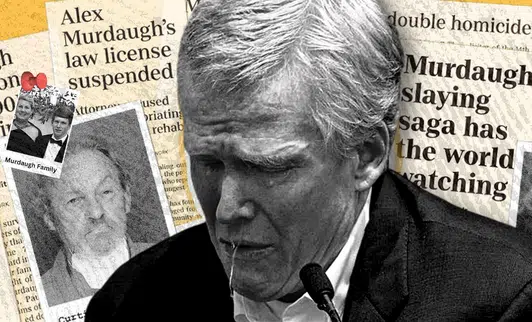 "He's 54 years old, and if you know anything about the death penalty, it doesn't happen overnight," Creighton Waters, the prosecution's assistant deputy attorney general, said after the sentencing.
"Proceeding as we did — without the added complications of a death penalty trial — and seeking to imprison him for the rest of his life seemed like the right way to go."
According to some lawyers, the decision was a wise legal move that could have been motivated by an issue that prosecutors may have been hesitant to address publicly: Mr. Murdaugh's case was built largely on circumstantial evidence, and the crime had gone unsolved for more than a year, indicating that it was far from a straightforward prosecution. Jurors are often wary of sentencing a defendant to death in cases where there are no witnesses or confessions, they said.
"Death penalty cases are rarely whodunits," said Scarlett A. Wilson, Charleston's top state prosecutor who was not involved in the case. "I believe Alex did it, but there are many unanswered questions about how and why. You can't have lingering questions like that in a death penalty case."
Related: Alex Murdaugh Murder Jurors to Visit 'Moselle' Crime Scene
The prosecution's decision was also influenced by South Carolina's troubled death penalty laws. No one has been executed in the state since 2011, owing in part to the fact that it is one of the states where officials have struggled to obtain lethal injection drugs since medical groups and activists began putting pressure on pharmaceutical companies.
Last year, a court ruled that the state's two viable execution methods — the electric chair and a newly formed firing squad — were unconstitutional, and an appeal of that decision is now before the State Supreme Court. Mr. Harpootlian was one of the lawmakers who proposed the firing squad option.
Mr. Harpootlian stated at a news conference in front of the Colleton County Courthouse on Friday that he understood the prosecution's decision not to seek the death penalty against his client, and that he would have made the same decision in his previous role as a prosecutor.
"I've prosecuted and defended a lot of death penalty cases, and you never do it in a circumstantial case, because 99 times out of 100, a jury isn't going to sentence someone to death without an 'I saw him do it,' 'He confessed,' or great, great forensic evidence," Mr. Harpootlian explained. "They didn't have any of that here."
Lawyers in death penalty cases are also permitted to question prospective jurors one-on-one during the jury selection process, which he believes would have benefited the defense.
Another lawyer for Mr. Murdaugh, Jim Griffin, said the lawyers planned to appeal the case, which ended after less than three hours of deliberation by the jury on Thursday.
Related: Alex Murdaugh Murder Trial: Explained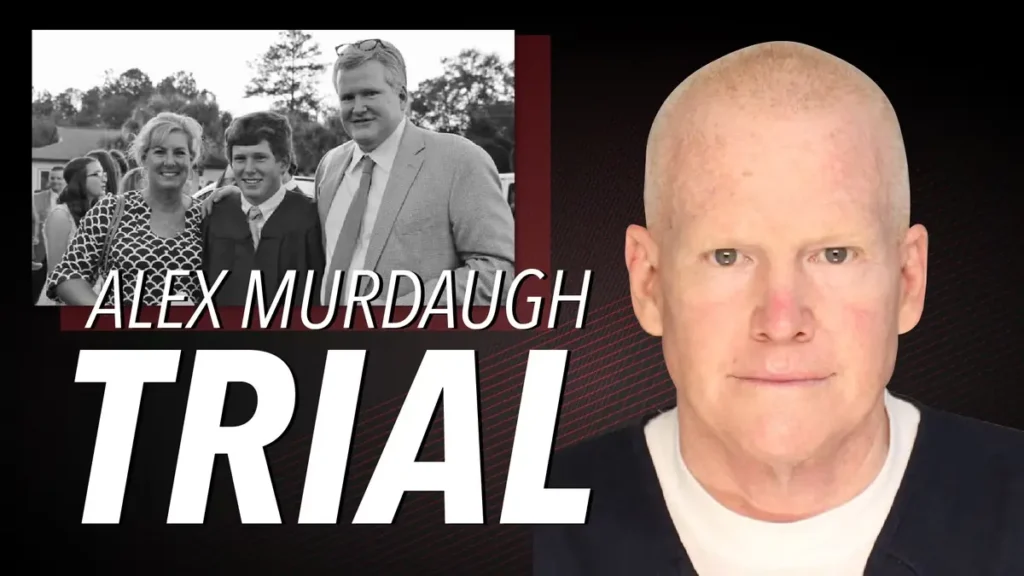 Mr. Griffin said he thought Judge Newman had dealt the defense a fatal blow by allowing prosecutors to present detailed testimony about Mr. Murdaugh's thefts from clients, many of whom were seeking compensation in cases he was handling after being severely injured.
When asked why no family members had come forward to speak on Mr. Murdaugh's behalf during the sentencing, Mr. Griffin stated that they were still convinced of his innocence but that there appeared to be little chance of convincing Judge Newman, whom Mr. Griffin described as a "very stringent punisher," to reduce the sentence.
"We could have had Mother Teresa up there at sentencing speaking on Alex's behalf," Mr. Griffin said. "He was sentenced to two lives in prison. That was to be expected."
Mr. Murdaugh admitted lying to police about where he was on the night of the murders during his trial last week but insisted that his wife and son were still alive the last time he saw them.
He sobbed repeatedly as he stated that he would never harm his family and that he still believed, as he had told the police from the start, that they had been murdered by someone else, possibly someone targeting his son for his involvement in a fatal boat wreck in 2019.
But, as Judge Newman pointed out, almost no one who had heard the protests had believed them. He claimed that in his years as a judge, he had never been successful in getting killers to explain when they decided to commit their crimes.
"I know there had to be a lot going through your mind that day," he said. "However, having you come and testify that it was just another ordinary day, that my wife and son and I were out just enjoying life' — that is not credible. Not possible."
The sentencing was attended by the majority of the jurors on Friday. Onlookers applauded as they were led from the courthouse to their vehicles.