Regardless of your feelings about a Colleton County jury's guilty verdict in the double murder trial of disbarred lawyer Alex Murdaugh on Thursday, South Carolina should consider some of the lessons that emerged.
The trial exposed flaws in people's perceptions of the justice system, flaws in law enforcement investigations, and societal inequities.
It also taught about how a court should operate and how lies can come back to haunt you.
One of the most disturbing comments circulated on social media after the jury took less than three hours to reach a decision after six weeks of deliberation went something like this: "Guilty! My faith in the justice system has been restored!"
Related: Alex Murdaugh was convicted guilty of murdering his wife and son, ending a dynasty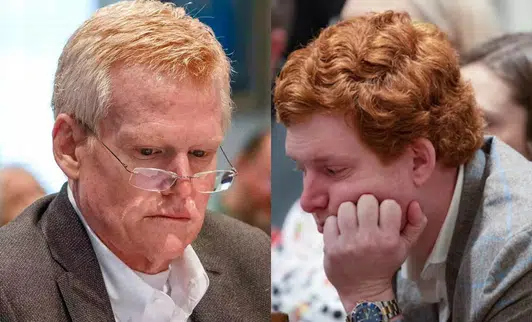 Let's take a look at that. Those words reflect a widespread belief that the justice system is unjust to many Americans, particularly the poor, who do not have access to the best lawyers, as Alex Murdaugh did. Those words reek of disdain for privilege and contempt.
I understand how you feel. What's more troubling on a larger scale is the notion that people have lost faith in the legal system.
What, for example, would your reaction have been if a jury found you innocent? Would you have complained that the system was rigged, that lawyers cheated Murdaugh, or that some other irregularity occurred?
Possibly, but that reaction is also troubling. Unlike most television viewers who only saw snippets of the trial, this jury heard from dozens of witnesses and saw over 800 pieces of evidence.
They were not privy to the lawyer-only discussions that those glued to their television sets witnessed. They lived in a kind of drama-free zone and relied on their best judgment to figure out what had happened.
So think about your reaction to the verdict. Consider what you would have thought if things had turned out differently.
But, regardless of whether you are personally disappointed or delighted with a decision, you must maintain faith that a serious jury did its job, just as juries do all over the country every day.
Yes, there may be issues of privilege and money, but the fundamental democratic concept of a trial by a jury of peers must be preserved in America. We have to lose faith in America if we lose faith in the jury system.
Related: Judge sentences Murdaugh to life in prison for his 'lies.'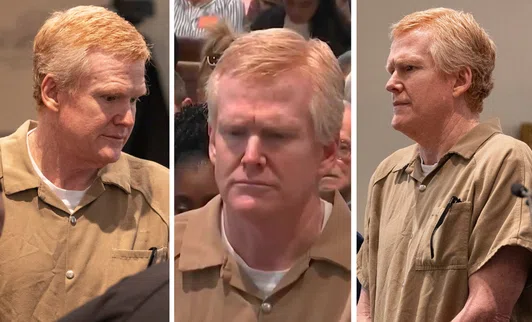 So, regardless of the outcome of the Murdaugh trial, the first lesson may be that the jury system works. Other lessons we may need to remember:
The state's investigators: It's pretty clear that the investigation conducted by the State Law Enforcement Division and local authorities had some major evidentiary flaws, such as procedures not being followed and tests not being performed. Perhaps Gov.
Henry McMaster should order a thorough examination of SLED's investigative competence through a broad performance review so that future investigations inspire greater confidence.
White privilege: Similarly, state lawmakers should consider how the Murdaugh family's long leadership role in Hampton and surrounding counties was inextricably linked with plantation-style white privilege.
Perhaps lawmakers should do more to alleviate poverty and expand opportunities in rural areas by increasing job opportunities, improving social service funding, and making things more equitable for all.
Related: Alex Murdaugh is shown in videos wearing two different shirts on the night of the killings
Court system: A lot of people have been complaining about the state's judiciary recently at the Statehouse.
But you can't help but be impressed when you see how S.C. Circuit Court Clifton Newman presided with calm and order, day after day, and led a complicated trial in the international media spotlight.
Perhaps the way judges are chosen in South Carolina can be improved, but moving to a popular election of judges may be throwing out the baby with the bathwater.
Lying: There was no "this glove doesn't fit" moment in the Murdaugh trial, as there was in the 1994 murder trial in which O.J. Simpson was not convicted of killing his ex-wife and friend.
Related: The last witnesses in the Murdaugh Murders Case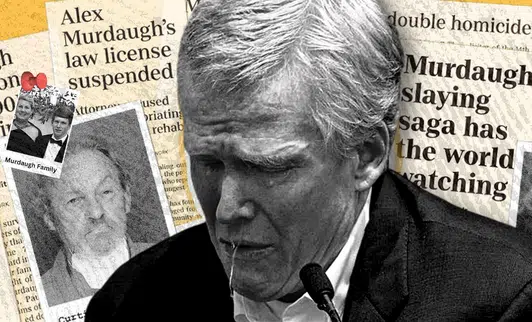 However, this trial provided some very clear lessons on what happens when you lie repeatedly. The jury probably questioned Murdaugh's admission of multiple lies about other things, but they didn't think a serial liar would suddenly start telling the truth when life in prison was an option.
While the trial is over, the Murdaugh case is far from over. There will be appeals following the sentencing.
Then there will be more trials over financial allegations. Then there are more sensational films. Then there are the books from witnesses, lawyers, jurors, and others. It isn't over until it is.