The auction, presented by Liberty Auction, a Pembroke, Georgia-based auction house, will begin at 4 p.m., according to a post on the company's Facebook page.
Liberty Auction officials confirmed to Fox Carolina on Sunday that the goods belonged to the family of disbarred attorney Alex Murdaugh, who was convicted earlier this month of murdering his wife and son, Maggie and Paul Murdaugh, at the family's Colleton County residence in June 2021.
A Liberty Auction agent could not be contacted for comment Monday on whether the goods were from Moselle, the family's hunting estate where the killings occurred, or some other location.
Lamps, dishware, a leather living room set, and pillows embroidered with Maggie Murdaugh's initials were among the depicted goods for sale. More photos of the objects for sale will be released on the auction house's Facebook page later this week, according to the firm.
RELATED: Everything You Need To Know About The Alex Murdaugh Murders Story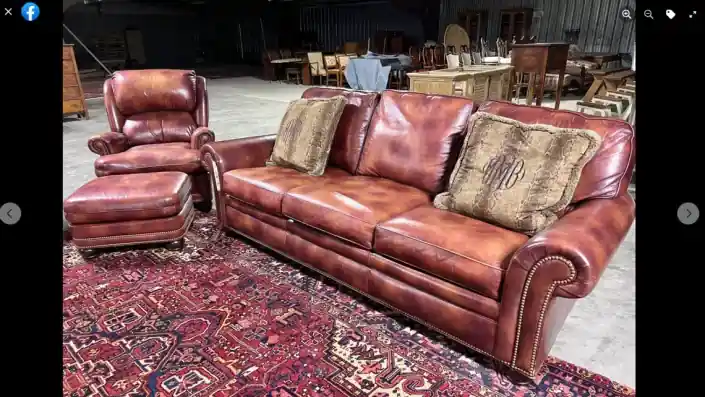 The hunting lodge is now under contract and was listed for $3.9 million in February.
The auctioneer will not accept online or absentee bids. All bidders must be present at the 101 S. Industrial Blvd. warehouse.
Murdaugh was sentenced to life in prison for the double murder of his wife and kid, but he has yet to stand trial for about 100 financial crimes for which he acknowledged stealing millions from clients he represented and his old law business while working as an attorney.
Recommended: Alex Murdaugh's brother believes that there is more to the story than Alex is telling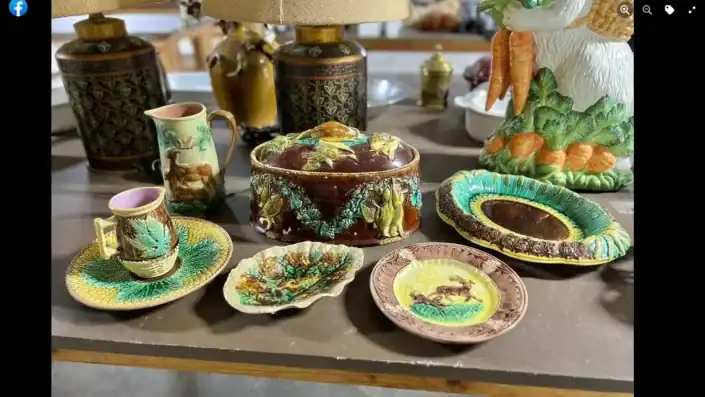 His Columbia lawyers, Dick Harpootlian and Jim Griffin have filed a notice of intent to appeal Murdaugh's murder convictions.
The trial drew widespread media interest, culminating in multiple docuseries from media titans such as CNN, HBO, and Netflicks. The programs dug into the family's history in the 14th Circuit Solicitor's Office for over a century, Alex Murdaugh's alleged financial misdeeds, and the motivations behind the deaths.
RELATED: Alex Murdaugh Murder Timeline
The series has also looked into the deaths of several people close to the Murdaugh family, including their housekeeper, Gloria Satterfield, who died at the family home and whose death settlement Murdaugh is accused of stealing; Mallory Beach, 19, who died in a 2019 crash boat driven by Paul Murdaugh; and Buster Murdaugh's classmate and friend, Stephen Smith, who died in 2015.
The S.C. Law Enforcement Division restarted its investigation into Smith's death in 2021, while investigating the killings of Paul and Maggie Murdaugh, based on fresh information. His death was officially attributed to a hit-and-run.
Recommended: Murdaugh Murders: Following in the Footsteps of a Desperate Man(Alex Murdaugh)
Smith's mother, Sandy Smith, and her attorneys, Eric Bland and Ronnie Richter announced Monday that they will be representing Sandy Smith in the inquiry.
The Smith family started fundraising earlier this month for an independent exhumation and autopsy to get an "unbiased look at his body and an accurate determination of his cause of death." The family has collected $67,265 of a $15,000 goal as of Monday.
RELATED: Alex Murdaugh Sentenced: Life without parole for killing wife and son
In a statement posted Monday, Buster Murdaugh denied any participation in Smith's murder.
"This has gone on for far too long," said Buster Murdaugh in a statement. "These claims about my participation with Stephen and his death are unfounded. I categorically deny any participation in his death, and my heartfelt condolences go out to the Smith family."