One of the last shards of a legal dynasty that ruled in rural South Carolina for decades fell Friday when lawyer Alex Murdaugh was sentenced to life in prison for the murder of his wife and son at their sprawling estate.
In the quiet Lowcountry that Murdaugh's family had dominated since Jim Crow, a judge spoke to Murdaugh in a way that few likely have — not while he was playing college football, making millions as a high-powered attorney, or gaining favor because of his name — and reminded Murdaugh that he needed to remove the defendant's grandfather's portrait from its place of honor in that same courtroom to ensure a fair trial.
Murdaugh maintained his innocence during the sentencing hearing, just as he did during the six-week trial. But Circuit Court Judge Clifton Newman wanted to know if he saw the mangled bodies of Maggie and Paul Murdaugh while trying to sleep, or if he thought about how he disgraced his family's three-generation reputation for justice by lying, stealing, and, eventually, murdering.
Related: Alex Murdaugh was convicted guilty of murdering his wife and son, ending a dynasty
"I'll say it again: I respect this court. But I am not guilty. "I would never, ever, ever hurt my wife Maggie, and I would never, ever hurt my son Paul-Paul," Murdaugh responded.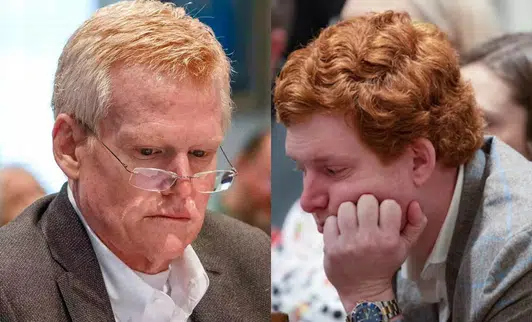 "And it could have been someone else. "It could have been the monster you became," Newman speculated.
Murdaugh appeared in front of the judge in the Colleton County courtroom, on the circuit where his father, grandfather, and great-grandfather served as elected prosecutors for more than 80 years.
Murdaugh's family founded the area's most powerful law firm in neighboring Hampton County a century ago. For decades, that meant that almost anyone who ended up in court — regardless of which side of the law they were on — would have a Murdaugh either watching their back or staring them down.
Related: Alex Murdaugh Murder Trial: Explained
Prosecutor Creighton Waters noted that stare in court every day.
"I looked him in the eyes. During this trial, he liked to look me down as he walked by. "And when he looked at me, I saw the real Alex Murdaugh," Waters said.
Prosecutors decided not to seek the death penalty in this case, so Newman imposed the harshest sentence possible — consecutive life sentences without the possibility of parole.
"Over the past century, your family — including you — have been prosecuting people here in this courtroom, and many have received the death penalty, probably for less serious offenses," the judge said.
Waters stated that none of the victims of the crime — members of Murdaugh's family and his wife's parents and relatives — wished to speak on the prosecution's behalf before sentencing. Every day, Murdaugh's brother and surviving son sat behind him in court.
"After six weeks of trial, they came away more convinced he did not do this. "They are unwaveringly in his camp," defense attorney Jim Griffin said following the hearing.
Related: Judge sentences Murdaugh to life in prison for his 'lies.'
Murdaugh was found guilty of killing his 22-year-old son with two shotgun blasts and his 52-year-old wife with four or five rifle shots after a jury deliberated for less than three hours on Thursday.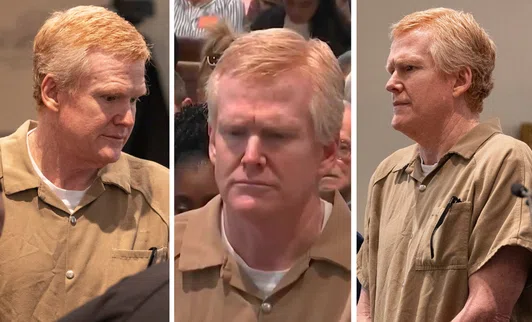 According to juror Craig Moyer, when deliberations began, the jury immediately took a poll, which resulted in nine guilty votes. It didn't take long to persuade the remaining three.
The juror agreed with prosecutors that the key piece of evidence was a video that had been locked on his son's cellphone for a year — a video shot minutes before the killings at the same kennels where the bodies would be discovered.
The video contains the voices of all three Murdaughs, despite the fact that Alex Murdaugh had insisted for 20 months that he had not been at the kennels that night.
When he took the stand in his own defense, he admitted lying to investigators about being at the kennels, claiming he was paranoid of the law enforcement because he was addicted to opioids and had pills in his pocket the night of the killings.
Related: Alex Murdaugh is shown in videos wearing two different shirts on the night of the killings
"You're a good liar. But it's not good enough," Moyer admitted.
And what about the obvious tears Murdaugh shed throughout the trial, even on the witness stand? Moyer stated that he did not purchase them.
"All he did was blow snot," said Moyer. "There will be no tears. I could see his eyes. "I was right next to him."
The hearing on Friday was once again held in a crowded courtroom. With its threads of power, danger, money, and privilege, the Murdaugh case has drawn true crime fans from all over the world.
Tracy Kinsinger arrived at the courthouse carrying a homemade sign that read "Murderer" that he had made the night before.
"The truth is that he brought shame on himself, his family, his community, and his profession," Kinsinger said. "It's a disgrace."
Related: The last witnesses in the Murdaugh Murders Case
Murdaugh didn't look up as he was ushered into the courthouse, his head down.
Prosecutors lacked the weapons used to murder the Murdaughs, as well as other direct evidence such as confessions or blood spatter.
They did, however, have a mountain of circumstantial evidence, including a video that placed Murdaugh at the scene of the murders five minutes before his wife and son stopped using their cell phones for good.
Jurors heard about betrayed friends and clients, Murdaugh's failed attempt to stage his own death in an insurance fraud scheme, a fatal boat crash in which his son was involved, the housekeeper who died in a fall in the Murdaugh home, and the grisly scene of the killings from more than 75 witnesses and nearly 800 pieces of evidence.
The now-disbarred attorney admitted stealing millions of dollars from the family firm and clients, claiming the money was needed to fund his drug habit. Murdaugh was in jail awaiting trial on about 100 other charges ranging from insurance fraud to tax evasion before he was charged with murder.
Defense attorneys have stated that they will appeal, citing the judge's decision to allow evidence of crimes that Murdaugh has not been convicted of, which they claim tarnished his reputation.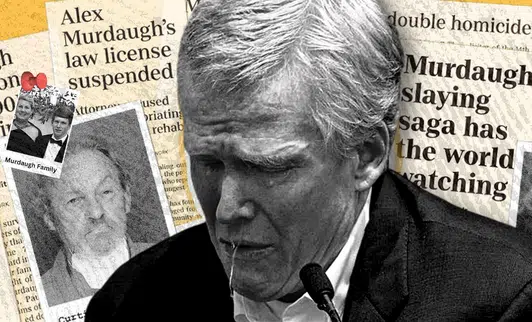 "They portrayed Alex as a despicable person. And that's why they offered it," Griffin explained.
Murdaugh returned to the Colleton County jail after his sentence to collect his belongings before being transported to a Columbia evaluation center for medical, mental health, and educational testing.
He will be transferred to a maximum security state prison in about a month, along with all new inmates serving life sentences.