According to extensively redacted court papers, police requested a search warrant for Idaho student murder suspect Bryan Kohberger's Tinder activity over a month after a tactical raid in the Poconos led to his arrest.
Hundreds of sealed warrants were made public on Friday, but only in very restricted quantities.
The documents have been stripped of information that would reveal what police discovered or knew when they requested the warrants; however, they reveal that detectives are still gathering evidence and shed some new light on how they navigated the complicated investigation that took them more than 2,500 miles from Pullman, Washington, to Albrightsville, Pennsylvania. They could also tell which of the four victims was the primary target.
According to Joseph Giacalone, a former NYPD sergeant and chief of the Bronx cold case team who is now a John Jay College of Criminal Justice professor, investigators may still be looking for a motive.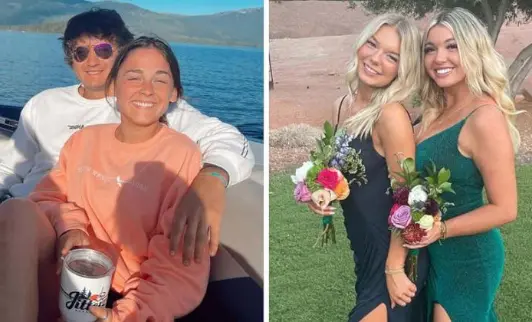 "You need to look at all of those types of things to attempt to figure out what's going on," he told Fox News Digital. "Unfortunately, there are so many missing jigsaw pieces that it's impossible for outsiders to put this together."
Related: The Dark Past Of Bryan Kohberger: Idaho Student Murder Suspect
Kohberger is suspected of breaking into a residence on King Drive, just off the edge of the University of Idaho campus, at approximately 4 a.m. on Nov. 13, 2022.
According to previously revealed court records, he had previously stalked the place at least a dozen times.
Police went to a 911 call hours after the killings and discovered four undergrads stabbed to death. Kaylee Goncalves, 21, Madison Mogen, 21, and Xana Kernodle, 20, all resided in the house. Kernodle's 20-year-old boyfriend, Ethan Chapin, was staying over at the Sigma Chi fraternity home across the street.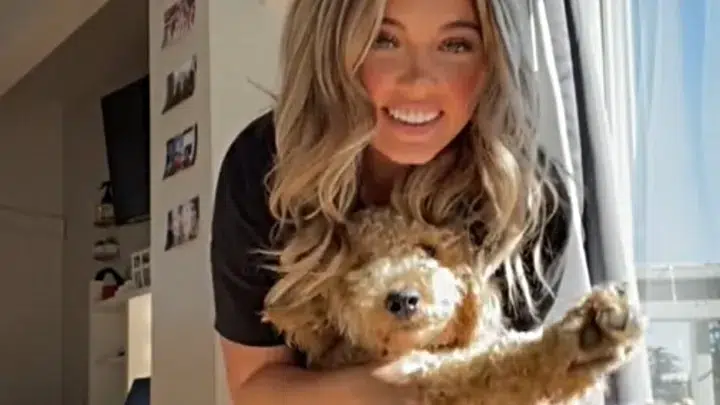 Officers questioned witnesses swiftly and collected the contents of three neighbouring dumpsters. The first warrants sought cell tower data and other phone information near the murder site.
In search of a possible money trail, they sought warrants for the victims' PayPal and Venmo accounts, as well as banking documents.
Related: Baby named after the Murder University of Idaho students Kaylee Goncalves, Madison Mogen
On November 20, police requested Goncalves' Reddit data; on December 1, they investigated her Yahoo account; on December 5, they acquired a warrant for her Google data; and on December 12, they requested encrypted access to her cloud data from Extreme Networks.
"I assume he was monitoring Kaylee in some way," John Kelly, a criminal profiler and psychotherapist, said of the accused suspect on Tuesday.
"And I don't believe it's a coincidence that Kaylee didn't live there. So now, the weekend that Kaylee returns is the weekend that this person strikes."
Goncalves was about to graduate and was prepared to go to Texas for a new career when she returned to Moscow from her home two hours away, her relatives previously told Fox News.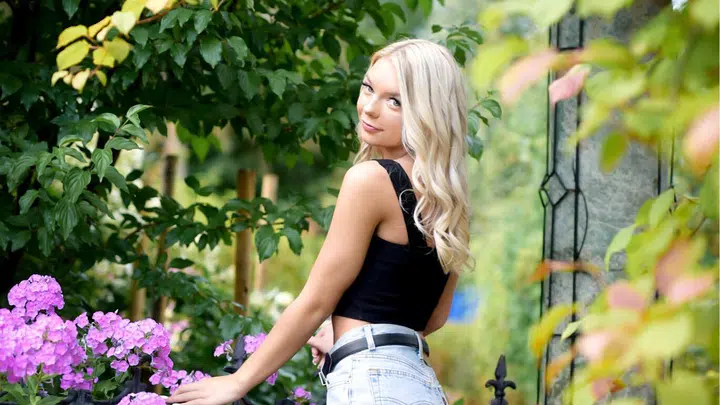 She shared photographs to social media, including her public Instagram, the day before the killings, indicating that she was in town and went out to a popular local drinking spot, the Corner Club, with her closest friend, Mogen.
Related: Unsealed search warrant in Idaho murders discloses what FBI discovered at Bryan Kohberger's family home
On November 21, police requested several documents from Meta, the parent corporation of Facebook and Instagram, dating from August 1 to November 20.
On November 29, investigators acquired a broad warrant covering Goncalves' Tinder activity from January 1, 2021, until the present, including any "subscriber information, conversation history, images and videos belonging to account holders conversing with Kaylee Goncalves."
The findings were received about a week later, on Dec. 5, and police immediately requested two warrants, one for Mogen's Tinder data in the same time period and another for 19 redacted identities for most of November.
Police were publicly seeking information about a sequence of incidents that occurred at a frat party attended by Chapin and Kernodle between 9 p.m. on Nov. 12 and 1:45 a.m. on Nov. 13, advising the public to avoid conjecture or unvetted information.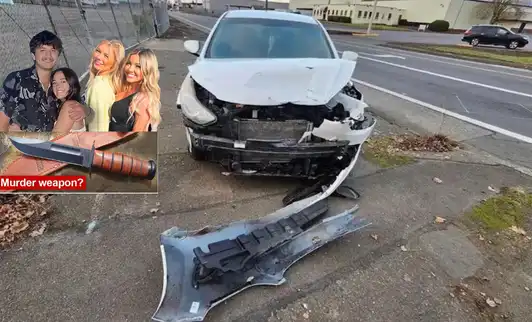 According to court filings, Tinder submitted the information on Dec. 7, the same day Moscow police publicly requested information on the suspect car, a white Hyundai Elantra that Washington State University campus officers had spotted and connected to Kohberger on Nov. 25.
Related: Idaho student murders suspect Bryan Kohberger could face death by firing squad under proposed law if convicted
Detectives would have to wait another two weeks before requesting any information from Tinder's parent firm, Match.
On December 22, they requested a warrant seeking information on additional 20 redacted names for the period March 1, 2021, to March 31, 2021.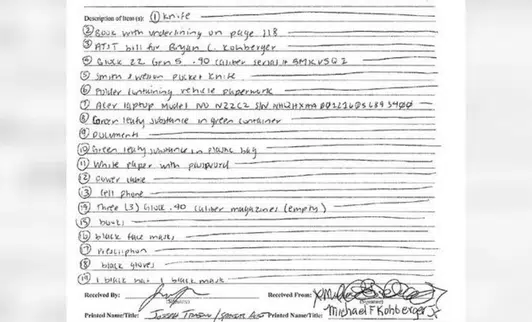 They had discreetly trailed Kohberger from his Washington State University residence down to his parent's home in Pennsylvania, where collected garbage produced family DNA matching what was left on a Ka-Bar knife sheath discovered next to Mogen's corpse.
According to court papers, authorities have also sought information on Ka-Bar sales throughout the nation since late November, filing warrants on Walmart, eBay, and the Ka-Bar maker itself.
They then got a warrant for Blue Ridge Knives, a Virginia-based reseller, on December 12.
Related: Idaho Murders Timeline: All You Need to Know
On December 30, police arrived at his parent's home and found him dressed in shorts and a T-shirt, wearing latex gloves, and placing his personal rubbish into Ziploc bags in the kitchen.
Knives, a revolver, masks, gloves, black clothes, laptops, and a phone were among the things found by police. They grabbed his Hyundai and dismantled it in search of further proof.
On January 3, authorities secured a search order for Kohberger's Google account, which included two years' worth of data.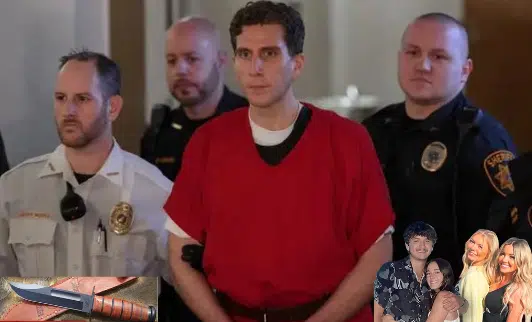 Police did not seek a warrant for Kohberger's Tinder data from June 2022 to the present until January 25, over a month after his detention.
On the same day, they raided his Yik Yak account (an app that enables users to speak within a 5-mile radius) and acquired another search warrant for his DropBox account.
From November 6 to November 14, police secured a search order seeking UPS truck security footage.
Kohberger is being detained at the Latah County Prison in Moscow, Idaho, without bond on four counts of first-degree murder and one count of burglary.