A newly released search warrant describes what the FBI discovered at the family home on the day the man accused Bryan Kohberger of killing four University of Idaho students was apprehended last year.
According to a search warrant result received by NBC News on Feb. 28, materials uncovered in the Pennsylvania home of Bryan Kohberger's parents included a flashlight and four medical-style gloves.
A variety of items, including a black hoodie and black-and-white Nike shoes, was reportedly discovered inside the residence, as well as a cheek swab test, which authorities apparently used to get the suspect's DNA.
The search warrant did not specify who owned the medical-style gloves discovered on Dec. 30 at the Albrightsville property.
The new information comes while Kohberger is being jailed without bail until his next court appearance in June. He has not officially entered a plea, but a previous attorney has said that he thinks he will be exonerated.
After a six-week search, Kohberger was apprehended in late December after the University of Idaho students Xana Kernodle, 20, Ethan Chapin, 20, Madison Mogen, 21, and Kaylee Goncalves, 21, were discovered stabbed to death on Nov. 13 at a residence near campus.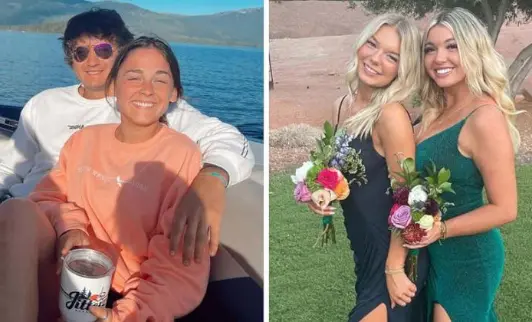 An earlier search of Kohberger's residence, where he was earning a Doctorate in criminal justice at Washington State University, yielded potential hair strands, chemical-resistant gloves, red and brown stained things, and a computer tower.
Washington State University is just around ten miles from the University of Idaho. Police have not revealed a reason for the assault, but they claim Kohberger stalked the residence at least a dozen times before the killings and returned to the site hours afterward.
According to two people involved with the inquiry, investigators utilized forensic genealogy to trace down Kohberger, potentially using DNA obtained from a knife sheath discovered near the corpse of one of the victims.
Kohberger traveled from Washington to Pennsylvania with his father a few weeks before his arrest, and they were stopped twice in Indiana. They were driving a white Hyundai Elantra, the same make and type as a car seen on security footage near the site of the killings, according to Idaho police.
The home where the killings took place will be destroyed, according to the University of Idaho authorities last month. The school termed the move a "healing step" and a method to discourage "efforts to further sensationalize the crime scene."