Three months after four University of Idaho students were killed in a residence near their school, two of the students are being commemorated in a unique manner.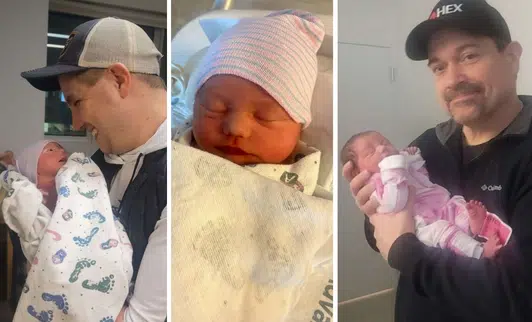 The family of the late Kaylee Goncalves, who was slain at her home in November, announced to "Good Morning America" they received a new family member last week, a newborn named Theodora MaddieKay Stevenson.
The baby's middle name is a mix of Kaylee Goncalves' first name and the first name of her longtime closest friend and roommate, the late Madison Mogen, who was also slain.
Kristi Goncalves, the mother of Kaylee Goncalves and her sister Alivea Goncalves, told ABC News that Alivea Goncalves and her boyfriend Robbie Stevenson welcomed their daughter, who weighed 6 pounds, 6 ounces at delivery, on the morning of Feb. 24.
Kaylee Goncalves and Mogen, both 21, and their roommate Xana Kernodle, as well as Kernodle's boyfriend Ethan Chapin, all 20, were fatally stabbed in their off-campus Moscow, Idaho, residence on Nov. 13, 2022.
A 28-year-old male was eventually arrested on Dec. 30 and accused on four charges of murder in the first degree and criminal burglary in connection with the case.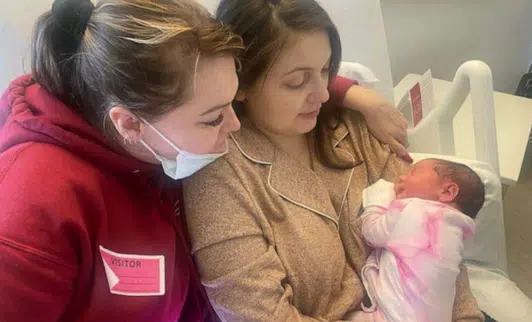 Following the students' killings, the Goncalves and Mogen families have remained close. They gathered together for a combined celebration of life for the two closest friends on Dec. 30, an occasion Kristi Goncalves said will be one of her "wonderful memories."
"They had incredibly great, good lives, and that's the message we want," Steve Goncalves remarked at the time.
One of the students' two surviving roommates also published a homage to Kaylee Goncalves and Mogen in December, calling them an "inseparable team."
"Maddie and Kaylee were like second mums to me" and "influenced the way I look at life," the second surviving roommate added.
The University of Idaho confirmed on Friday that the four students' Moscow rental property, which lies across the street from the school, would be destroyed. Scott Green, the university president, said in a statement that it was "a healing step" for the local community.
"We are considering ideas where students may be engaged in the future development of the site," Green stated.