Alex Murdaugh has no way out of life in prison after admitting to a series of financial offenses on oath during his murder trial.
Murdaugh was found guilty of killing his wife Maggie and son Paul at the family's $4 million Moselle mansion near Islandton, South Carolina, and was sentenced to life in prison.
Despite his conviction, Murdaugh maintains his innocence, even when offered a last-ditch opportunity to confess at his sentence hearing.
His legal team, which includes State Senator Dick Harpootlian and friend Jim Griffin, has already pledged to challenge the guilty judgment to the US Supreme Court.
Nevertheless, as eminent attorney Duncan Levin recently told The Independent, it won't make a difference.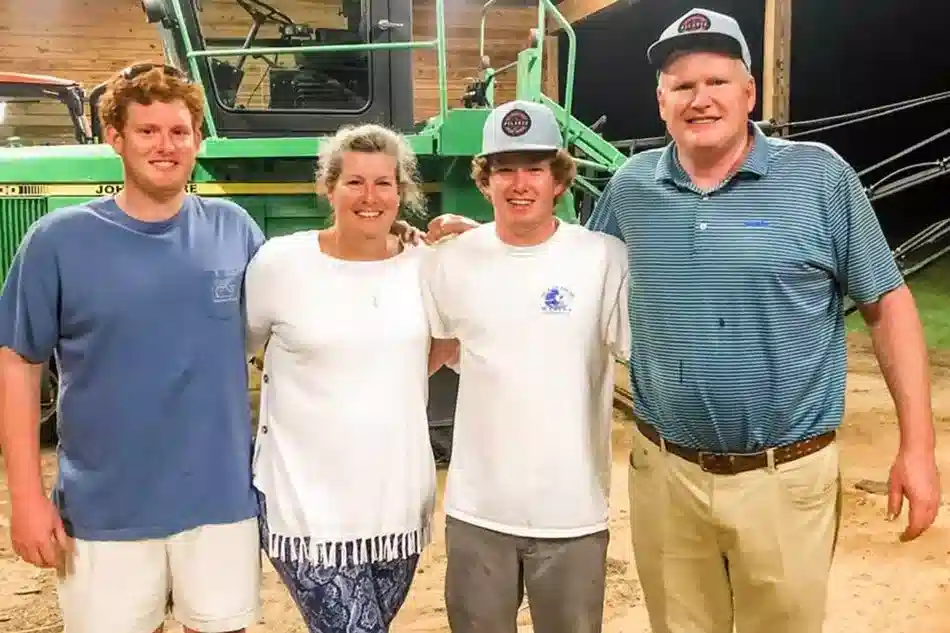 For one thing, Mr. Levin is skeptical that an appeal would be successful.
Recommended: Alex Murdaugh Murder Trial Explained
"I don't see any grounds for an appeal. "When he took the stand, he eliminated any real possibility of error because he said it in his own words," said the former assistant district attorney in Manhattan's DA's office and prominent criminal defense attorney at Levin & Associates, who has represented clients such as Harvey Weinstein and Anna Delvey.
Second, even if the appeal is successful, Mr. Levin said that Murdaugh had been sentenced to life in prison after being implicated in a litany of financial fraud charges.
"He'll spend the rest of his life in jail – there's no way out at this point," he remarked.
"Not only has he been convicted of two horrible murders, but he has also involved himself in financial crimes to get a life sentence."
In addition to the murder accusation, Murdaugh is facing 99 counts, each punishable by up to 700 years in prison, for stealing at least $8.7 million from settlements from hundreds of legal clients he represented via his law business PMPED.
Recommended: Alex Murdaugh Murder Timeline
The alleged scams reach all the way back to 2011. These are described in 19 separate charges in instances that have not yet gone to trial, but the crimes were revealed as motivation during his double murder trial.
Authorities said Murdaugh murdered his wife and kid to divert attention away from his financial misdeeds, which were about to be revealed.
Murdaugh then testified in his defense, admitting to stealing from PMPED and at least 18 law firm customers.
These admissions, made while testifying under oath, will likely have far-reaching consequences in fraud trials.
"He had to acknowledge additional crimes in his evidence, and that's part of the difficulty with his testifying," Mr. Levin said.
"At this point, he faces two life sentences."
Mr. Levin, who has worked as a defense lawyer on several high-profile cases, said it was "rare" to witness a prisoner admit to further crimes on the stand.
"But most individuals aren't involved in a career of pervasive crime, so it's an uncommon circumstance where he's not only facing double murder charges but also a bunch of financial offences spanning a lifetime," he said.
"So it is rare [to confess to previous crimes on the stand], but this case is extraordinary in every way."
Murdaugh's choice to testify was a "colossal blunder," according to the legal expert since it implicated him in a succession of financial fraud charges.
Recommended: Alex Murdaugh reportedly held in maximum security over fears he'll be target
Mr. Levin compared Murdaugh's decision to testify to crossing a "field of landmines," considering the numerous crimes and falsehoods he was presented with during cross-examination.
"I think it was a huge mistake for him to take the stand in this case," he added.
"First and foremost, he had to admit to lying to authorities about his whereabouts on the night of the killings.
"He also had to disclose years of lying and falsehoods to his customers from whom he stole hundreds of thousands of dollars.
"He looked them in the eyes, just as he looked jurors in the eyes, and lied to them to steal their money… He had to face the jurors in the eyes and tell them, "I lied to so many people so many times, but this one time, you should believe me that I'm speaking the truth."
"His testimony was an obscenity," Mr. Levin said, "and he helped prosecutors condemn him."
Recommended: Murdaugh Murders first responder shares fresh crime scene facts After the guilty verdict
When he took the stand, Murdaugh admitted to lying about his alibi on the night of the killings.
He had stated for the last 20 months that he had never gone to the dog kennels with his wife and children that night.
Nevertheless, once jurors were shown a devastating cellphone footage shot by Paul, which put Murdaugh at the crime scene minutes before the killings, he was forced to acknowledge he had lied.
Despite his "abomination" testimony, Mr. Levin believes the judgment would have been the same even if he hadn't taken the stand since "all evidence pointed to" Murdaugh as the murderer.
In fact, Mr. Levin expressed astonishment that jurors took so long to condemn him.
The jury deliberated for less than three hours before issuing a unanimous guilty judgment, prompting some on social media to speculate that the panel did not spend enough time reviewing the evidence.
"I can't believe that took three hours. "I honestly expected one hour," Mr. Levin remarked.
"There's no magic amount of time," he added, explaining the jury's lengthy deliberations.
"Over the course of many weeks, the jurors paid careful attention to the proceedings. They didn't simply have a few hours to think about the facts; they've been thinking about it, debating about it, and evaluating it for weeks and weeks."