A South Carolina detective who went to the site of the Murdaugh double murders on the evening of June 7, 2021, addressed remaining concerns regarding aspects of the incident and about Alex Murdaugh after her testimony at Murdaugh's trial in January.
A Colleton County jury convicted the disgraced 54-year-old lawyer on March 3 for murdering and shooting his wife, Maggie Murdaugh, and younger son, Paul Murdaugh, many times on their hunting ranch near Islandton. He was condemned to life in prison.
Colleton County Sheriff's Office Det. Laura Rutland was one of the first few investigators to interview Murdaugh at the crime scene. She noticed that he was wearing a clean, white t-shirt and cargo shorts, even though the former lawyer told investigators that he had tried to take Paul's pulse and turn his body over, which struck her as odd.
"Paul and Maggie were shot many times. Paul was shot with a shotgun, which caused catastrophic damage to the top of his skull. In addition to the organic debris surrounding his corpse, there was also a lot of water," Rutland, the state's first witness in the Murdaugh trial, told Fox News Digital. "And [the jury was] able to see it on Sergeant Green's body cam.
Related: Alex Murdaugh Murder Trial Explained
That was simply so unusual that even Alex's shoes were as immaculate as they were, even the bottoms of the shoes."
"Anyone going near Paul's corpse would have gotten that watery, bloody mess on their shoes," she continued.
Rutland also explained a question Murdaugh's defense asked her in court concerning hair discovered in Maggie's hand after she was shot to death.
"I simply wanted to emphasise that after she had received her injuries, and the bullet exited the back of her head, it produced a significant hole, which displaced that area of her skull, including her scalp and her hair," the detective added. 
Read: Alex Murdaugh Murder Timeline
"Thus, all around her body, there were little clumps of the back of her hair on the grass surrounding her body. Some had landed near her hands and her arms. And as we removed her corpse, some of the hair that was on her fingertips. That was simply a few strands went with her."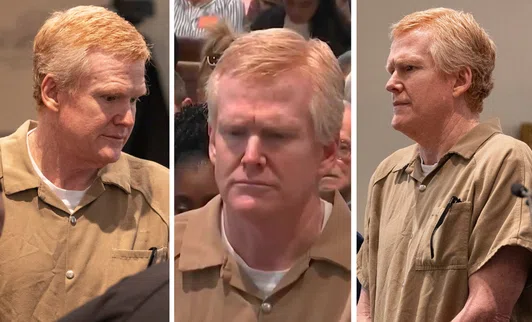 Rutland was appointed to handle the case at the time since she was not acquainted with the Murdaugh family and their family's legal tradition in the South Carolina Lowcountry.
"I arrived there and was sort of astonished by how many police enforcement [vehicles] there were. And I was thinking, 'Okay, this must not be a standard double murder. Something's going on,'" Rutland, the state's first witness, told Fox News Digital.
Related: Judge sentences Murdaugh to life in prison for his 'lies.'
"They asked me whether I knew the Murdaugh family, and I didn't, so I was picked to work with [South Carolina Law Enforcement Division Agent] David Owen. … I went in there with the mindset to simply treat it like any other case."
Rewatching footage of her interview with Murdaugh, Rutland claimed it sounded like he was "trying to… make himself weep" while narrating what he had observed at the dog kennels that evening.
Related: Alex Murdaugh will appeal his convictions in the deaths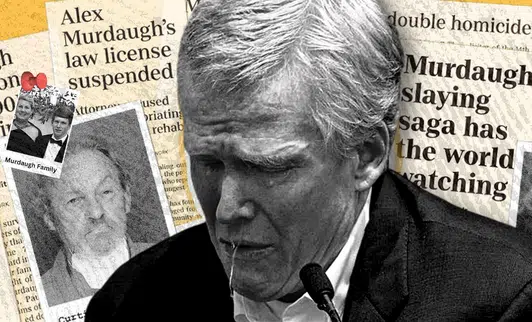 Murdaugh initially claimed to police that he hadn't gone to the dog kennels that night. He stated he had slept in the home on the hunting property and then visited his ill mother before returning to discover Maggie and Paul dead near the kennels.
A video Paul recorded on his phone showed Murdaugh's voice at the dog kennels right before the killings took place.
"I've seen it in person and now, I've seen it in all of the interviews, how he can switch it on and off," Rutland said of Murdaugh's tears.
Now that he has been convicted, the investigator feels Murdaugh's tears in court were symptomatic of him reliving his actions.
Following the guilty judgment, jurors departing the courtroom congratulated Rutland and Colleton County Cpt. Jason Chapman for their efforts, Rutland said.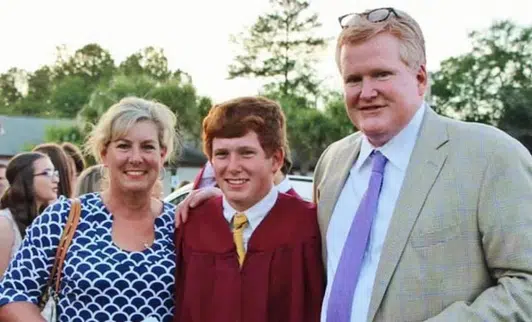 "I'm thrilled of the jury that they were able to follow such a difficult case and grasp all the facts and evidence that we gave to them the night of the conviction," she added. "It was hectic at the courts afterward with the media and everyone. We were attempting to get everyone out of the courtroom safely.
---
---
My captain and I stepped out of a side door where the jury was being brought… and they wanted to shake our hands. I'll never forget that moment. I was pleased with the jury and thankful for their service to Colleton County."