Gloria Satterfield's son, the now-dead maid of infamous South Carolina lawyer Alex Murdaugh, wants his mother's remains exhumed to look for indications of "foul play."
Satterfield died in 2018 under apparently suspicious circumstances after a claimed accidental "trip and fall" at Murdaugh's estate.
According to a statement from her attorneys, her family was informed at the time that Satterfield had fallen down a flight of steps.
According to an arrest warrant in the case, Satterfield was transported to Trident Medical Center in North Charleston, where she had a stroke, went into cardiac arrest, and died on Feb. 26, 2018.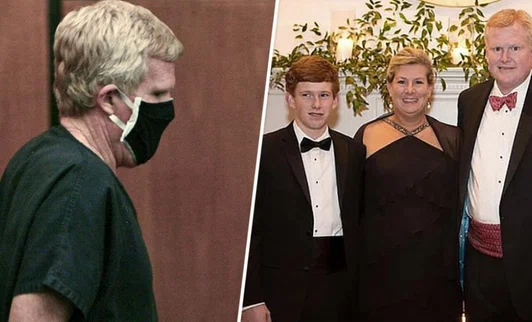 After Murdaugh's murder convictions this week, one of Satterfield's sons, Michael "Tony" Satterfield, is now stepping out, putting pressure on authorities who are reinvestigating her death to exhume and re-examine her remains for any evidence of foul play.
"[We want to] check if there's any foul play or anything," Michael Satterfield said in a televised interview with NewsNation's Chris Cuomo on Tuesday.
Recommended: Alex Murdaugh Murder Trial Explained
Murdaugh was convicted and sentenced to two consecutive life terms without the possibility of parole in the slayings of his wife, Maggie Murdaugh, and his youngest son, Paul Murdaugh, in 2021. Murdaugh maintained his innocence throughout the trial.
Last week, attorney Eric Bland, who represents Satterfield's two kids, took questions from Cuomo alongside his client. Exhuming and re-examining Gloria's remains, according to Bland, might give investigators critical new information about her cause of death.
"She certainly flipped twice," Bland said. "She had major closed-head and open-head injuries, as well as 12 fractured ribs. If they knew anything before Paul and Maggie died — or if Alex goes to prison, Alex certainly isn't going to say anything — if they know something."
Nevertheless, the Satterfield family's counsel expressed some reservations that the former Murdaugh maid was slain.
"I don't believe someone would attempt to murder her and then allow her to get in an ambulance to go to a hospital for medical care only to live and claim, 'Hey, I wasn't pushed down the stairs by dogs, it was human hands,'" Bland added.
Recommended: Everything You Need To Know About The Alex Murdaugh Murders Story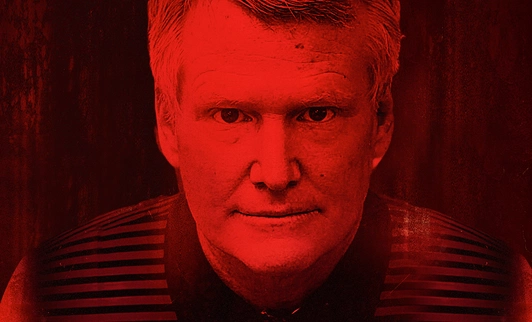 Satterfield's death, however, had been shrouded in mystery even before Murdaugh was suspected of killing his family.
"The cops are skeptical about Alex's account," Bland stated. "He told an insurance adjuster precisely what he believed happened: the dogs knocked Gloria down the stairs. It'll be impossible to tell if her injuries were caused by human hands or by the fall when they exhume her corpse, Chris."
"Everything surrounding Alex is fraught with danger, falsehoods, and dishonesty," Bland stated. "We know that he profited on Gloria's death financially and used it as a chance to enrich himself at the cost of the lads who were abused in this process."
The Satterfields had previously brought a wrongful death action against Murdaugh and were granted millions of dollars, but the discredited legal heir reportedly pocketed the money.
After Satterfield's death, investigators believe Alex Murdaugh urged her sons to sue him for wrongful death, introducing them to his close friend, attorney Cory Fleming.
Recommended: Alex Murdaugh's brother believes that there is more to the story than Alex is telling
According to the arrest warrant, Fleming eventually obtained a $4.3 million payout from the insurance company for the Satterfields, but her sons, Michael and Brian, were never paid up.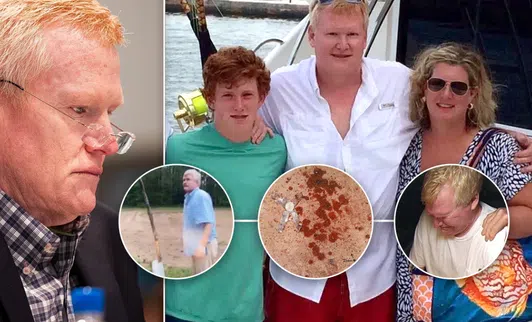 "To date, Tony and Brian have received no cash from any claims or settlements with Murdaugh and his insurance carriers in the aftermath of their mother's death – not one dollar," Bland said in a complaint against Murdaugh.
South Carolina officials stated in September 2021, months before Murdaugh's arrest in the double murder, that they had reopened the investigation into Satterfield's killing.
Murdaugh was eventually indicted on 18 counts by South Carolina Attorney General Alan Wilson for suspected financial crimes linked to the alleged scamming of Satterfield's family. Cory Fleming, Murdaugh's friend, and fellow lawyer were also accused in the failed insurance fraud operation.
Nobody has been charged with homicide in connection with Satterfield's death.
The South Carolina Law Enforcement Division has been contacted for additional comment by Oxygen.com.
Satterfield had worked for the Murdaugh family for 25 years until her death. Bland earlier defined Satterfield as "a family fabric."
Recommended: Alex Murdaugh Murder Timeline
Randy Murdaugh, Murdaugh's brother, openly questioned his brother's allegations about Maggie and Paul's murders last week, telling the New York Times that he's "not speaking the truth."
"He knows more than he's letting on. "In my perspective, he's not speaking the truth about anything there," Randy told the publication.
Randy's statements, according to Satterfield's son, are just more reason to exhume his mother's remains.
"I suppose that means a lot." "Michael Satterfield elaborated.
---
Related: