More than 6 weeks have gone still investigators have not yet identified a clear motive in a mass shooting at a Nashville Christian school, and authorities have not provided any details publicly to back up their early suggestion that the shooter may have felt resentment toward the school.
In a recent meeting, one of Tennessee's top law enforcement authorities said that the writings of the 28-year-old shooter, Audrey Hale, looked to be ramblings and suggestive of a mental health problem.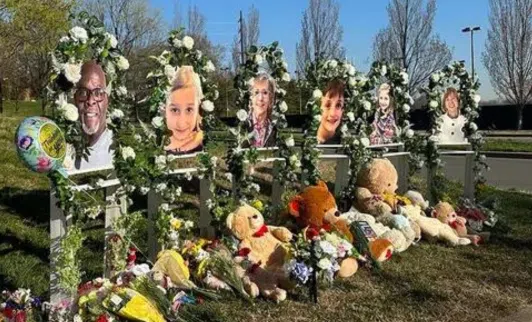 RELATED: 6 Children Dead, More Injured After Multi-Vehicle Crash In Middle Tennessee
According to a federal law enforcement source, no precise motivation has been discovered in the inquiry, and the driving force of the assault was similar to prior school shootings in which the attacker was attracted to other mass murderers.
Police Chief John Drake told NBC News on the March 27 shooting that Hale may have chosen Covenant because "there's some belief that there was some resentment for having to go to that school." He said that the probe was still in its preliminary stages.
Hale began attending Covenant, a pre-kindergarten through sixth-grade private school, when he was around ten years old, according to a former headmaster.
What prompted Hale to seek The Covenant School over two decades after enrolling there has sparked much conjecture and cast doubt on what police first said was their primary focus in the inquiry.
In the hours after the shooting, Drake said that investigators "feel that she identifies as trans," but that "we're still in the initial investigation into all of that and if it actually played a role in this incident."
RELATED: 'Our hearts are broken: Family remembers Nashville school shooting victim
Conservatives used that approach to blame the Christian school shootings on Hale's gender identification, with the hashtag #TransTerrorism trending on Twitter. Sen. Josh Hawley, R-Mo., demanded that federal authorities investigate the massacre as a religious hate crime, citing police claims that the attacker "targeted" the Christian school.
RELATED: Nashville school shooter Audrey Hale was 'stalkerish' with ex-teammates
Jeff Syracuse, the leader of the public health and safety committee on the Nashville City Council, said he has questioned some of the contradicting information surrounding the inquiry.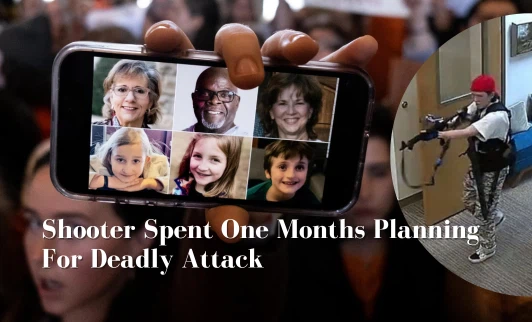 "At this point, I think the metro police department is backing off with making any judgments or assumptions on the manifesto and leaning on TBI and the FBI," he said, adding that the police had done an excellent job of investigating overall.
"There are pieces to this whole story that we don't know about, and I'm not sure if it will ever give us closure or answers."
Police experts say it's critical for authorities to be careful about what they tell the public, particularly while an investigation is ongoing.
RELATED: Who are the Nashville officers who killed the Covenant School shooting suspect?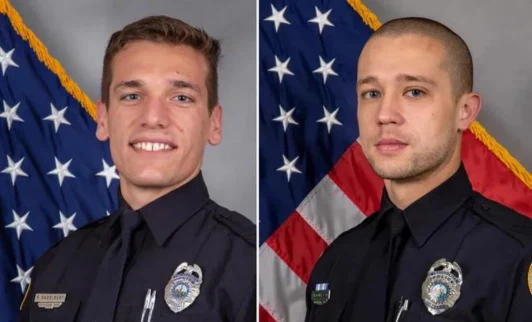 "You should never speculate about a motive until you have all of the information," Tyrone Powers, a former FBI special agent and founder of The Powers Consulting Group, a public safety consulting business located in Baltimore, said.
"The manifesto may have some answers or it may lead to some other people," he added, adding that investigators should not remark on a motivation "until you go through all of that."
According to Joseph Giacalone, an adjunct professor at the John Jay College of Criminal Justice and a former sergeant with the New York City Police Department, the need for prudence becomes even more critical when the suspect was known to have a mental condition and is no longer alive.
"We can't ask her anymore, and we can't get inside her mind," Giacalone said. "You can only explain what you understand." "You can't explain what you don't understand."
He believes the police should disseminate Hale's writings as soon as possible if only to shine a light on those who are suffering and contemplating using violence.
RELATED: Nashville Christian school shooting timeline: Audrey Hale's 14 minutes of mayhem
"How do we prevent the next one?" Is there a hint in her writings and rants on how to end it? "Does there seem to be a hint?" Giacalone inquired.
While local investigators have said they are continuing to analyze the writings with assistance from the FBI's Behavioral Analysis Unit in Quantico, Virginia, some in the community have said the writings must be made public as soon as possible to help people understand the carnage and Hale's state of mind.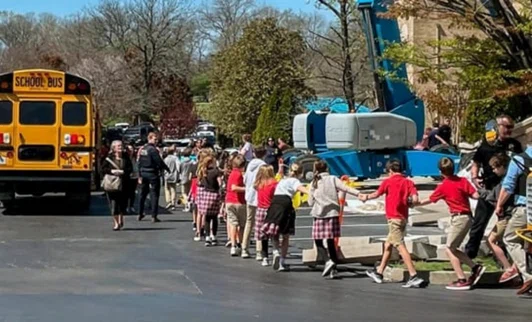 Officials have not said when the contents of multiple diaries were discovered in Hale's family home after the assault, which killed six people, including three small children. Hale was slain on the spot by police.
According to court documents, Hale was identified as a transgender person and was assigned female at birth.
The Metropolitan Nashville Police Department issued a list of the shooter's belongings earlier this month, which included two shotguns, telephones, and laptop computers, as well as a suicide note, three folders, and 19 notebooks.
RELATED: Nashville School Shooter sent me messages before the attack
According to the diaries found in the attacker's vehicle and bedroom, the gunman had planned the assault for months.
According to CBS affiliate WTVF in Nashville, David Rausch, the director of the Tennessee Bureau of Investigation, told attendees at a Tennessee Sheriffs' Association meeting last week that the handwritten journals were ramblings with no mention of specific political, religious, or social issues.
Dickson County Sheriff Tim Eads, who attended the conference where Rausch discussed the case, claimed Rausch saw "no clear motive" in the studied papers.
"It's been described as a manifesto." Personally, I believe it is a mischaracterization," Rausch stated in another interview with Pray In Jesus Name News.
He said that one paper was "specifically a plan," while another comprised "journal-type rantings."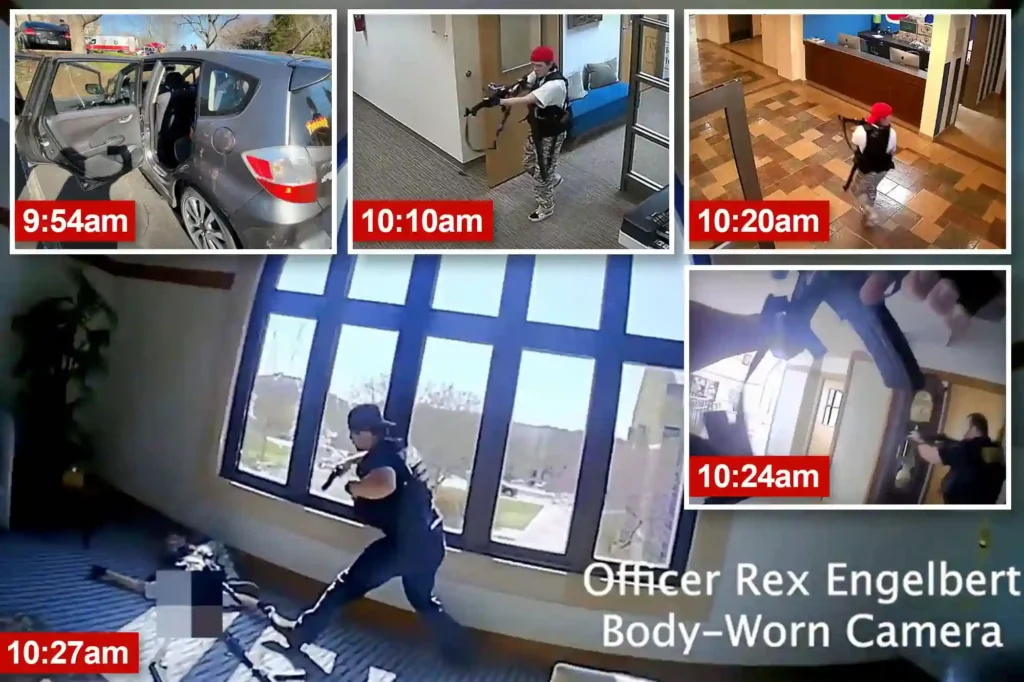 "Ideological expressions — none of that has surfaced in these writings," Rausch said. "It's regrettable mental health issues that you can see as you read through the journals."
RELATED: Nashville school violence shocks candlelight attendees
"We're starting to see a picture come together," Rausch said, "but it's not close to anything that people are subjugating out there and exposing their opinions on." "People just have to be patient."
He also expressed reservations about distributing the materials "for fear that someone else with a mental illness will pick it up and use it as a plan." That worries me more than anything else."
NBC News approached Rausch for many interviews, but he rejected them.
The contents of the journal notes were not confirmed by Nashville police, and a department spokesman stated they were "under review and the motive is yet to be determined."
But Eads said that he would make the writings public if he had his way.
"I understand how the director might be feeling about when you're going to release this, and you don't want to inspire another copycat," Eads added. "However, perhaps there is something for the general public to understand behaviorally why they did this."
The political fallout from the Covenant massacre was immediate, leading to the removal of two state politicians who opposed gun violence within the state Capitol before being restored days later.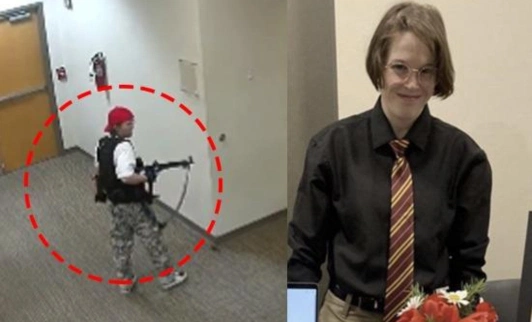 While nothing is known publicly about the shooter's gender identification and whether it had a part in the tragedy, misinformation about transgender individuals has left members of the LGBTQ community concerned about their own safety in the midst of a bigger fight about LGBTQ rights.
According to Creaig Dunton, an associate professor of criminal justice at Western New England University, revealing a mass shooter's personal writings is a "double-edged sword" that might be harmful since it gives the perpetrator what they craved: attention.
RELATED: Republicans want the Nashville murder to be categorized as a hate crime
But, in this situation, according to Dunton, if publishing it helps assuage any anxieties and assist the public get a better understanding of what drove the gunman, thus preventing a similar tragedy, then it serves a higher purpose.
"We don't know if gender identity played a role, but there needs to be a conversation about society's constant rejection and conflict over one's identity, which can lead to this disconnect and frustration," Dunton said.
"In any case, it's so sad because we're trying to figure out the cause and motive, knowing that whatever information is shared could be used against an already marginalized group."