Audrey Hale, a 28-year-old transgender artist, burst into a Nashville Christian school Monday and killed six people, including three 9-year-olds, in a 14-minute rampage that ended with officers shooting the suspect in a common area.
Authorities subsequently revealed that the murderer had attended the Covenant School, a church-affiliated primary school, years before and was seeing a specialist for a mental condition.
According to police, the church and its services may have been targeted. However, the reason remained unknown, and Metro Nashville Police Chief John Drake stated that detectives did not think the murderer targeted any particular victim.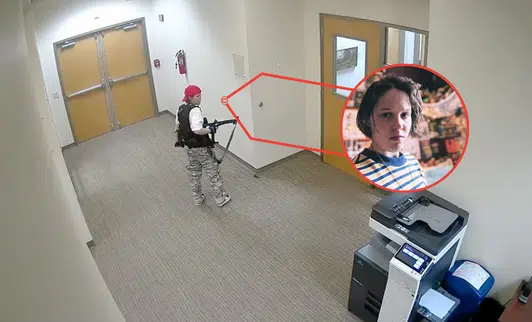 Surveillance footage shows Hale leaving the building in a gray Honda Fit at 9:54 a.m. Soon after, Hale blew a hole in a glass side door, and the shooting ended when police stormed the building and dropped the shooter near a second-story window.
The following is a chronology of events:
9:54 a.m.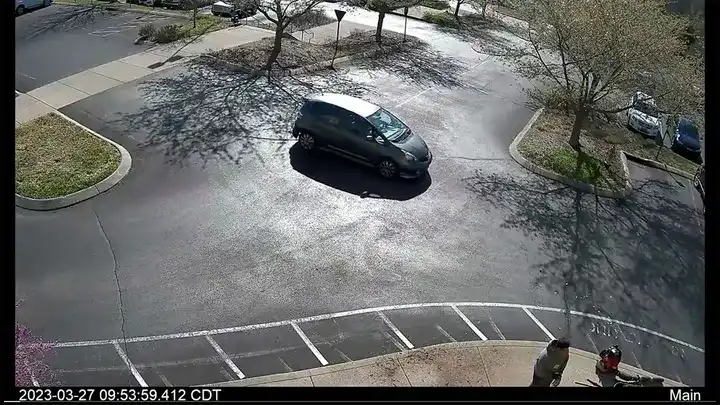 According to security footage, Hale's Honda Fit appears and scans through the parking lot before the soon-to-be murderer finds a parking spot.
Police eventually discovered a statement inside the car, according to police.
10:10 a.m.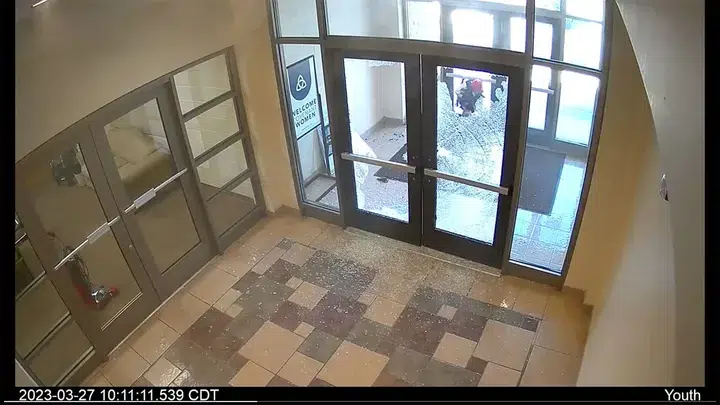 Hale shoots through a side entrance, shattering the glass and injuring the first casualty, cleaner Michael Hill. According to officials, the father of eight died as a result of his injuries. Hale walks in, holding a gun and dressed in camo trousers, a reverse cap, a white T-shirt, and a jacket.
10:18 a.m.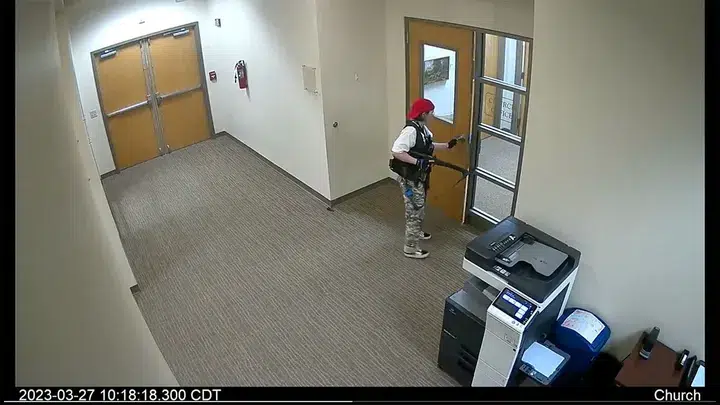 Hale is seen walking through the halls, entering a church office, and then exiting through another door. According to police, the attacker used three guns in the attack, two rifles and a pistol, and had purchased at least four other weapons, which they recovered elsewhere.
Although there is no music in the school security footage, emergency lights can be seen flashing throughout the experience.
10:20 a.m.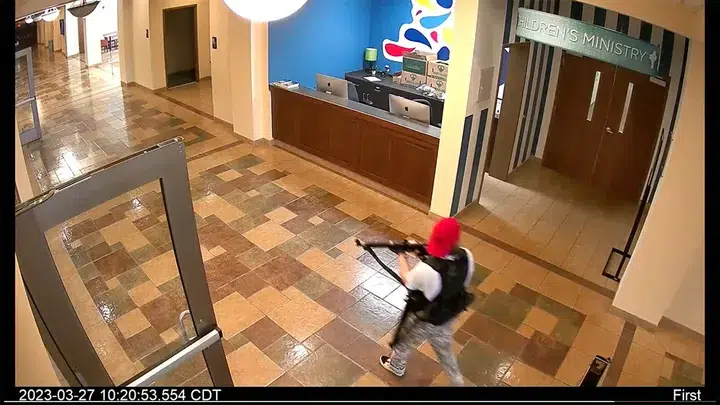 Surveillance footage shows Hale walking down another corridor, past a sign labeled "Children's Ministry," as the lights dim.
The assassin marches down the corridor, pistol drawn,
10:21 a.m.
Although police published bodycam recordings without time markings, formal comments can be used to approximate the timeline.
Officer Rex Engelbert's point of view is the first to be shown on video. When he arrives, a female school staffer deconstructs the situation, and he pulls a gun from the back of his SUV.
"The kids are all locked down, but we don't know where two of them are," she says.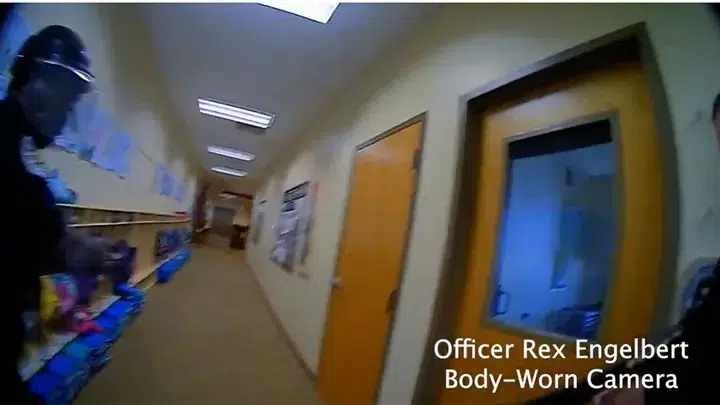 "All right," he replies. "Certainly, ma'am."
"They just said they heard gunshots down there, and then upstairs there's a bunch of kids," she adds.
As he unlocks the door with other armed police, a guy gives him the keys to a secondary entry, and the alert goes off.
"Let's go," says Engelbert, "I need three."
Police officers begin scouring the school classroom by classroom, shouting tactical orders as they cover one another and drive deeper into the building in quest of the assailant.
10:23 a.m.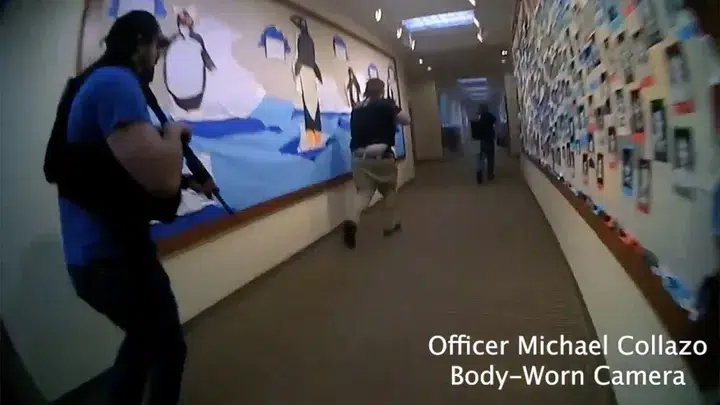 On Engelbert's bodycam footage, a cop can be heard stating, "It sounds like it's upstairs."
The squad then enters a staircase and runs up to the second floor, where the sound of gunshots can be heard frequently.
More gunshots as Engelbert rushes past other cops already in the corridor.
10:24 a.m.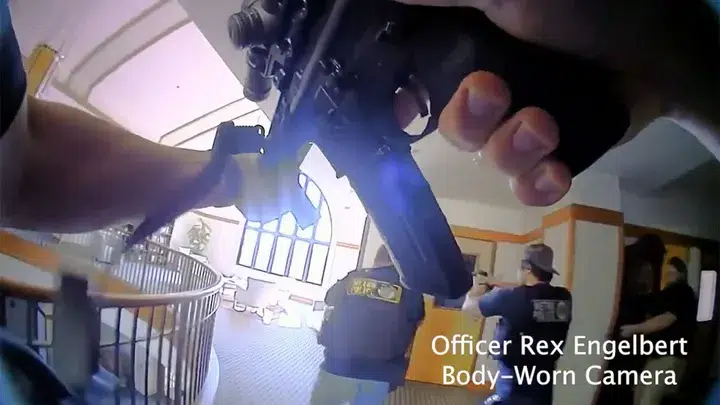 The carnage concludes with Metro Nashville Police Officers Engelbert and Michael Collazo opening fire on Hale on the second floor of the school.
Engelbert, who was recently recognized by the Metro Nashville Police Department for "precision policing," is the first to arrive.
He comes across the assailant near a big window, from which Chief John Drake claims Hale was shooting police outside the structure.
Hale falls after he shoots four bullets.
Collazo shoots again as officers surround the room.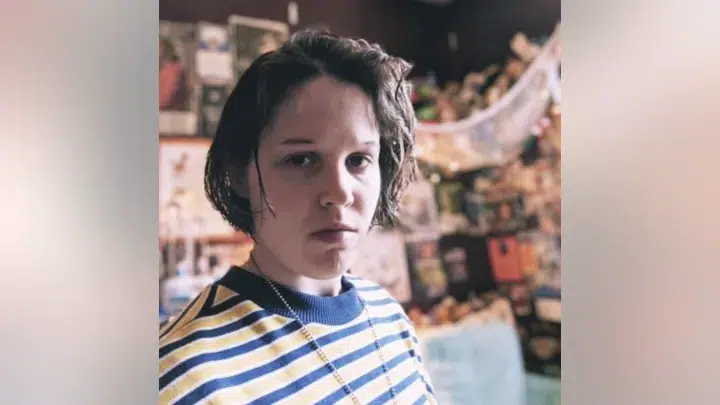 "Come to a halt! Put your feet down!"Police order: "Remove your hand from the pistol!"
Collazo grabs a radio while wearing his own bodycam.
"Suspect down," he says, standing over Hale, who is slumped and motionless near shattered glass.
Three children, all aged nine, and three adults were killed in the attack.
Hallie Scruggs, whose father is the school's church minister, Evelyn Dieckhaus, and William Kinney have been named as the fatalities.
Police named the adult fatalities as 60-year-old Head of School Katherine Koonce, who perished after facing Hale in the corridor, insiders told Fox News Digital; replacement teacher Cynthia Peak, 61; and Hill, also 61.