Convicted murderer Alex Murdaugh has asked a court for more time to reply to a bombshell lawsuit accusing him of stealing millions from the family of his late maid Gloria Satterfield, alleging that his prison circumstances are making things difficult.
According to court records acquired by RadarOnline.com, Murdaugh's lawyer has asked that Alex be granted until May 1 to reply to the insurance firm Nautilus's case.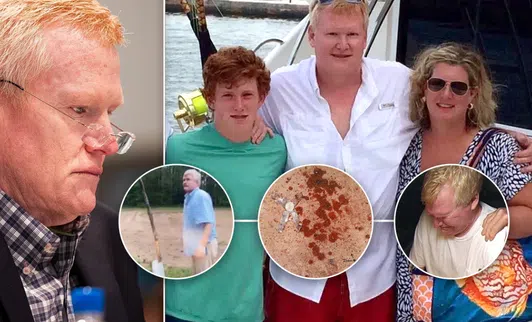 Murdaugh, according to his lawyer, was transferred from a facility in Columbia, South Carolina, to a restricted housing unit inside the South Carolina Department of Corrections, "at a prison that cannot be publicly identified because he has been identified as requiring Statewide Protective Custody."
RELATED: Alex Murdaugh's hidden jail location has been disclosed
Murdaugh's lawyer said that his client "intends to participate fully in this litigation to the extent his carceral circumstances allow." However, his recent deployment to a special Restrictive Housing Unit causes logistical problems that prevent him from doing so."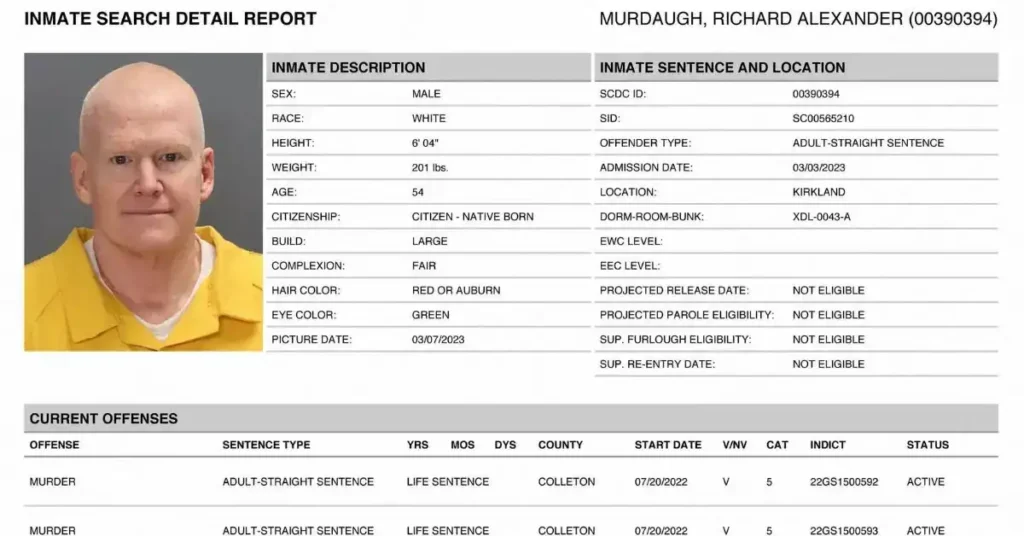 In terms of papers, Murdaugh said that he had none to present and would be unable to be deposed within the next 30 days.
The civil action was placed on hold while Alex faced the criminal trial charging him of killing his wife Maggie and youngest son Paul, as RadarOnline.com first revealed. The former influential attorney was found guilty by a jury. Alex received a life sentence in jail.
The stay on the civil litigation has now expired, and Alex must participate or risk a judgment.
RELATED: Alex Murdaugh flooded with gushing love letters in prison: "I think about you every day" ( Full Messages List)
In 2022, Nautilus filed a lawsuit against Alex, his lawyer Cory Fleming, and the South Carolina law firm Moss & Kuhn.
According to the insurance firm, Alex was paid millions of dollars under a policy after his maid collapsed at his home on February 2, 2018. She died a few weeks later.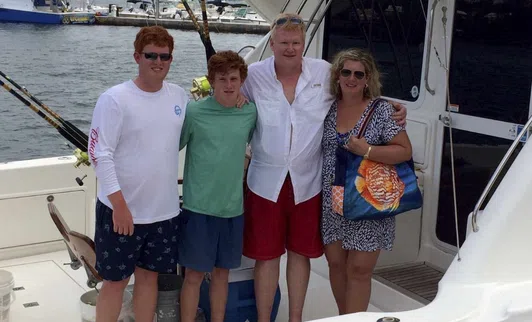 RELATED: Everything You Need To Know About The Alex Murdaugh Murders Story
According to Nautilus, Alex filed a claim under his insurance, stating that his housekeeper's family was initiating allegations against him. The insurance company said that they paid to settle these claims, but it was subsequently discovered that Alex had colluded with the housekeeper's family.
Alex reportedly directed the family to sue him in order for him to collect on the insurance.
RELATED: A motion hearing has been scheduled for the litigation involving Alex Murdaugh's old law firm
According to Nautilus, Alex had a legal buddy defend Satterfield's family. According to the insurance company, "Murdaugh was not a bona fide insured seeking coverage, but rather was coordinating the handling of the claim with Fleming—including sending correspondence related to the case on Murdaugh's firm's letterhead and preparing and delivering disbursement sheets—such that Fleming and Murdaugh were effectively co-counsel."
Alex was accused of threatening to sue the insurance company if it did not pay out. Nautilus paid the payment, but it was later discovered that Alex and the other defendants never handed the money to the housekeeper's family.
"That no effort was made by Westendorf, Palmetto, Fleming, or MKF to ensure that the funds intended for the Satterfield family were received by the Satterfield family, thereby violating their obligations regarding escrow funds and their disbursement," according to the claim.
Alex and his associates are accused of stealing more than $4 million from Satterfield's family. Satterfield's son says Alex took a $3.8 million insurance payment and a $500k payout.
The investigation is still underway.