HAMPTON COUNTY, S.C.- Convicted murderer Alex Murdaugh and his former legal firm are attempting to dismiss a lawsuit accusing them of stealing settlement monies.
Murdaugh, who has been implicated in many cases relating to suspected financial crimes, and his previous legal firm are accused of failing to pay settlement payments to their former client, Manuel Santiz-Cristiani.
Santiz-Cristiani was a passenger in an automobile accident in Colleton County on November 4, 2008. The automobile he was driving toppled when the tread on the right rear tire split.
RELATED: Everything You Need To Know About The Alex Murdaugh Murders Story
He sued the driver, the tire manufacturer, and the automobile manufacturer, and Santiz-Cristiani was represented by the legal firm Peters, Murdaugh, Parker, Eltzroth & Detrick.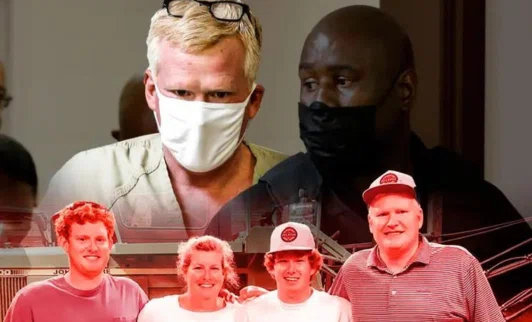 A few years later, PMPED reached an agreement with Ford Motor Company and Michelin North America, Inc. Santiz-Cristiani says he has no idea how much money he earned in the settlement and has never received it.
Santiz-Cristiani further claims that part of the money was diverted to Palmetto State Bank-owned banks rather than to him.
Recommended: Murdaugh Murders: Following in the Footsteps of a Desperate Man(Alex Murdaugh)
Santiz-Cristiani is suing for all settlement payments linked to the product liability dispute with Ford and Michelin, as well as punitive and real damages, according to the complaint. The case also includes Ronnie Crosby, William Barnes, III, Russell Laffitte, and Palmetto State Bank in addition to PMPED.
Related: 'Murdaugh Murders': Buster Murdaugh was accused of allegedly killing classmate and rumored boyfriend Stephen Smith in 2015
In October 2022, the complaint was filed in the Fourteenth Judicial Circuit. In this instance, a jury trial has been requested, and the motion hearing is scheduled for Monday at 2 p.m.
Murdaugh was convicted in early March of murdering his wife and youngest son.
He is now in the statewide protective custody section of a maximum security prison in South Carolina. He was given two life sentences.