Tampa Bay Buccaneers Tom Brady makes a history record by winning a first-ever regular season game on this NFL week 10 Sunday match which is held in Germany, Munich Stadium.
In this week 10 match Buccaneers Vs Seahawks, where Tampa Bay player Devin White's father died, but with Tom Brady, he and the team played this game against the Seattle Seahawks, And the team achieved success.
However, the team not only achieved success but also made history in the world of an NFL regular season game.
Talking about Tom Brady, he is often making such a long history and illusionary career in his NFL career with the Tampa Bay Buccaneers teams.
And in the world, there are so many fans of the BradySo that they are wearing Tampa Bay Buccaneers Tom Brady jerseys, shirts, and wallpapers.
Brady's Tampa Bay Buccaneers defeated the Seattle Seahawks 21-16 at Germany's Allianz Arena stadium in the NFL's first regular season game in the country.
With the win, Brady became the first quarterback player who is winning an NFL game. Except for the United States also he is the only quarterback player in three different countries who take this achievement.
Before this match Tom Brady won all three international games he played in as a New England Patriot player, which is two in London and one in Mexico City. And now he added Germany to his list as the NFL's most decorated player adding another award to his growing collection.
"Brady described the atmosphere in the Allianz Arena, home of German football giants Bayern Munich, as "pretty electric" following the victory."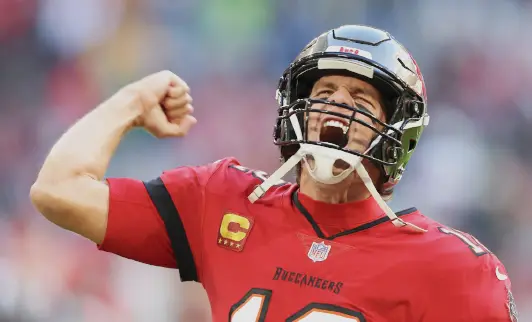 ---
Tampa Bay Buccaneers Tom Brady Interview
Here you can see the Very papular and history maker Tom Brady interviews after the match finishing
---
And here is another Interview of Tom Brady after the week 8 match finish.
---