Green Bay Packers' best wide receiver player Randall Cobb has a lot of chances to play in the next game with the Tennessee Titans teams which is held on a Thursday Night.
Due to ankle injuries, Randall Cobb has missout 4 matches. He was injured at the end of the game when he was playing against the New York Jets team. He was out in the game and hospitalized.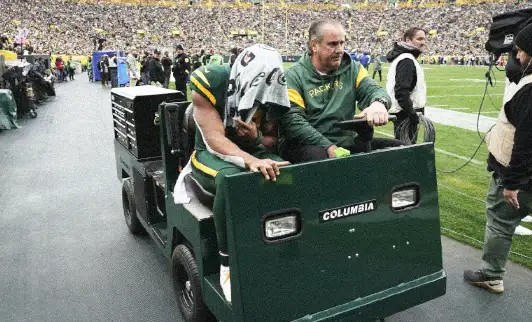 ---
According to the hospital report, he got a high-ankle sprain, so the doctor give him the suggestion not to play until he is recover. So He was not a participant from week 6 to week 10.
But now Cobb is out of injuries the Green Bay Packers are announced and told that he will be back on week 11 against the Tennessee Titans.
But Randall Cobb's statement is different, he told that he won't play if he is not sure that he is ready to play. And Despite the challenges of being on injured reserve for only a week, the veteran is close to 100 percent and willing to contribute immediately.
According to NFL.com Randall Cobb is a key weapon of the Green Bay Packers, so they reserved Cobb had emerged key weapon. Now the time is coming to activate that weapon again the Titans.
That weapon word is fitted for Cobb because Cobb was a good player for the Packer's teams. You can see here the past 6 matches' score activities. Cobb caught 18 passes for 257 yards on the last 6 miles of 2022.
The Green Bay Packers vs Tennessee Titans are scheduled for a 7:15 p.m. CT kickoff from Lambeau Field on Thursday night.
Let us see what will the packers vs Titans' prediction.