MOSCOW, Idaho — Department Moscow Police caption has shared a video which includes that they have found a pattern in the investigation of the 4 University of Idaho students. And he also told that this pattern is conder based on the 22,000 white cars Hyundai Elantras shorted list.
2 days before that they announced they found a piece of video evidence that had a white car's clue which they have looking at before in the early investigation when they seized 5 cars from the crime scene.
Almost 1 month has gone by since the murder of 20-year-old Ethan Chapin, from Conway, Washington; 21-year-old Madison Mogen, from Coeur d'Alene; 20-year-old Xana Kernodle, from Post Falls, and 21-year-old Kaylee Goncalves, all of 4 are found in the near the University of Idaho campus.
According to the Thursday, video post captain Roger Lanier told that these patterns within the investigation led to pleading with the public for information on a 2011-2013 white Hyundai Elantra with an unidentified license plate.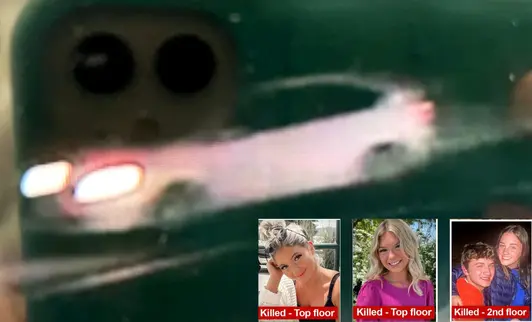 ---
Idaho police want to talk with this white car driver, why that is is spotted at the nearest gas station as well as the near the crime sense on 13 Nov.
Police have amongst research 22,000 Hyundai Elantras that matched their search criteria and are still being examined.
The Moscow police caption told that they have investigated multiple businesses where a white car is spotted, and also say "We weren't trying to pigeonhole our investigation by saying that the suspect lives in the area. We were trying to cover all our bases,"
There is still no suspect who has been arrested by the Moscow police until today.
Apart from this, no other information has been made publicly available, by the Moscow department police.