Officials reported three children and three adults were slain in a mass shooting at Covenant School in Nashville's Green Hills area on Monday morning. 
Authorities identified the suspect as 28-year-old Audrey Hale of Nashville, who was fatally shot by police. According to authorities, the gunman was equipped with "at least" two assault weapons and a pistol.
According to Nashville Police Chief John Drake, early investigations suggest that the gunman was formerly a student at the institution. He had no idea when the gunman may have arrived.
According to the school's website, Covenant is a private Christian school created in 2001 with 33 instructors and up to 210 pupils ranging from preschool to sixth grade.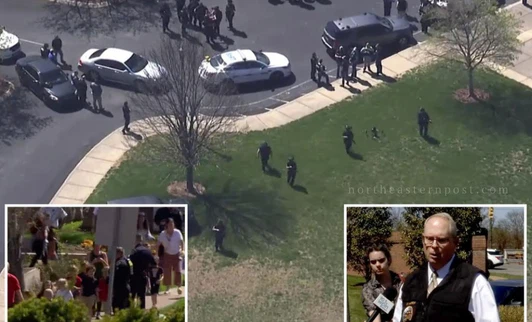 At a press conference, Nashville Police Chief John Drake said that the shooting was a targeted act. Drake said that authorities recovered "a manifesto" as well as planning documents.
"We've also discovered detailed maps of the school, including surveillance, entry points, and so on," Drake stated. "We know and believe that they gained entry by shooting through one of the doors, which is how they got into the school."
The police reaction
The gunman entered Covenant School via a side entrance and moved from the first to second floors, "firing multiple shots," according to Metropolitan Nashville Police Department spokesperson Don Aaron.
Responding cops noticed the gunman shooting on the second floor and "engaged" her, according to Aaron. Two of the five responding police officers fired and killed the gunman, he said.