John Marvin Murdaugh, Alex Murdaugh's younger brother, sadly told jurors how he took it upon himself to clean up the remnants of his nephew's corpse at the murder site, calling it "the hardest thing" he had ever done.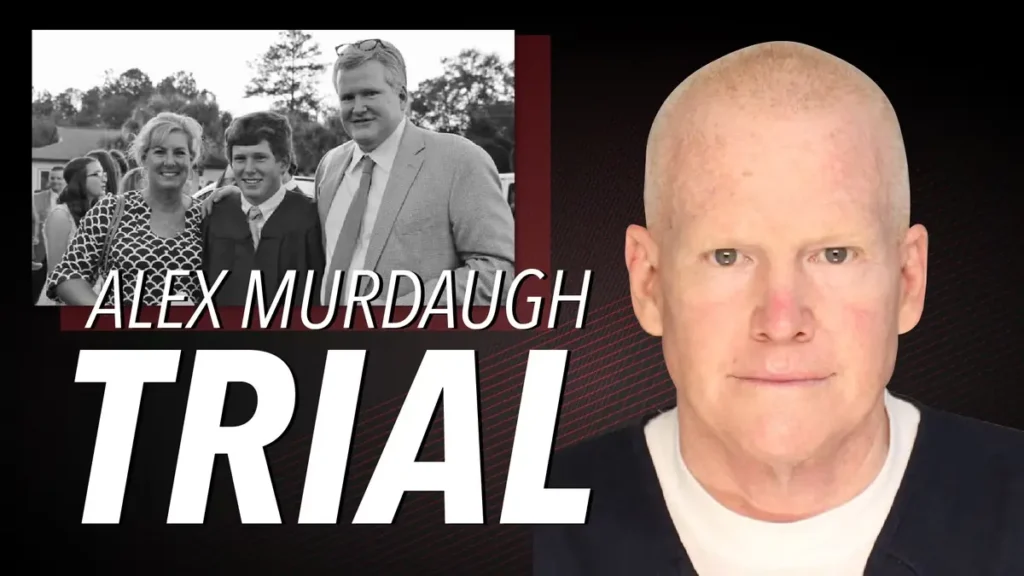 'I saw blood, brains, skull fragments, and tissue,' he said "He testified in Colleton County Court on Monday. "And when I say brains, I may be referring to tissue. I'm not sure what I saw, but it was terrifying.
John Marvin testified as the defense team's last witness before resting its case in his brother's double-murder trial.
Alex Murdaugh, 54, is charged with two counts of murder and two weapons offenses in the shooting deaths of his wife Maggie Murdaugh, 52, and son Paul Murdaugh, 22, on June 7, 2021, on the grounds of their hunting lodge.
Only hours after the heinous murders, John Marvin said that detectives had cleared the crime scene after gathering evidence from the locations where Maggie and Paul were shot, including the little feed room at the end of the dog kennel building where Paul Murdaugh was slain.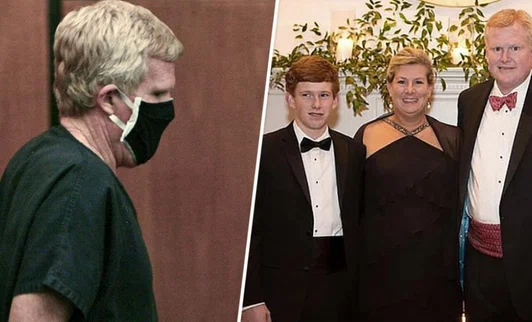 Maggie Murdaugh's corpse was discovered in the grass approximately 30 feet from Paul Murdaugh's body.
On the morning of the killings, John Marvin testified that he was at the main home with other individuals but went to the dog kennels to witness "what had gone on and just sort of take it in."
He claimed to have obtained authorization to attend the site from a law enforcement buddy.
He visited the location where Maggie Murdaugh's corpse was discovered, which was covered in mud and "basically nothing to do," he added.
He was astonished when he arrived at the feed room, which he described as "not cleaned up" and coated with blood, skull, and brain parts.
He said he cleaned up the bones in remembrance of his nephew.
"It seemed like it was the correct thing to do," he added, sobbing. "I felt like I owed him something, so I just began cleaning, and I swear to you, no mother, father, aunt, or uncle should ever have to watch or do what I did that day. It's the most difficult thing I've ever gone through."
While doing the unspeakable, he also pledged to discover his nephew's murderer.
"I told Paul I loved him and promised him I'd find out who did this," he said in court.
When questioned by defense counsel Jim Griffin whether he had discovered the murderer, he said, "I have not."
In response to a question regarding his brother's connections with Maggie Murdaugh and their two boys, Paul and Buster Murdaugh, he said, "I'm sure all marriages have hitches here and there, but I can assure you it was a wonderful marriage.
"Alex wanted to do everything the lads were doing."
Maggie Murdaugh's Disappeared Phone: Alex Murdaugh Family Murder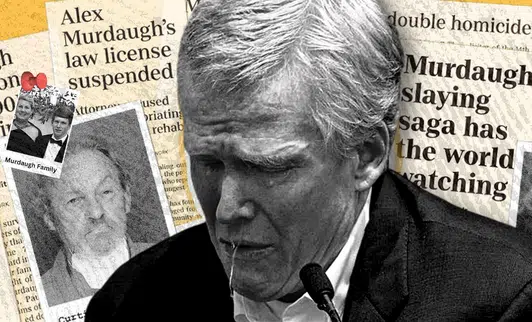 John Marvin also testified that he assisted in the recovery of Maggie Murdaugh's phone after learning it had gone missing after she was shot and died.
"It was brought to my notice that Maggie's phone was missing and that police enforcement had not discovered it," he stated.
When he used the "Find My iPhone" app on Buster Murdaugh's phone, he said, "it pings Maggie's phone right out front of the property."
He said he went to the property's shed and informed police authorities that he had found the phone and that they could go retrieve it.
But he was informed, "No need," since police officers on the site had equipment that would be used to locate the phone later that day.
It confused John Marvin since the phone was "just out here."
"It just blows my mind that I'm sitting here telling them where Maggie's phone is and they won't take the effort to go with me… to locate it," he added.
He then addressed Duffie Stone, the 14th Circuit Solicitor at the time, who advised them to go grab it before the battery died, which they did, according to his testimony.
Jurors also heard from blood-spatter expert Tim Palmbach, who said that he believes Maggie and Paul Murdaugh were shot and murdered by more than one shooter.
Griffin also questioned whether he felt the killings were done by two persons.
"In my perspective, the totality of the information points to a two-shooter scenario," he stated.
Judge Clifton Newman also allowed the defense team's request to enable jurors to examine the murder site in Moselle on Monday.
"We feel it would be good for the jury to see Moselle, both the kennels and the home, simply to gain some knowledge of the spatial linkages," Dick Harpootlian, Alex Murdaugh's second defense counsel, told the court.
The trial has entered its sixth week. The prosecution said that it will conclude its case on Tuesday afternoon after at least four rebuttal witnesses testified.