NASHVILLE, Tenn. Officials said 28-year-old Nashville adults fatally shot three children and three adults at a private Christian elementary school on Monday, leaving behind notes and comprehensive maps of the facility and its security systems.
The assailant opened fire just after 10 a.m. inside the Covenant School, in the affluent Green Hills neighborhood, where children in preschool through sixth grade had just begun their final full week of classes before Easter break.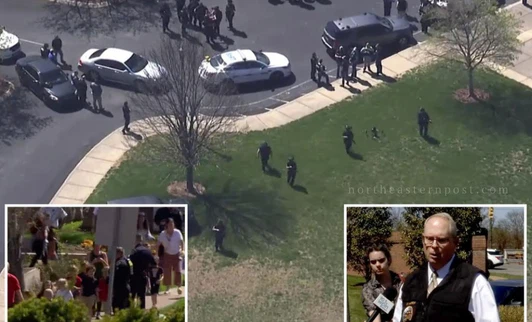 According to John Drake, the chief of the Metropolitan Nashville Police Department, the shooter, Audrey E. Hale, entered the building by firing through a side door, armed with two assault-style weapons and a handgun, and went to the second floor, firing shots before being killed by police. According to Chief Drake, the attacker was "once a student" at the school.
In the early aftermath of the incident, there was some doubt over the assailant's gender identification. Chief Drake identified the shooter as Audrey Hale, who identified as transgender.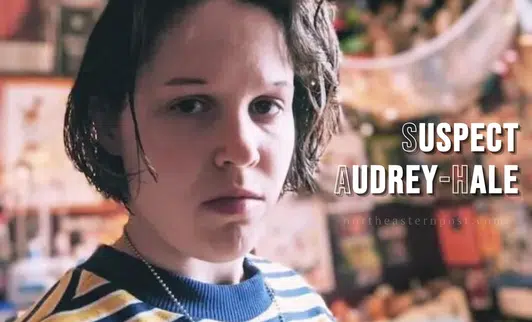 Officials referred to the gunman as "she" and "her," however the shooter seemed to identify as male in recent months, according to a social media post and a LinkedIn page.
The six victims were identified as Evelyn Dieckhaus, Hallie Scruggs, and William Kinney, all nine years old, and the adults as Cynthia Peak, 61, a substitute teacher; Mike Hill, 61, a janitor; and Katherine Koonce, 60.
According to the school's website, Dr. Koonce was the principal. According to a biography provided online by his previous church in Dallas, Hallie Scruggs was the daughter of Chad Scruggs, the pastor of Covenant Presbyterian Church. Covenant Presbyterian Church is linked to the elementary school.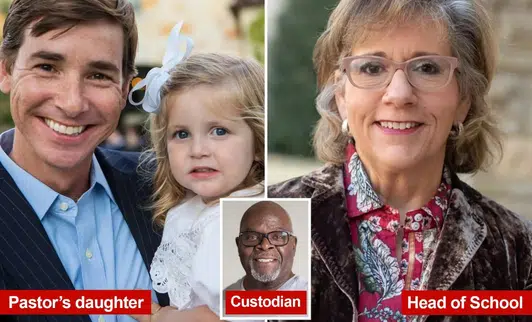 Chief Drake said it was too early to speculate on a probable reason for the shooting, but he did clarify that it was a targeted strike. Chief Drake said that officials were studying writings and had made contact with the shooter's father.
"We had a map drawn out of how this was all going to happen," he said. "Right now, there's a theory that we may be able to discuss later, but it's not confirmed, so we'll put that out as soon as we can."
The shooting rocked Green Hills, a rich enclave a few miles south of downtown Nashville, where the modest school and stone church sits atop a hill in a private area packed with beautiful houses and lush landscaping.
The Covenant School, founded in 2001 as a ministry of the Covenant Presbyterian Church, touts itself as "intentionally small," with around 200 students and an 8-to-1 teacher-to-student ratio, according to its website. Tuition is around $16,000 per year.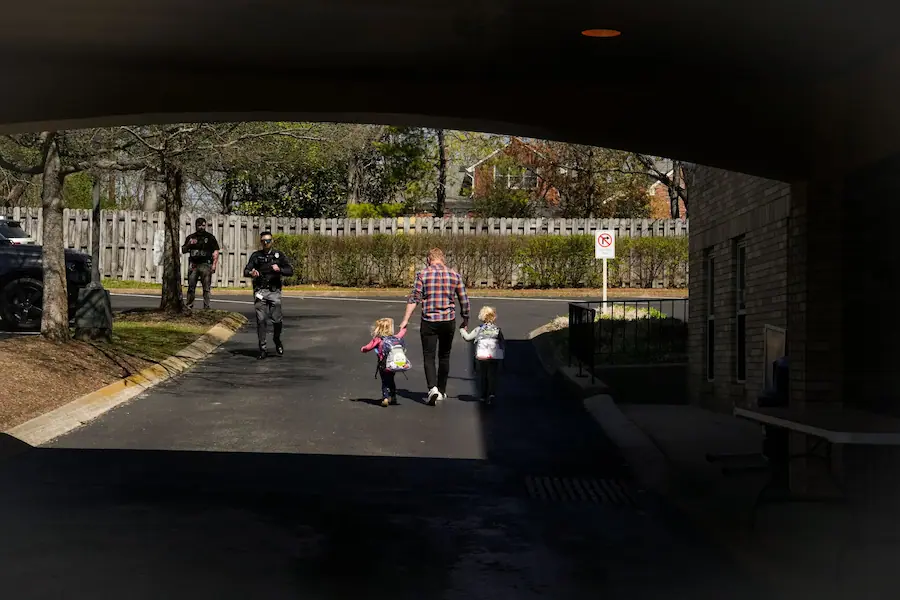 On Monday, sirens and the buzz of helicopters disturbed the stillness of a lovely spring morning, luring neighbors out of their houses to await news about the shooting or reassurance that their children at nearby schools had been freed from lockdown.
A few ladies, gasping and shaking their heads, gathered around a webcast of the press conference.
"It's terrifying seeing parents running up the hill," said Lisa DeBusk, 43, of Green Hills. She expressed interest in bringing her daughter to Covenant, describing it as "the sweetest, most wonderful place."
"We're all resilient," she continued, "but we shouldn't have to be in this." "I could never have predicted this."
When officers got to the school at 10:13 a.m., they heard gunshots on the second level, according to Don Aaron, a police spokesperson.
Officers arrived and saw the offender firing, and two officers fired fire, killing the perpetrator at 10:27 a.m. in a "lobby-type area" on the second level, according to Mr. Aaron. He said that the school is not guarded by a police officer.
According to Kendra Loney, a spokesman for the Nashville Fire Department, pupils, and employees were taken out of the building after the incident, and a total of 108 individuals were evacuated to the adjacent Woodmont Baptist Church.
The students, dressed in red and black polo shirts, plaid skirts, and khaki shorts and slacks, clasped hands as they marched from the buses into a conference-style room inside the church, accompanied by police. Parents waited elsewhere in the building to find out whether their children were safe.
Metro Nashville School Board Chair Rachael Anne Elrod said she was in "the worst waiting room you can imagine" as authorities worked to reunite children with their parents.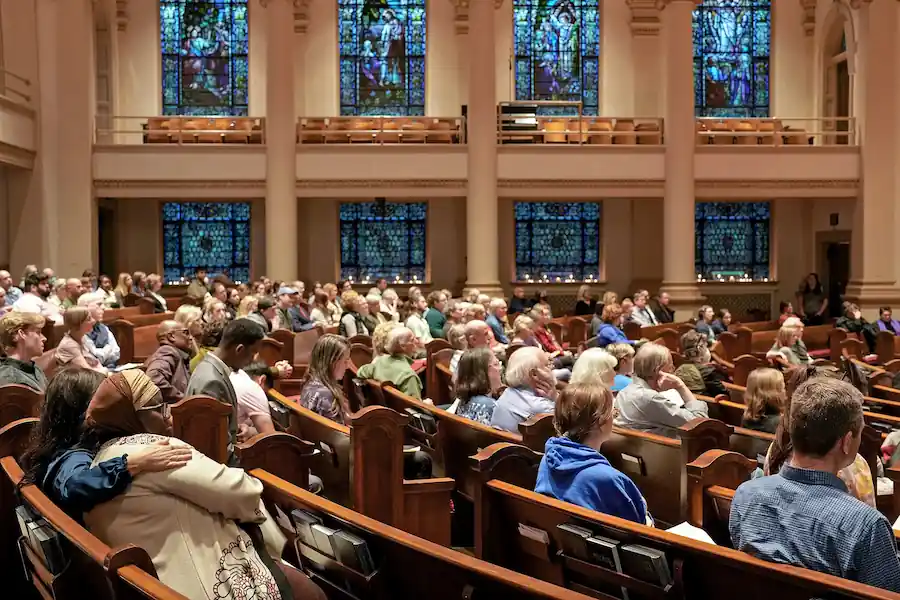 Some were questioning how to go through the remainder of the day after such a horrible morning, she claimed.
"They're mostly figuring out how they're going to talk to their children about this going forward," Ms. Elrod said.
"What should be the next best step?" So, what should they do now? Should we take them out for ice cream? Should I take them to the playground? Do we inquire as to what they witnessed? Do we not question them about what they witnessed? Do we plan on bringing them to school tomorrow? "Will there be school tomorrow?"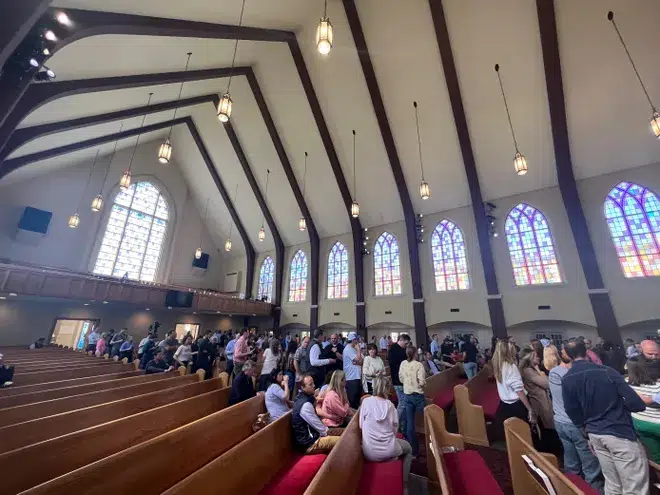 Rachel Dibble, whose children attend a different Nashville private school, had also paid visits to Covenant families, some of whom she knew via youth sports.
School shootings must come to an end, according to Ms. Dibble. "I want a politician to sit in a church with families and 250 kids downstairs who are white as a sheet and trembling, gray, yellow, green, and blue from shock."
"They started this morning, they had their cute little uniforms on, they probably had some Froot Loops," she said about the youngsters. Their whole lives have altered today."
There is no agreement on what defines a mass shooting; various parties define it differently based on the circumstances.
However, the Gun Violence Archive, a non-profit research organization that analyzes gun violence using police reports, press coverage, and other public sources, defines a mass shooting as one that kills or injures at least four people.
The archive has tallied 130 mass shootings in the United States in 2023 as of late March.
President Biden urged Congress on Monday to pass gun-control legislation, calling the Nashville massacre "sick" and "a family's worst nightmare." He has regularly advocated for such a ban on assault weapons, most recently on a visit to Monterey Park, Calif., where a shooter massacred 11 people at a dance class in January.
"It's about time we started making some progress," Mr. Biden added.
Despite the fact that school shootings are becoming more common, the incident at Covenant was uncommon.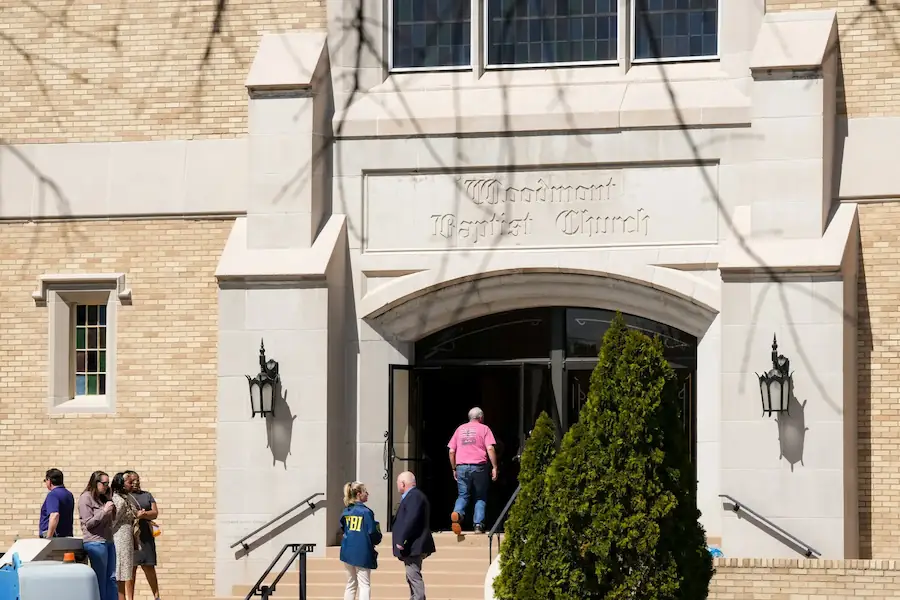 Many of the most high-profile school shootings in recent years have occurred at public schools, in part because there are almost 100,000 public schools in the United States, compared to around 30,000 private schools.
Elementary school shootings are likewise unusual, accounting for fewer than 20% of all cases of gun violence on school premises, according to the K-12 School Shooting Database.
The majority of gun violence events on school campuses, including active shooter instances, occur at high schools.
Melissa Trevathan, the proprietor of a counseling ministry, lamented the death of Dr. Koonce, whom she had met via her work with children, after spending time at Woodmont Baptist.
Ms. Trevathan, who had come to provide assistance with Pippa, a therapy dog in training, described Dr. Koonce as "very magnetic" and strong, recalling her enthusiasm for education, sense of humor, and love of adventure.
"She would go to any length to protect her children," Ms. Trevathan added.