According to a story, detectives reportedly found an ID connected to the Idaho killings while searching the home of suspect Bryan Kohberger.
In an off-campus home close to the University of Idaho, victims Xana Kernodle, Ethan Chapin, Madison Mogen, and Kaylee Goncalves were savagely stabbed to death last November.
After traveling across the nation in a vehicle seen close to the crime site, the suspect was apprehended at his family's Pennsylvania home six weeks after the killings.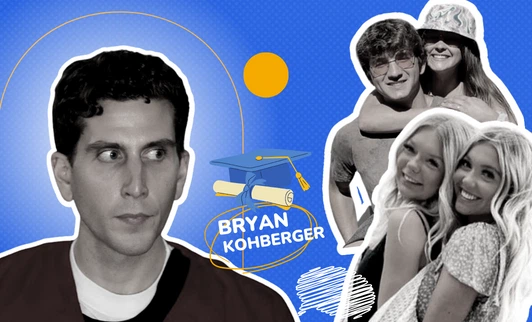 According to court records, DNA evidence found on a knife sheath left at the crime site helped police connect him to the location of the crime.
Police confiscated IDs from Mr. Kohberger's vehicle, according to a search warrant that was previously disclosed earlier this year, although it did not say to whom they belonged.
On Chris Cuomo's NewsNation program on Thursday night, the ID assertion was made.
"It's a significant event. Jennifer Coffindaffer, a former FBI agent, remarked on CUOMO, "That is a smoking license.
It's the same thing here as it was with the smoldering sheath that was discovered next to Maddie and had his DNA on the clasp. Why would he possess an ID connected to a resident of that house?
The 28-year-old Ph.D. candidate in criminology may be sentenced to death if found guilty when his case is finally tried.
Additionally, according to investigators, mobile phone data places Mr. Kohberger, who is accused of four first-degree murders and one count of felony burglary, close to the crime site after the murders on November 13th.
Police declined to corroborate the allegation to NewsMax, claiming a gag order in the case, despite never finding the murder weapon.
According to an unclear new story, Pennsylvania investigators are reportedly looking into Mr. Kohberger's possible participation in additional slayings.
According to NewsNation's citation of unnamed law enforcement sources on Wednesday, investigators are combing through unsolved case files to look for any possible connections to Mr. Kohberger.