The unexpected twists and turns led to convicted Alex Murdaugh's request for a retrial following claims of jury manipulation.
The so-called "trial of the century" in South Carolina, which resulted in Alex Murdaugh's conviction for murdering his wife and son at their remote hunting lodge in Colleton County, may get a retrial. Still, prosecutors tried to block that on Friday.
If a new trial is held, it will be partly due to suspected jury manipulation by Becky Hill, the court's deputy clerk.
According to a motion filed on September 5 by defense counsel seeking a new trial, her influence may have contributed to the hasty departure of one juror just before deliberations began in the case.
That is the one jury who supposedly felt Murdaugh was innocent.
The state responded to the defense's motion on Friday by calling it "procedurally defective" and stating that they had "significant factual disputes" with the defense's accusations, but did not elaborate.
However, prosecutors acknowledged in their answer that a hearing could be required to "properly resolve some of the serious claims" presented in the defense's request.
The South Carolina Court of Appeals will hear the case next.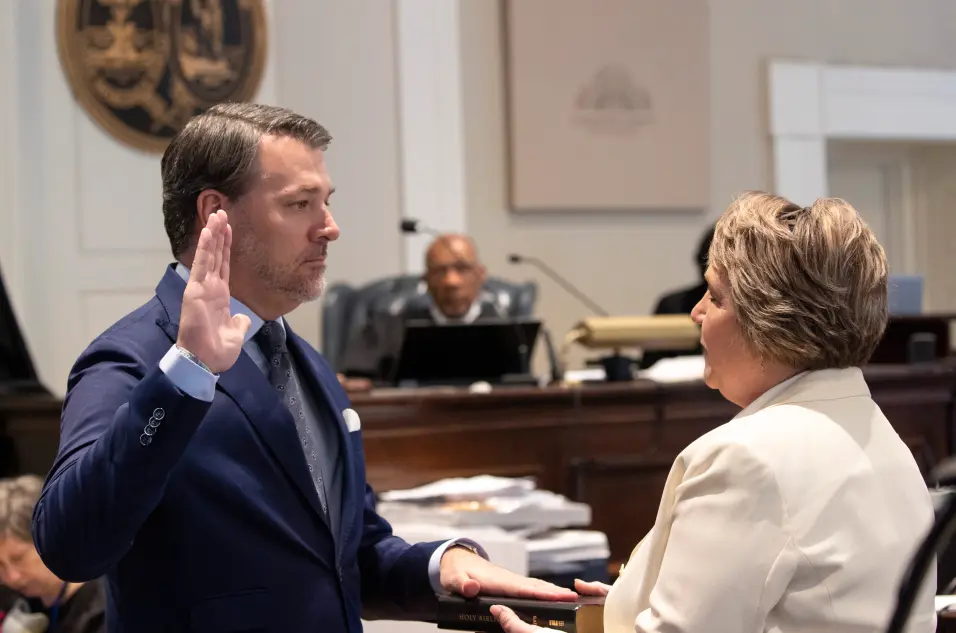 "If these allegations are true," Ben Gershman told The Washington Post, "it's astonishing and far more than just alarming."
He is a law professor at Pace University and a nationally renowned specialist on prosecutorial misconduct and jury manipulation. He was a prosecutor in the New York State Anti-Corruption Office.
"It's difficult to conceive that these types of relationships might occur. But perhaps it's just endemic in small-town America, and this was the clerk's method of inserting herself into a scenario to make her feel more important than she is."
Here's how the unexpected twists and turns played out:
Hill supposedly saw something on Facebook on February 24, 2023.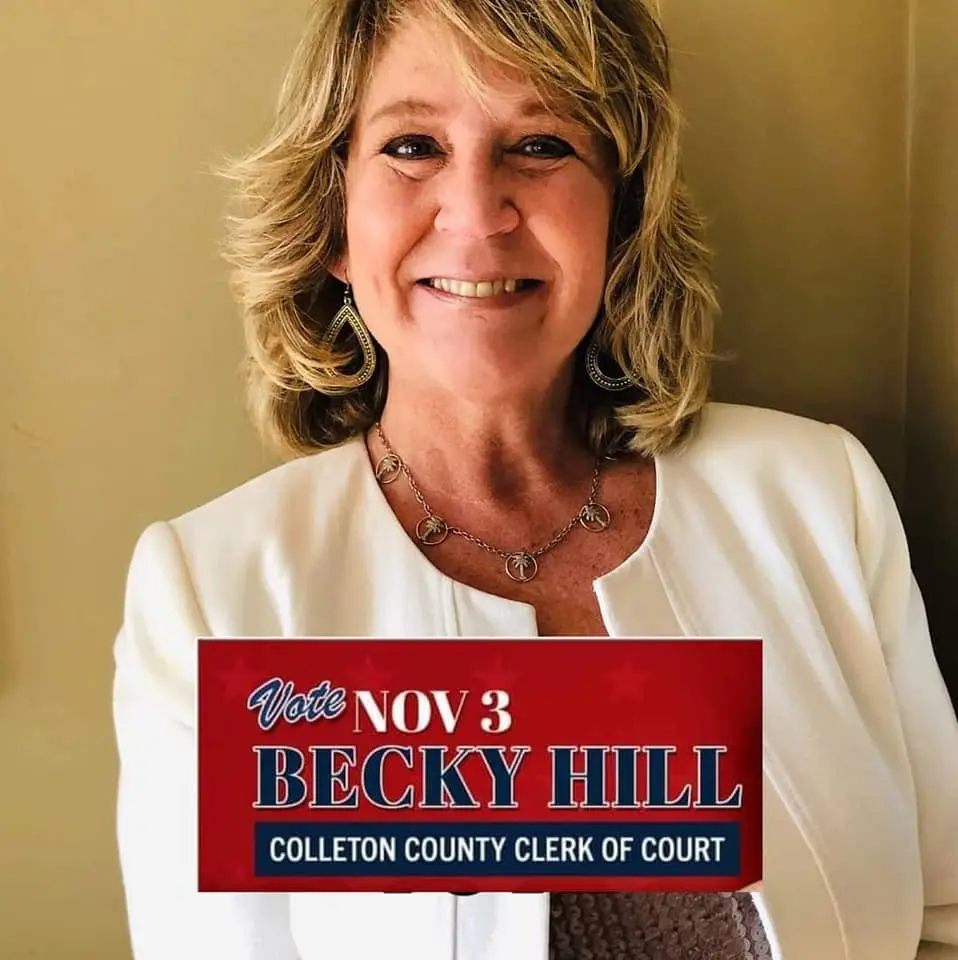 According to the complaint, on February 24, Hill saw a comment on a Facebook account devoted to Walterboro, SC gossip written by a guy named Timothy Stone accusing his ex-wife of getting drunk and discussing the case.
Hill supposedly thought this individual was the ex-husband of Juror 785, often known as the "Egg Lady Juror."
However, when pressed by presiding Judge Clifton B. Newman to provide the original post, Hill was unable to do so.
A Hill worker then claimed to have discovered another post by the same Timothy Stone, apologizing for what he had written.
This message was confusingly located on Stone's page rather than the Walterboro gossip site.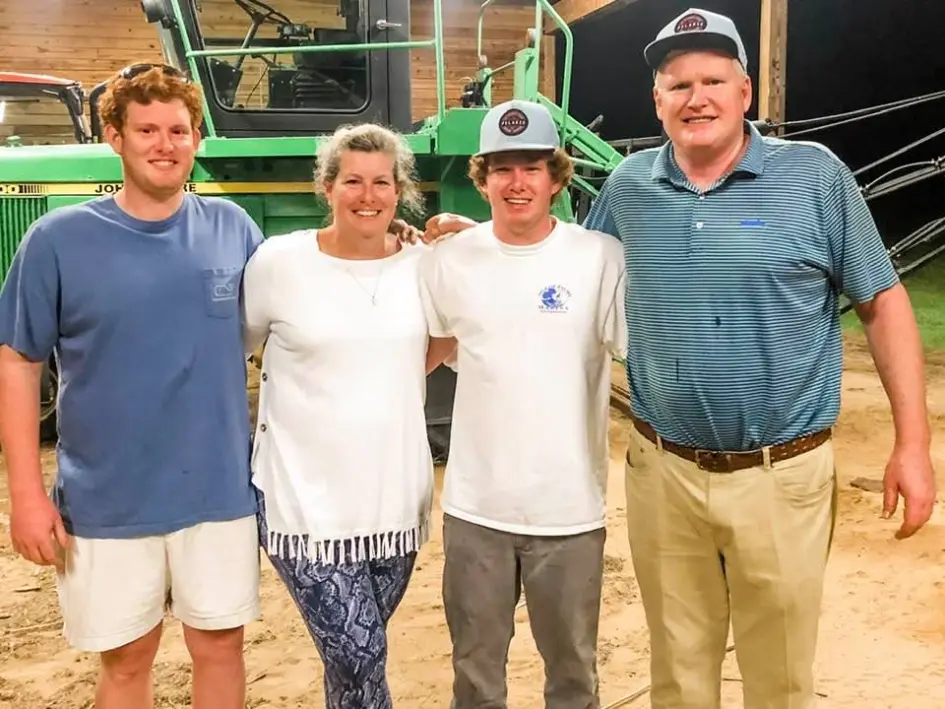 Murdaugh's attorneys allege Hill made up the tale, and the original post has yet to be shown to exist.
According to the most recent court filing, an "apology" post was purportedly made by Timothy Stone, a Georgia resident who claims to know nothing about the case.
27 FEBRUARY 2023: Hill receives a questionable email.
Meanwhile, Hill's office received an email on February 27 from a nearby Domino's Pizza employee reporting that a coworker claimed to have discussed the matter with their landlord — the Egg Lady Juror.
"Are we supposed to believe that this person from Domino's Pizza who heard it from a coworker waited a week to report it in an email, and then Becky saw this Facebook post on the 24th?" "It just seems so convenient," said a longtime observer of the case and the murder trial to The Washington Post.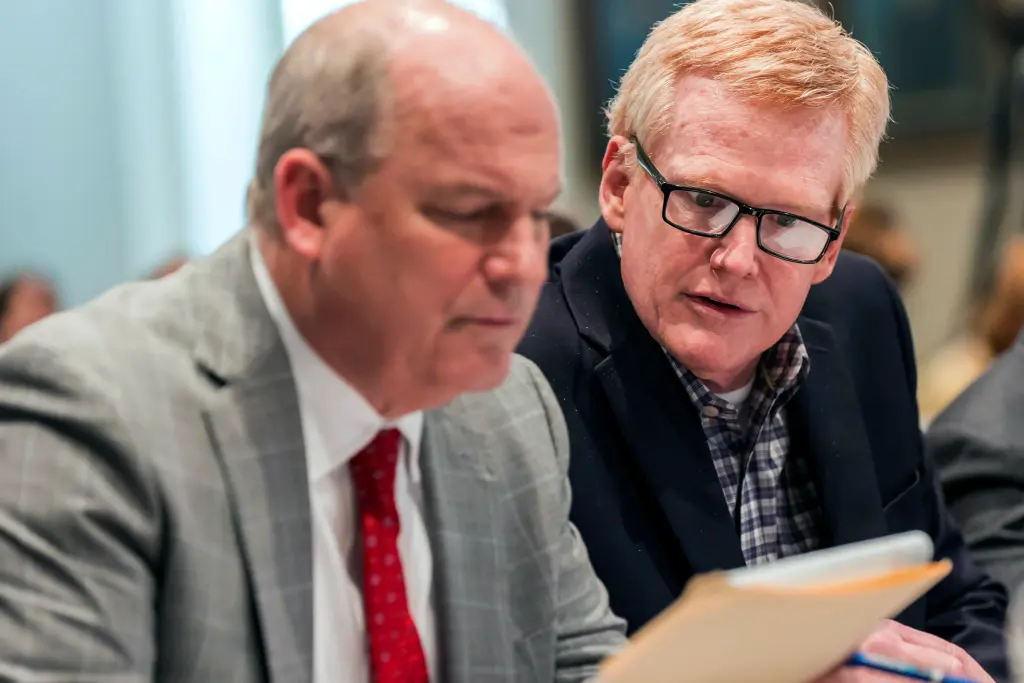 The tenants of The Egg Lady were questioned on February 28, 2023.
Judge Newman was made aware of Hill's report concerning the purported Facebook post as well as the tenant's email. According to the defense's affidavit, SLED (South Carolina Law Enforcement Division) agents went to the Egg Lady's tenants' house on February 28, hauled them out of bed, and interviewed them in separate police cars.
They signed an affidavit — which, according to the defense team's latest filing, they later recanted by saying they did not know what they were signing — and even Judge Newman said they had "waffled" about what the Egg Lady Juror had said when he questioned them in his chambers.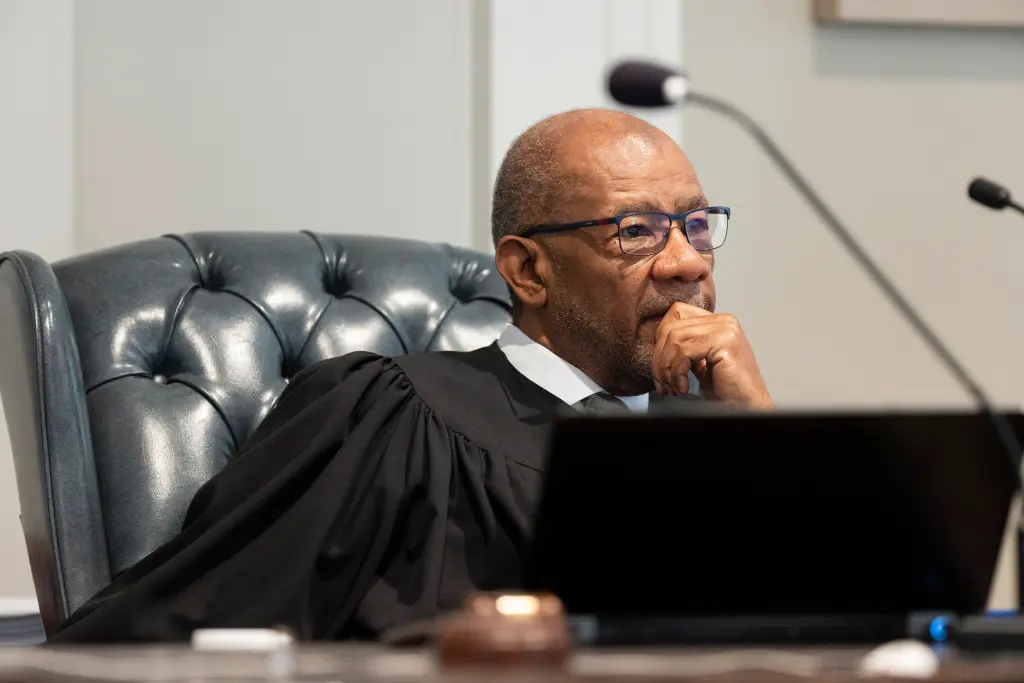 Jim Griffin, one of Murdaugh's lawyers, told The Post that the two tenants — one of whom works at Domino's — said the Egg Lady Juror had not given them any details about the murder case.
The Egg Lady said in her affidavit that Hill had told her that SLED agents had contacted her ex-husband Tim Stone — which was untrue.
According to the Egg Lady's statement, Hill told her that SLED investigators had called her ex-husband Tim Stone, which was false.
According to a court transcript, Newman also stated that he was aware that Hill had talked privately with the Egg Lady Juror.
"Oh boy. "I'm not thrilled that the clerk is interrogating a juror instead of coming to me and bringing it to me," Newman said.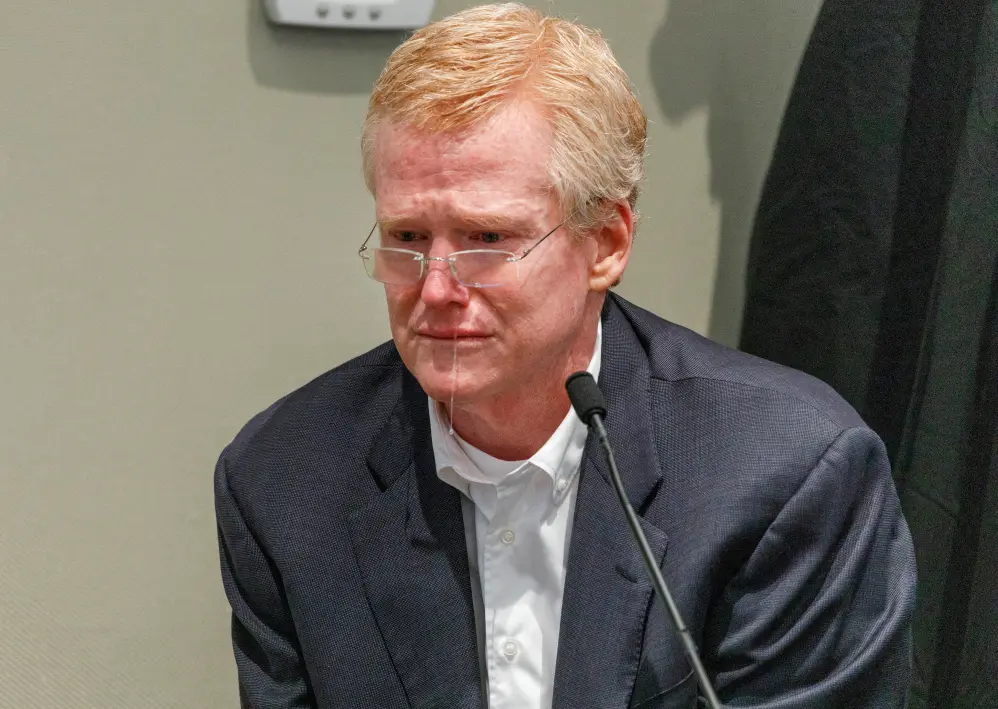 March 2, 2023: Murdaugh is found guilty by the Egg Lady Juror.
Juror 785 was removed just hours before the Murdaugh panel began quick deliberations on March 2 in support of a guilty result. (He was eventually sentenced to two life terms.)
The juror was dismissed after Judge Newman stated that the lady had discussed the matter with others outside the courtroom.
That statement, however, was swiftly overshadowed by her amusing comment to Newman when asked if she had left anything in the jury chamber.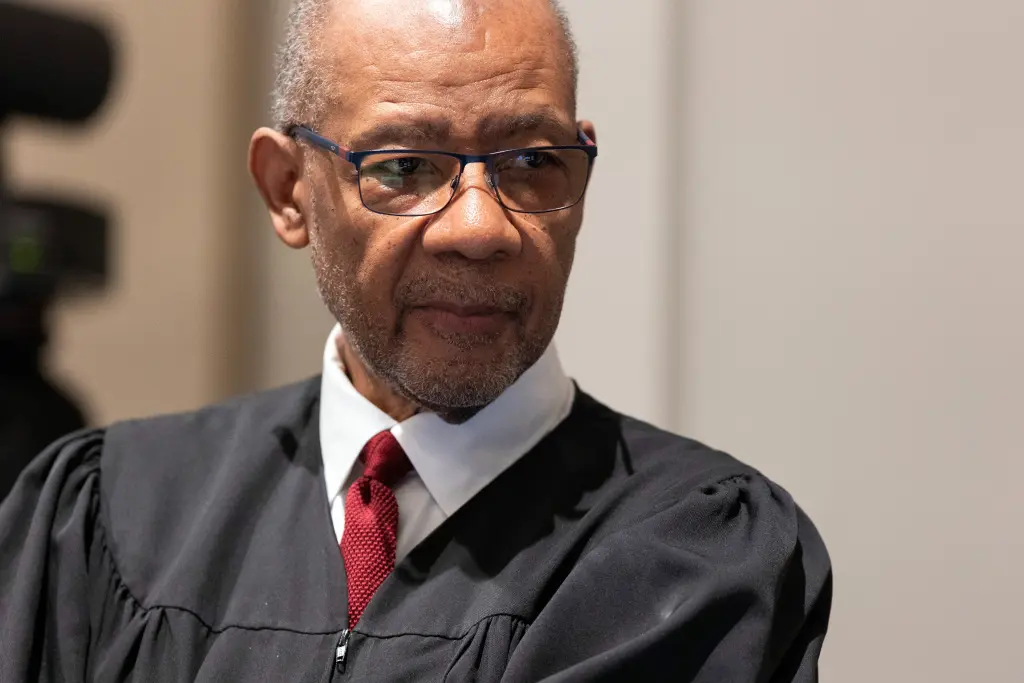 "A dozen eggs," she added, eliciting chuckles from the court.
The fact that the "Egg Lady Juror," as local media dubbed her, was thought by some members of both the prosecution and defense teams to be "iffy" on Murdaugh's guilt as early as two or three weeks into the trial, according to two sources close to the trial, was lost in the laughter.
"She was dug in," a person familiar with the proceedings told FITSNews, a South Carolina news website, in March. "She said he was 'not guilty,' and no one could persuade her otherwise."
"She would have hung the jury," a second insider told the publication.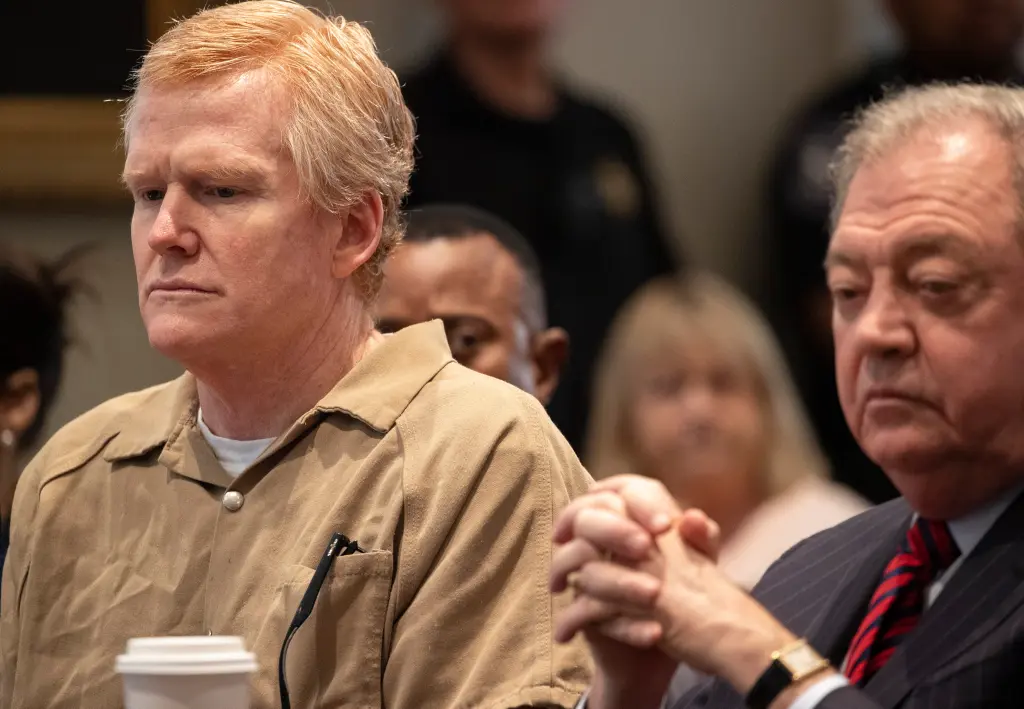 Murdaugh, 55, was found guilty in June 2021 of murdering his wife, Maggie, and their 22-year-old son, Paul, in the kennels of the family's large Moselle farm.
The "Egg Lady Juror" scandal revolves around 55-year-old Hill, who was so friendly with the media during the trial last winter that she presented reporters' business cards to jurors and celebrated a birthday with one of them.
Hill was too friendly with the jurors, according to Murdaugh's counsel.
They claim she swayed and coerced the jurors, and that she may have even lied to the judge.
Hill did not reply to The Washington Post's request for comment.
Hill's narrative was published in July 2023.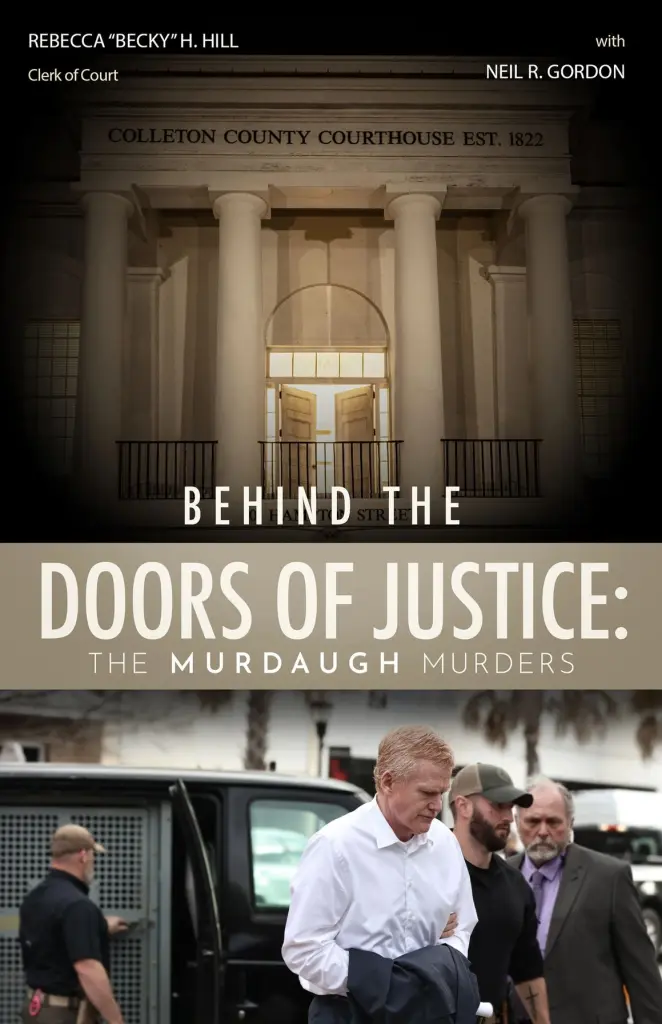 Hill was candid about her relationship with the media in her book, "Behind the Doors of Justice: The Murdaugh Murders," which was published in July.
She even used the word "we" when describing the "epiphany" she and others, including the jury, felt when visiting Moselle, Murdaugh's hunting lodge, after the trial.
She was seen with three jurors following the trial when they all traveled to New York to appear on NBC's "Today" show. Hill stated in her book that it was her first flight.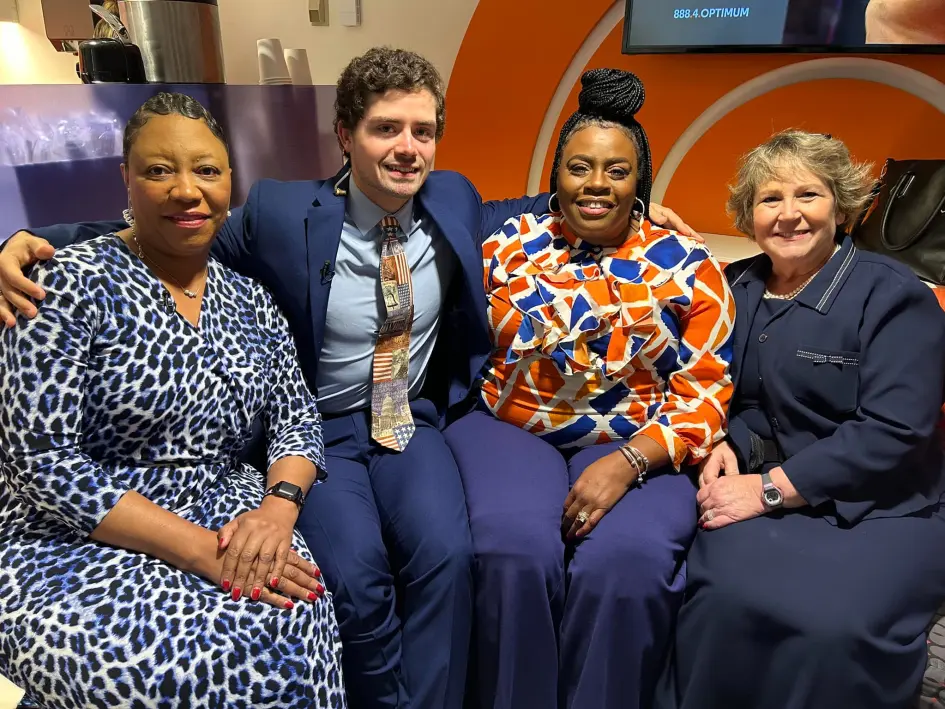 Hill's allegedly odd and inappropriate behavior was detailed in a 65-page affidavit submitted on September 5 by Murdaugh's attorneys, Dick Harpootlian and Griffin.
During the six-week double murder trial, Hill encouraged jurors "not to be misled" by the defense's evidence and "not to be fooled" by Murdaugh's emotional testimony, according to the complaint.
"Hill betrayed her oath of office for money and fame," according to the petition.
SEPTEMBER 5, 2023: Murdaugh's lawyers ask for a fresh trial.
"It appears that this juror was intentionally targeted to be removed from the case," Griffin told The Washington Post on Friday.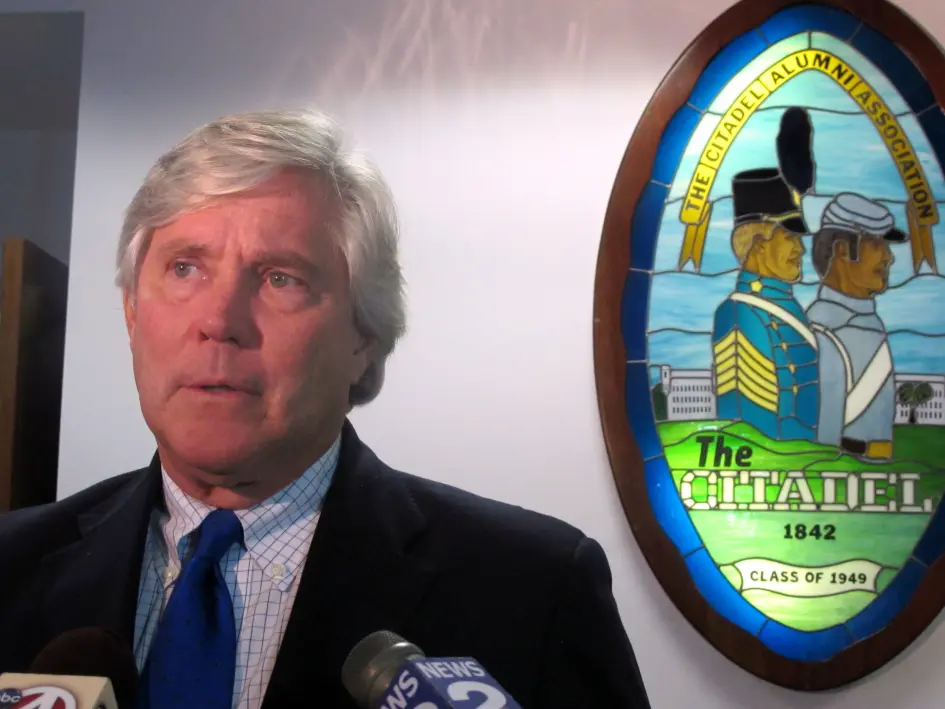 Attorney Eric Bland of Columbia, South Carolina, who now represents four jurors in the case, termed Murdaugh's team's affidavits "disgraceful."
He told The Washington Post on Friday that he expected "a significant number of jurors to say they were treated well and with respect, and that no one attempted to influence the verdict."
"You'll have nine or ten jurors who will say nothing happened," Bland said.
Murdaugh's counsel, Dick Harpootlian, disagreed.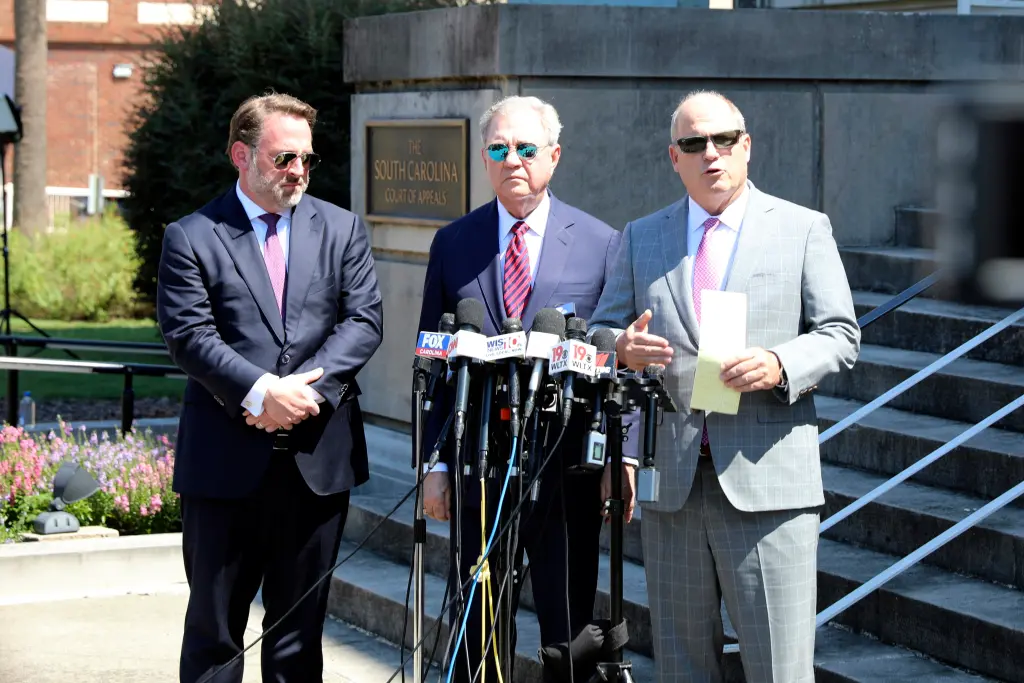 "At least four jurors have indicated that there were things said and done that we believe point to a new trial," Harpootlian told The Washington Post.
Joe McCulloch, the Columbia attorney who represented Connor Cook, one of the victims of a 2019 boat disaster involving Murdaugh's son Paul, now represents two jurors.
He did not name them, but one was dismissed from the jury and is thought to be the "Egg Lady Juror."
"There's no playbook for all of this," McCulloch told The Washington Post. "Even if they believe in their hearts that Alex is a murderer, they should want him to have a fair trial."
Griffin and the defense team are baffled as to why SLED agents went after the two renters but never looked into the peculiar case of the Facebook posts regarding "Timothy Stone."
"People have been defending her and saying this is just Dick and Jim making stuff up," a Murdaugh watcher told The Washington Post. "But put the jurors and attorneys aside for a moment. So much of this makes no sense.
There are several inquiries. Judge Newman seemed to have had no reason to doubt Becky, but upon closer examination, there were so many more questions and so few answers. But, more than anything else, Judge Newman's statement that he was concerned about Becky talking to the jury is the most damaging."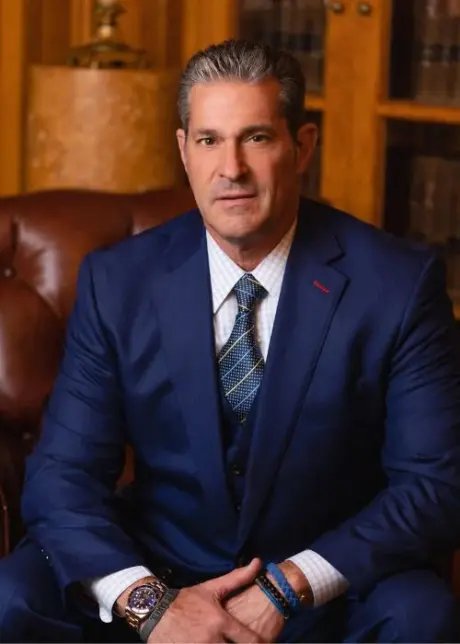 Murdaugh's defense team tracked down the Timothy Stone mentioned by Hill and obtained a fresh affidavit from him, which they intend to file soon.
Griffin said Stone, who resides in Jessup, Ga., indicated in the affidavit dated Sept. 5 that he was unfamiliar with the Murdaugh case and had never written on the Walterboro Facebook gossip group.
He said that his apologies post was about an in-law and had nothing to do with the Egg Lady Juror, whom he had never met.
SEPTEMBER 14, 2023: Murdaugh returns to court.
The state claimed Murdaugh murdered his wife and younger son to cover up several financial misdeeds during the high-profile trials.
Murdaugh came before Judge Newman in a separate case regarding his alleged theft of $3.5 million from the estate of Gloria Satterfield, a longtime family housekeeper who died in strange circumstances at the Murdaugh mansion in 2018.
In that matter, a trial date of November 27 has been set.