Hopefully, you've been able to pick your jaw up off the floor after binge-watching Netflix's newest true crime docuseries, Murdaugh Murders: A Southern Scandal, a tragic-yet-shocking tale of five deaths over a six-year period that can all be traced back to Alex Murdaugh's family, one of South Carolina's most well-known families.
Alex has been on trial in the Colleton County Courthouse in Walterboro, South Carolina since January 2023 for the double murder of his wife, Maggie, and youngest son, Paul. On June 7, 2021, they were shot to death on their 1700-acre property on Moselle Road in Islandton, South Carolina.
Alex Murdaugh's Defense Team Will Relax Monday After His Bombshell Confession On The Stand
Why would a seemingly loving father murder two of his children? Prosecutors in the murder trial believe Alex's motivation for murdering Maggie and Paul was "a desperate effort to portray himself as a victim and cover up his wrongdoing" because his financial misdeeds "were about to be revealed," according to The Post and Courier. (Alex is facing "dozens of counts for suspected financial offenses.")
Buster, Alex's eldest kid, was not slain with his mother and younger brother, and the Netflix docuseries does not explain where he was when his loved ones were murdered. However, Buster recently testified on his father's behalf during Alex's murder trial, revealing precisely where he was when he received the devastating news.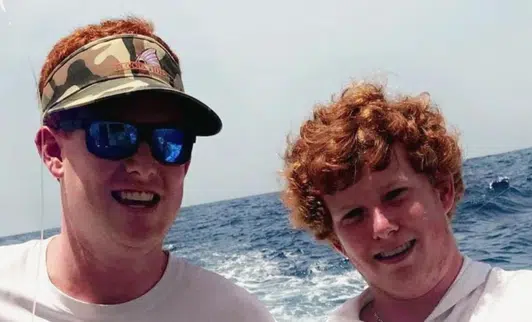 Alex Murdaugh's Brother Sheds Tears While Recounting Cleaning Up
Buster claimed that Alex contacted him on the day of the killings and inquired whether he was "sitting down," as People.com reported. "He seemed strange, and then he informed me my mother and brother had been shot."
According to the former University of South Carolina student, he and his girlfriend were at her residence in Rock Hill, South Carolina — almost 200 miles away — when Alex informed Buster about the incident. Buster said that he and his girlfriend then headed to the residence on Moselle Road right away.
Buster said on the stand that Alex was "heartbroken" and "devastated" by the killings. "I stepped through the door and saw him, so I hugged him," he allegedly added.
Alex's trial is still proceeding as of this writing, and no verdict has been rendered.