The 28-year-old man who shot and murdered six people at the Covenant School, including three children, identified as transgender and had a precise plan to assault the Christian institution, according to Nashville police.
Audrey Hale, a former student, entered the school Monday morning by shooting through a door on the exterior of the building, according to officials.
While inside, Hale murdered Evelyn Dieckhaus, Hallie Scruggs, and William Kinney, all of whom were 9 years old, as well as janitor Mike Hill, 61, and substitute teacher Cynthia Peak, 60, and school principal Katherine Koonce.
Hale was killed after the gunshots when they approached cops on the second level at 10:27 a.m., fourteen minutes after the alarm was sounded.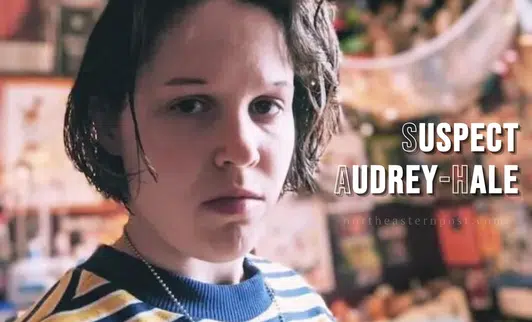 Police claimed Hale had at least two assault rifles and a pistol, and detectives discovered detailed plans and a manifesto of the attack when investigating her family's house in Nashville.
"We have a manifesto, we have some writings that we're going over that pertain to today," stated Nashville Metropolitan Police Chief John Drake of the finding.
He went on to say that Hale was "prepared to do more harm than was actually done," and that she had planned to assault another school in the region but backed out because it was too guarded.
When asked whether Hale's gender could have had a part in the motivation, Drake responded, "We feel that she identifies as trans, but we're still in the initial investigation into all of that and if it actually played a role in this incident."
Hale had specified in online accounts that they used he/him pronouns and also went by the name Aiden.
It's unknown whether Hale identified as a guy or a woman at the time of the murders.
According to its website, Hale was an alumnus of the tiny private Christian school, which serves children in pre-K through 6th grade and has roughly 200 students enrolled.
The curriculum of the school is centered on biblical theology, with pupils taking bible studies alongside conventional education courses.
"There's some belief that there was some resentment for having to go to that school," Drake said Monday evening to NBC News's Lester Holt. "We don't have all the details yet, which is why this incident occurred."
Drake further said Hale was indiscriminate in who she targeted after entering the school via a secured door.
"She chose students at random from the school." "She fired rounds at anyone she came into contact with," Drake claimed.
previous headmaster Bill Campbell said, "I do remember her as a former student," and that he had records of Hale as a third-grader at the school in 2005 and a fourth-grader in 2006, but she does not appear in his yearbooks after that and he assumed she transferred.
Police stated Hale had no prior arrests or mental health issues, that they are in communication with the suspect's father, and that they hope to release footage of the incident in the coming days.
Police also revealed images of the weapons used by Hale, which included two assault rifles and a pistol.
The Covenant School was established in 2001 as a ministry of Covenant Presbyterian Church, with yearly tuition costs ranging from $7,250 for three-day pre-school to $16,500 for kindergarten through sixth-grade students.
The curriculum focuses on biblical theology, with pupils taking bible studies alongside conventional education courses, and the school slogan is "Shepherding Hearts, Empowering Minds, Celebrating Childhood."
The school sits in Nashville's upscale Green Hills area, just south of the Bluebird Cafe, a popular hangout for singers and composers.