According to CNN, the 28-year-old gunman who murdered three children and three adults at a private Christian school in Nashville on Monday wrote an alarming message to a childhood friend minutes before the assault.
Just before 10 a.m. On Monday, the gunman told Averianna Patton, a Nashville radio personality, on Instagram, "I'm planning to die today," and it will be on the news.
"One day, this will make more sense," the shooter, Audrey Hale, 28, wrote. "I've left plenty of evidence behind." "However, something bad is about to happen."
Patton told CNN's Don Lemon that she was the shooter's childhood basketball friend and "knew her well when we were kids," but that they hadn't talked in years and that she had no idea why she got the message.
She contacted a suicide prevention hotline and the Nashville Davidson County Sheriff's Office at 10:13 a.m., but Hale was already in the thick of a brutal assault at Covenant School.
The news comes as Nashville police investigate the shooter's history and intentions, a former Covenant student who authorities say meticulously plotted the assault.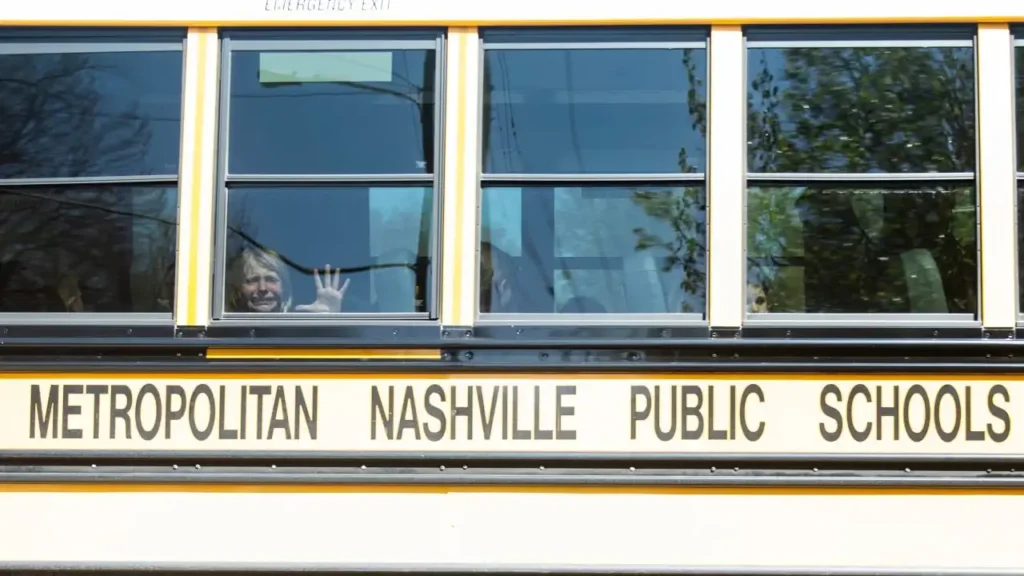 According to CNN, this was the 19th shooting at an American school or institution in 2023, with at least one person injured, and the bloodiest since the May assault in Uvalde, Texas, which killed 21 people. Since Uvalde, there have been 42 school shootings in grades K-12.
In the Covenant School, six persons were slain. Evelyn Dieckhaus, William Kinney, and Hallie Scruggs, the daughter of lead church pastor Chad Scruggs, were among the victims. Cynthia Peak, 61, thought to be a substitute teacher; Katherine Koonce, 60, the school's principal; and Mike Hill, 61, were also slain, according to authorities.
Nashville Mayor John Cooper told CNN that he expects police to disclose the body camera video and further writings by the gunman on Tuesday.
"They discovered a large number of documents." "This was obviously planned," he said. "There was a lot of ammo." There were firearms."
Two police officers shot and killed the gunman on the second floor of the school at 10:27 a.m., according to authorities.
"It could have been worse if it hadn't been for this fantastic response," the mayor said of the police response. "This was meticulously planned, and numerous locations were investigated."
The shooter had school maps.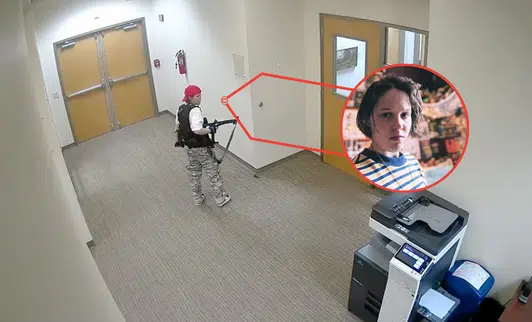 Hale left notes about the shooting and had researched a second prospective assault place in Nashville, "but decided not to due to a threat assessment by the suspect – there's too much security," Metro Nashville Police Chief John Drake said.
He claimed that the gunman left "drawn out" blueprints of the school describing "how this was all going to take place."
According to police, the writings revealed that the attack at the Christian school was "calculated and planned." Drake described the gunman as "someone who had multiple rounds of ammunition, was prepared for a confrontation with law enforcement, and was prepared to do more harm than was actually done."
Three guns were discovered: an AR-style rifle, an AR-style pistol, and a handgun, and investigators think Hale obtained at least two of the weapons lawfully, he said. According to authorities, a search warrant issued at Hale's residence resulted in the recovery of a sawed-off shotgun, a second shotgun, and other evidence.
Police have referred to Hale as a "female shooter," and she was transgender, according to an evening press conference. When asked to clarify, a spokesman for Hale informed CNN that he used male pronouns on his social media presence.
According to her LinkedIn page, Hale graduated from Nossi College of Art & Design in Nashville last year and worked as a freelance graphic designer and part-time supermarket shopper.
What happened during the shoot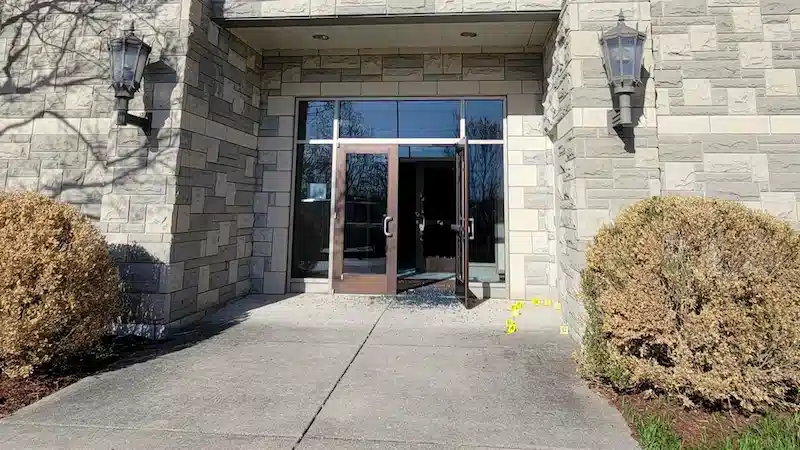 Patton, the radio presenter, claimed she phoned the Nashville Davidson County Sheriff's Office at 10:13 a.m. to inform them of the problem and was directed to call Nashville's non-emergency number.
At that precise moment, Nashville police received a report about an active shooter inside Covenant School and hurried there.
The gunman, armed with three weapons, had entered the school by blasting through glass doors and crawling through to get inside, according to CCTV footage obtained by Metro Nashville Police. According to the footage, the gunman marched through the school's corridors while brandishing an assault-style rifle.
The first five police arrived to find gunshots coming from the second story.
According to the press release, the gunman was "firing through a window at arriving police cars."
According to police spokesman Don Aaron, cops rushed upstairs and opened fire, killing the gunman at 10:27 a.m.
Children were evacuated from the school and brought on buses to be reunited with their relatives after the shooter was killed. They clasped hands and went out of the school in a line, where community members hugged, according to footage.
"For a reason, this school prepared for this with active shooter training," Nashville Metropolitan Councilman Russ Pulley told CNN. "We don't want to consider that this may happen to us. However, experience has taught us that we must be prepared since this is the reality of where we are in this day and age."
Meanwhile, Patton told CNN station WTVF that she "called Nashville's non-emergency line at 10:14 a.m. and was on hold for nearly seven minutes before speaking with someone who said that they would send an officer to my home," but the shooting had already begun.
"An officer did not arrive at my house until 3:29 p.m.," Patton said.
The five cops were later praised by Nashville's police chief for their prompt reaction.
"I hoped this day would never come here in the city." "But we will never wait to make entry, go in, and stop a threat, especially when it involves our children," Drake stated at a press conference on Monday.
The quick reaction was in sharp contrast to the more than an hour wait by law police in Uvalde before confronting and killing the gunman – a lag that reignited a national debate over the use of force during shootings in public areas, particularly schools.
Three adults and three children were slain.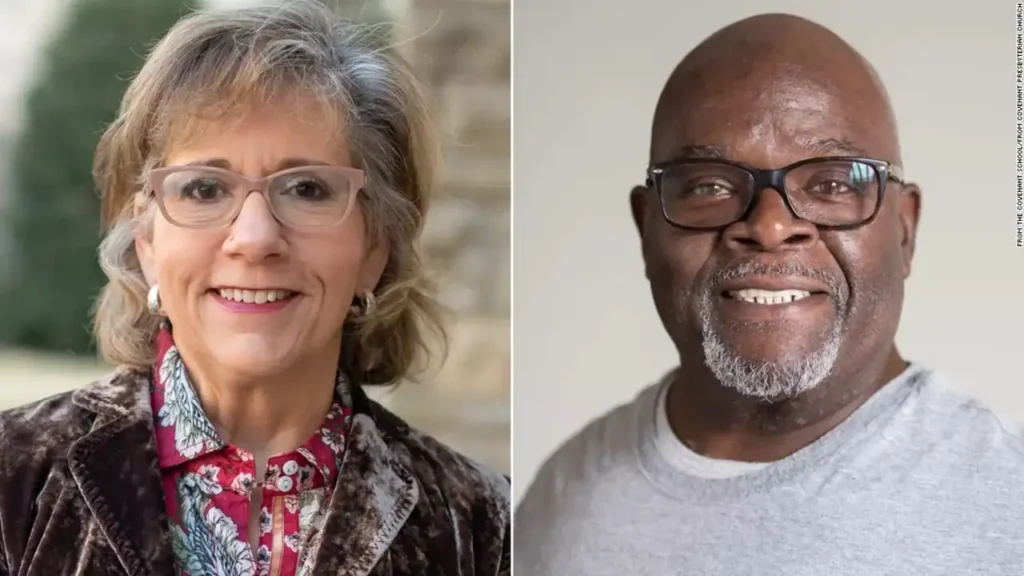 According to the school's website, two Covenant School staff were among the victims of Monday's deadly shooting. The school was created in 2001 and educates preschool through sixth grade.
According to the school's website, Katherine Koonce is the principal. She attended Vanderbilt University and Trevecca Nazarene University in Nashville and received her master's degree from Georgia State University.
Mike Hill was recognized on the Covenant Presbyterian Church's website, which is now unavailable. He was classified as a member of the facilities/kitchen crew. Mike Hill's photograph was verified by a friend to CNN.
According to investigators, Hill, 61, worked as a custodian at the school.
"Our community is devastated. We are in shock and grief as a result of the horror that devastated our school and church. "We are focused on loving our students, families, faculty, and staff, as well as starting the healing process," Covenant school stated in a statement obtained by CNN affiliate WZTV.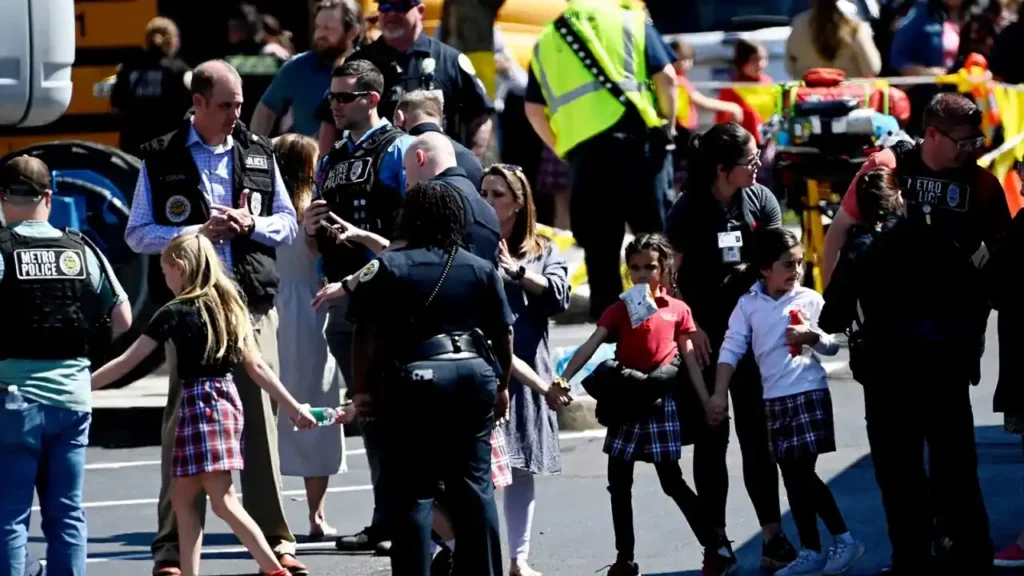 "Law enforcement is conducting its investigation, and while we understand there is a lot of interest and speculation about what happened, we will continue to prioritize the well-being of our community.
" We appreciate the outpouring of support, and we are especially grateful to the first responders who moved immediately to safeguard our kids, educators, and staff. "We respectfully request privacy as our community mourns this terrible tragedy – for our students, parents, faculty, and staff," the statement said.
Nashville Mayor Cooper said that he is "overwhelmed at the thought of the loss of these families, of the future lost by these children and their families."
"Guns and gunfire are now the leading cause of death for children," Cooper added.
According to recent research published in the journal JAMA Pediatrics in December, murder is a top cause of death for children in the United States, and the total rate has climbed an average of 4.3% each year for over a decade.
While advocating for gun control, President Joe Biden termed the shooting "heartbreaking, a family's worst nightmare."
Biden said that Congress s must approve an assault weapons prohibition to "do more to protect our schools." However, with a narrow Democratic majority in the Senate and a Republican-led House, a bipartisan solution is exceedingly improbable in this Congress.