Bryan Kohberger's request to dismiss the indictment on the basis of jury instructions mistake is denied by the judge.
Two hearings were held on Thursday to answer Kohberger's petitions to dismiss the indictment, which cited a biased grand jury, a lack of evidence, and a clerical mistake in jury instructions.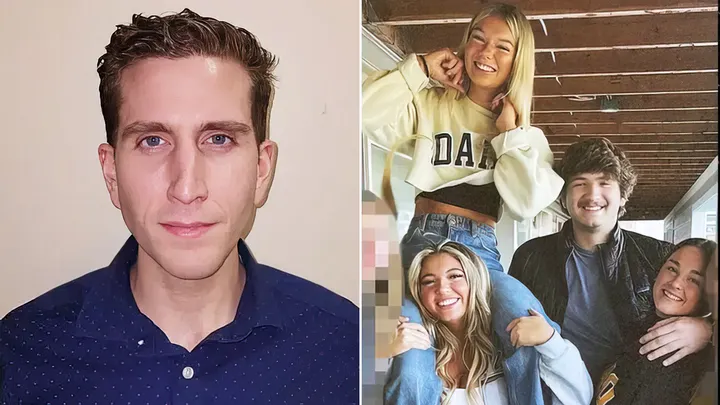 On Thursday, an Idaho district court judge dismissed a petition to dismiss the grand jury indictment of Moscow murder suspect Bryan Kohberger.
Kohberger, who is suspected of murdering four University of Idaho students in November, and his lawyers filed the petition claiming an "error in grand jury instructions."
During the public hearing, the defense claimed that the indictment should be overturned because the jury relied on "probable cause" rather than "beyond a reasonable doubt" when deciding whether to prosecute Kohberger.
Prosecutors replied that, although the phrase is ambiguous, the Idaho Supreme Court has previously decided on the issue, making it moot.
According to Andrea Burkhart, a defense attorney in Kennewick, the defense has uncovered a discrepancy and is arguing that it should be resolved in favor of a higher standard.
"It's an arcane and fairly technical type of legal issue," Burkhart told me. "From my perspective as a defense attorney, it's a very interesting argument but I don't know that it's a winnable argument."
District Judge John C. Judge said the defense's argument was imaginative, but he was limited by present law and would have to refer it to a higher court.
"I think the argument is good, but I can't go that far, not today," the judge remarked.
Kohberger and his counsel requested dismissal of the indictment at a prior hearing Thursday morning, citing a "biased grand jury, inadmissible evidence, a lack of sufficient evidence, and prosecutorial misconduct in withholding exculpatory evidence."
However, those processes were closed to the public, and the decision has yet to be made public.
The hearings were initially planned for last month but were moved to October 26.
Kohberger, 28, is suspected of killing Ethan Chapin, Kaylee Goncalves, Xana Kernodle, and Madison Mogen on Nov. 13, 2022, at an off-campus residence near the University of Idaho.
Moscow, a college town with a population of around 25,000 people, has not seen a homicide since 2015.
Kohberger was arrested on December 30, 2022, at his family's house in Pennsylvania, and has been held in the Latah County Jail since the beginning of the year.
He remained mute at his arraignment, prompting the court to enter five not-guilty pleas on his behalf, including four charges of first-degree murder and one count of burglary.
In June, the state also filed a request to seek the death sentence against Kohberger, noting his "utter disregard for human life" and "continuing threat to society."
Kohberger's DNA was discovered to be a "statistical match" with DNA recovered on a knife sheath found at the site of the killings. The weapon itself has yet to be discovered.