A lady claims she went on a Tinder date with an Idaho murder suspect in 2015, during which he complimented her "birthing hips" and insisted on entering her room.
Hayley Willette, 26, said The Daily Beast in an interview published Tuesday that she went on a date with Bryan Kohberger, the Pennsylvania native suspected of killing four University of Idaho students in November when she was still in college.
They met on Tinder and went to the movies together, she explained. Willette told The Beast that when Kohberger brought her back to her dorm room at Penn State Hazleton, he "began being pretty aggressive about coming" up with her to watch another movie.
RELATED: The Dark Past Of Bryan Kohberger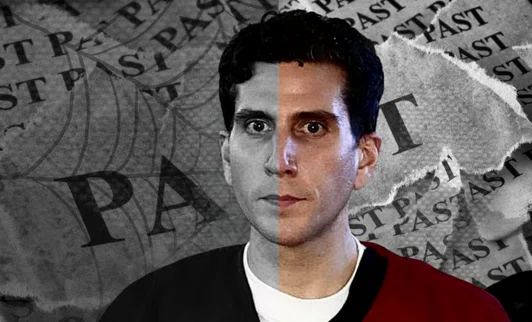 She began to feel nervous after she accepted and the two proceeded to her room to choose another movie.
She claimed that while Kohberger was "extremely courteous and kind" during the evening, he "totally changed gears" when they were in her room.
"He simply appeared odd," she explained to The Beast. "It was very unsettling when he decided he needed to wait outside the restroom for me."
Willette said that she pretended to "loudly vomit up" in the restroom before Kohberger departed.
"After about an hour or so, he messaged me and said I had wonderful birthing hips, and I just never messaged back," she continued.
She stated they never communicated again and that she had just recalled the date after seeing his mug image in the news lately.
"I knew as soon as I saw his mug photo. He simply has a memorable face "Willette explained.
Kohberger was arrested earlier this month on first-degree murder and burglary charges in the deaths of four University of Idaho students.
Ethan Chapin, 20, Madison Mogen, 21, Xana Kernodle, 20, and Kaylee Goncalves, 21, were discovered dead in their house over two months ago.
According to NBC News, Kohberger had a history of lashing out at women and frequently acted "creepy" around women and female employees and customers at a brewery he visited.
According to Jordan Serulneck, the brewery's proprietor, the suspect would ask ladies where they lived and who they were with, then become enraged when they did not reply.