Buster Murdaugh, Alex Murdaugh's son, watches as his father is found guilty on all counts of murdering his wife Maggie and son Paul at the Colleton County Courthouse on Thursday, March 2, 2023.
Following an incident with a reporter, the girlfriend of Alex Murdaugh's only surviving son, Buster Murdaugh, has filed another report.
On March 7, Brooklyn White contacted the Beaufort County Sheriff's Office to provide more information about an "ongoing intrusion into her life by reporters."
Related: Alex Murdaugh will appeal his convictions in the deaths
She and Buster had filed a report the day before after Murdaugh saw pictures of himself inside his home in a New York Post article.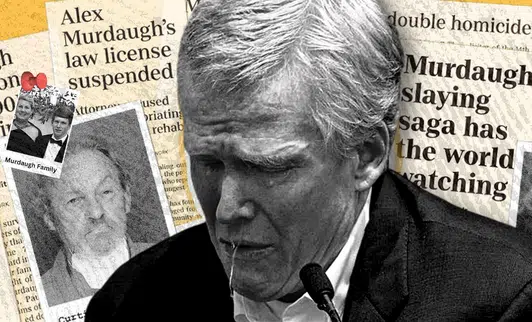 White claims that since the initial report was published, the behavior of some members of the press has become "increasingly unsettling and frightening to her."
Deputies say she left her home on the evening of March 6 and saw a reporter peering into the windows of her vehicle. White said she knew the reporter and that he had been following her and Buster around the Colleton County courthouse for weeks.
According to the incident report, White showed deputies a YouTube account that the reporter runs, which contains videos of him heckling Buster Murdaugh at the courthouse.
White told deputies that she had noticed other unidentified members of the press surrounding her home over the last few days. She told deputies that she saw another reporter photographing her while she was walking her dog.
According to the report, members of the media have also gone door to door in an attempt to obtain information about White and Murdaugh from their neighbors.
White has been advised by deputies to document all instances of reporters intruding on their lives and to contact law enforcement.
A timeline of the Murdaugh case is provided below:
Read: Alex Murdaugh Murder Timeline
---
---