Texas Dairy Explosion: The fire soon spread through the holding pens, trapping hundreds of dairy cows in fatal confinement while they waited to be milked. 
After putting out the fire at a west Texas dairy farm Monday evening, authorities were taken aback by the extent of livestock loss: 18,000 cattle died in the fire at the South Fork Dairy farm in Dimmitt, Texas — almost 20% of the cattle killed in America on any given day.
As of Tuesday, a dairy farm worker who was rescued from within the facility remained in critical but stable condition. There were no further human casualties.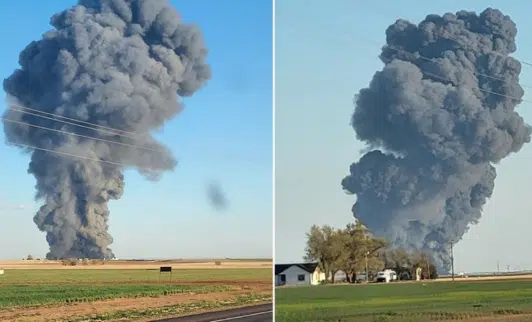 "It's mind-boggling," Mayor Roger Malone of Dimmitt stated. "I don't think it's ever happened around here before." It's a travesty."
It was the country's worst single-incident livestock mortality since the Animal Welfare Institute, a Washington-based animal advocacy organization, started recording barn and farm fires in 2013.
According to Allie Granger, a policy associate at the organization, this considerably beat the previous high: a 2020 fire at an upstate New York dairy farm that destroyed around 400 cows.
The Texas fire "is the deadliest fire involving cattle we know of," she added. "In the past, we've seen fires involving hundreds of cows at a time, but nothing remotely close to this level of mortality."
What happened to the Texas cattle fire?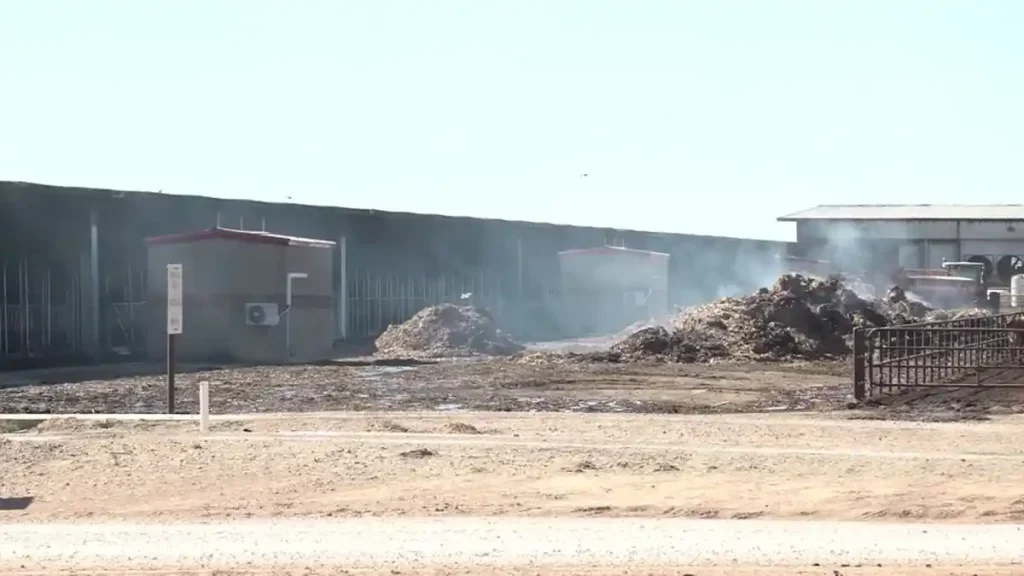 Castro County, located 70 miles southwest of Amarillo, is a vast grassland country interspersed with dairy farms and cattle ranches.
Bystander photos released on social media showed a big plume of black smoke rising from the farm fire, as well as burnt animals rescued from the premises.
What was the reason for the dairy farm explosion?
According to County Judge Mandy Gfeller, the county's top executive, a failure in a piece of agricultural equipment may have produced an explosion that led to the fire. According to her, Texas fire authorities are currently investigating the cause.
The mayor, Malone, said that he was not aware of any additional fires reported at the property. He claimed the dairy had started a little over three years ago in the region and employed 50 to 60 employees.
What was the number of cows killed in the dairy fire?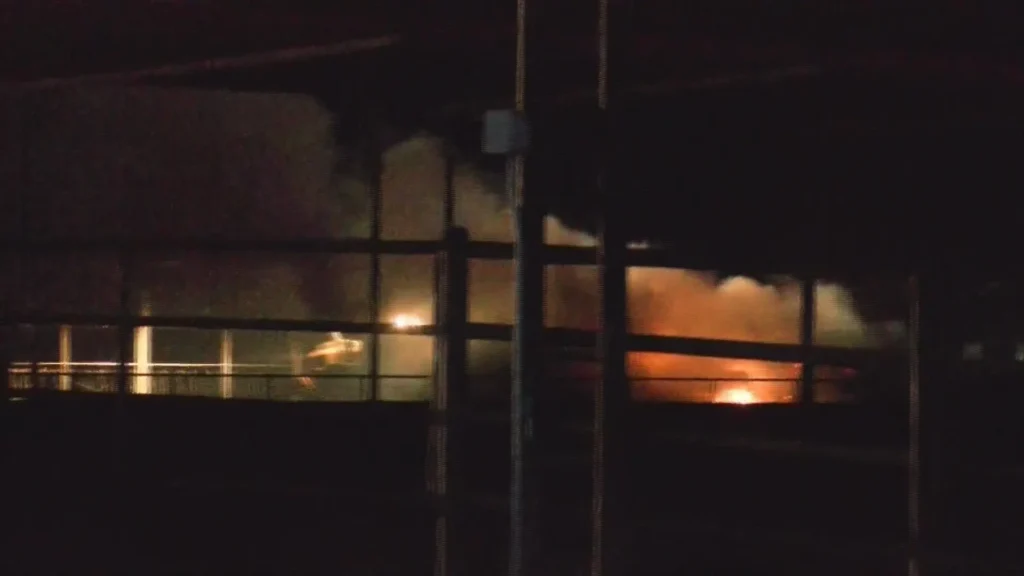 According to her, the majority of the deceased animals, a mix of Holstein and Jersey cows, were in a huge waiting area before being milked. The 18,000 cows accounted for almost 90% of the farm's overall herd.
With each cow worth about $2,000, the company's livestock losses might run into the tens of millions of dollars, according to Gfeller. This does not cover the loss of equipment or structures.
"You're looking at a devastating loss," she said. "My heart goes out to each and every person involved in that operation."
How did Texas Dairy do in comparison to the rest of the country?
According to the Texas Association of Dairymen, a trade organization, Texas ranks fourth in milk production, with 319 Grade A dairies and an estimated 625,000 cows generating almost 16.5 billion pounds of milk each year.
According to the US Department of Agriculture, Castro County is the second-highest-producing county in Texas, with 15 dairies generating 148 million pounds of milk every month.
South Fork Dairy was a giant even by Texas standards. Its 18,000 cattle made it almost ten times the size of the typical Texas dairy herd.
It's not the first time a big number of Texas cattle have perished in a single fire, but it's unusual for so many to kill in a single fire. According to the Texas Association of Dairymen, a snowstorm in December 2015 killed around 20,000 cattle in the Texas Panhandle.
And, according to Texas A&M AgriLife Extension Service, Hurricane Harvey in 2017 drowned thousands more in Southeast Texas, resulting in $93 million in livestock losses throughout the state.
What comes next?
The large, filthy duty of clearing up 18,000 burnt corpses has been assigned to state and dairy authorities.
The Texas Commission on Environmental Quality outlines various criteria regarding the onsite disposal of corpses on its website, including burying the animal at least 50 feet away from the closest well and documenting GPS coordinates of the spot. However, it makes no mention of mass burials. 
Officials said the environmental quality commission and the AgriLife Extension Service are collaborating to help with the cleaning.
Malone, the mayor of Dimmitt, said he had completed emergency management classes that taught him how to dispose of animal remains after a calamity, but not on this magnitude.
"How do you dispose of 18,000 carcasses?" he wondered. "That's not something you come across very often."