In the midst of a freezing nighttime hike in the Narrows of Zion National Park, a 31-year-old woman lost her life on Wednesday after her husband left her to seek assistance.
An injured man and a woman who was not breathing were discovered by visitors in the Narrows area of the Utah park on Wednesday morning, according to shuttle drivers.
The man was discovered on the paved Riverside Walk trail after the Zion National Park Search and Rescue Team was called.
Following that, he was taken to the Zion Emergency Operations Center.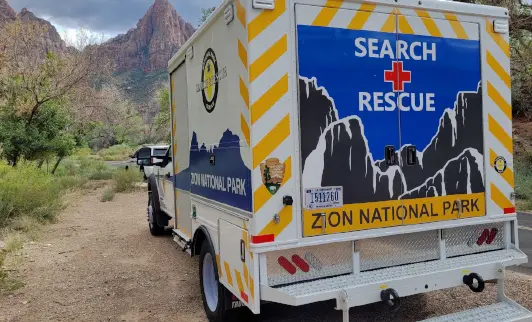 ---
Officials reported that a married couple's hiking trip in a national park in Utah turned fatal when the wife began to show signs of hypothermia.
According to a National Park Service news release, the couple started a 16-mile hike on Tuesday in Zion National Park and encountered cold weather Tuesday night into Wednesday morning.
According to the news release from park officials, first responders provided emergency aid but later found that she had passed away. More than 20 search and rescue team members were involved in the response in Zion National Park.
The Utah Office of the Medical Examiner, the National Park Service, and the Washington County Sheriff's Office are all looking into the woman's death to determine what caused it. Park officials did not make the couple's identity public.
According to CNN Weather, the temperature reached a high of 49 degrees on Tuesday in Zion National Park before dropping to 19 overnight and into Wednesday morning.