WASHINGTON, DC – Two law enforcement sources named the suspect in the recent leak of secret US government data as Jack Teixeira, a 21-year-old member of the Massachusetts Air National Guard.
Officials, who spoke on the condition of anonymity to discuss an ongoing investigation, said Teixeira has been under surveillance for some time and that an arrest is near.
The classified documents from the Department of Defense were discovered online last month — it is unclear how long the documents had been online and the total number of documents that have been posted — and revealed details of U.S. spying on Russia's war efforts in Ukraine, secret assessments of Ukraine's combat power, as well as intelligence gathering on America's allies, including South Korea and Israel, as previously reported by NBC News.
On Thursday morning, President Joe Biden stated that investigators looked to be reaching a breakthrough in their probe into who leaked the information online.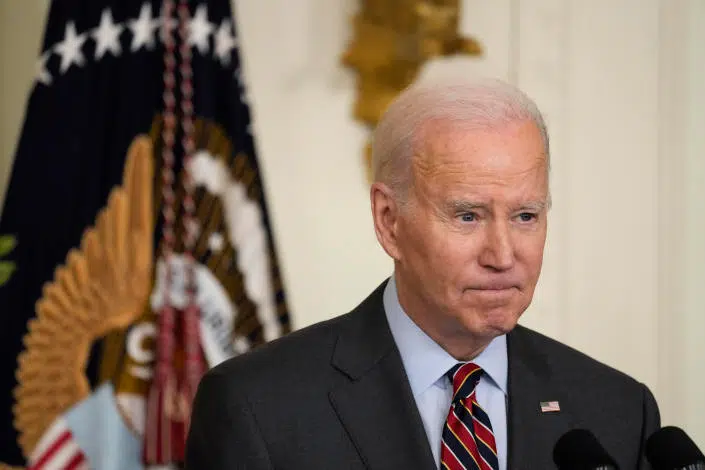 "There's a full-blown investigation going on, as you know, with the Intelligence Committee and the Justice Department, and they're getting close," Biden told reporters in Ireland.
The suspect's name was originally revealed by The New York Times on Thursday, which said that he was the head of a tiny online gaming club where he initially released the sensitive papers.
The Washington Post was the first news media to publish about the gaming group on Wednesday night, and simply identified him as "OG." The major source of the report was a child who was allowed anonymity and was a member of this Discord club. According to the story, the Post evaluated nearly 300 images of sensitive papers purportedly released by the suspect, the majority of which have not been made public.
NBC News has not yet confirmed the information regarding the gaming group and where the confidential materials were initially exchanged.
According to administration sources, Biden and Defense Secretary Lloyd Austin were informed on the news last week. That is when the White House learned about the availability of the public domain materials, according to National Security Council spokesperson John Kirby earlier this week.
The papers first emerged on the Discord social networking app in early March, according to Bellingcat, an online open-source investigative organization. According to the organization, some papers may have emerged as early as January.
Kirby said that the Pentagon is "leading an interagency effort here to review whatever national security implications might come out of all of this" and that the Department of Justice is spearheading a criminal inquiry into the leaks.
He also said that several of the secret papers looked to have been changed from their original form. Kirby said that Biden administration officials spent the weekend calling "relevant allies and partners" "at very high levels" to reassure them about the leaks.