Hank Gaza Strip: As supplies run short and the Israeli ground invasion approaches, Gaza hospitals are warning that hundreds might die.
YOUNIS Doctors in Gaza issued a dire warning on Sunday, stating that hundreds of patients might perish due to acute fuel and basic supply shortages at hospitals housing the injured.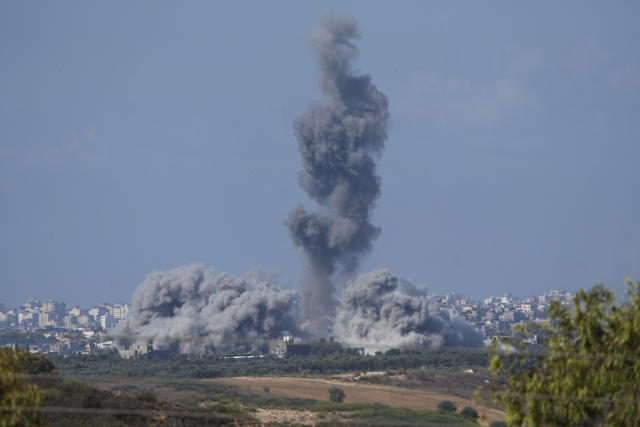 In the conflict precipitated by Hamas's horrific strike, Palestinians in the beleaguered coastal enclave battled to secure food, water, and protection ahead of an anticipated Israeli ground onslaught.
With the backing of an increasing number of American warships stationed in the area, Israeli soldiers took up positions around Gaza's border and began training for what they said would be a widespread operation to destroy the terrorist organization.
Although a week of intense bombings destroyed whole communities, the militants' rocket shooting into Israel did not stop.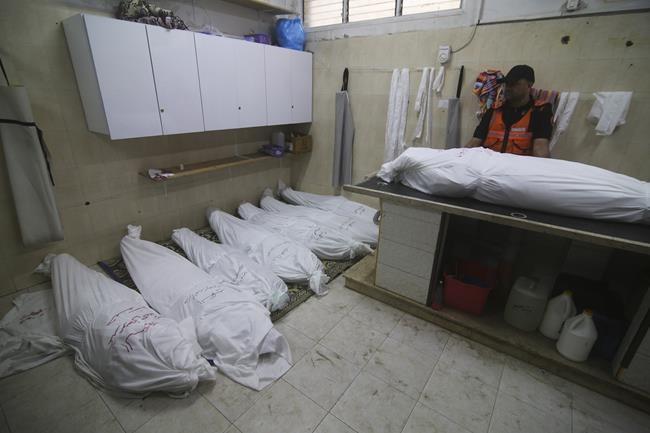 More Palestinians have died since the combat started, according to the Gaza Health Ministry, than during the more than six-week-long Gaza war in 2014. As a result, this is the most deadly of the five battles in Gaza for both sides.
Over 1,300 Israelis have lost their lives in Hamas's attack on October 7, the great majority of them were civilians. Since the battle with Egypt and Syria in 1973, this war has been the bloodiest for Israel.
The United Nations warned that hospitals might run out of generator fuel in two days, putting thousands of patients' lives in jeopardy. Following the Hamas assault, Israel entirely closed off the 40-kilometer (25-mile) zone in Gaza, forcing the only power plant there to shut due to fuel shortages.
The critical care units at Nasser Hospital, located in the southern town of Khan Younis, are crowded with injured youngsters, the majority of whom are less than three years old.
Fuel is anticipated to run out by Monday at the hospital, where hundreds of patients with serious explosion injuries have arrived, according to Dr. Mohammed Qandeel, a consultant at the critical care complex.
Thirty-five ICU patients and sixty dialysis patients need ventilators. With children wailing in the background, he said, "It means the whole health system will be shut down" if the gasoline runs out. "All these patients are in danger of death if the electricity is cut off."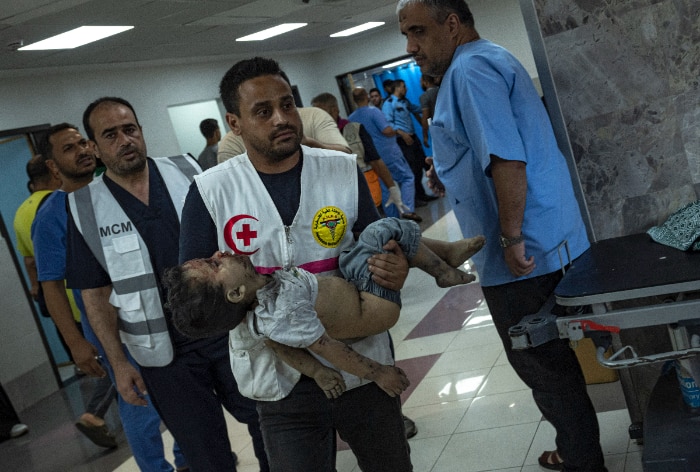 The chief of pediatrics at Kamal Adwan Hospital in northern Gaza, Dr. Hussam Abu Safiya, said that the hospital did not evacuate in defiance of Israeli instructions. He claimed that seven neonates were connected to ventilators in the intensive care unit. "We cannot evacuate, that would mean death for them and other patients under our care."
Patients with serious burns, amputations, and other potentially fatal traumas keep coming in. He said, "It's frightening."
The biggest hospital in the area, Shifa, in Gaza City, said that it will bury 100 dead in a mass grave as a last resort after its mortuary filled and family members were unable to bury their loved ones. Tens of thousands of people have congregated in the hospital area in search of protection.
Due to the Israeli siege's increasing effects on the scarcity of water and medical supplies, Gaza was already experiencing a humanitarian catastrophe. Residents said they couldn't get bread because several bakeries had closed. Additionally, Israel has shut off water, making many people depend only on brackish wells.
Nearly half of the Palestinian population, or over a million people, have been told by Israel to relocate south.
In anticipation of a significant operation against Hamas in the north, where it claims the terrorists have vast networks of tunnels, bunkers, and rocket launchers, the IDF claims it is attempting to evacuate residents. People were instructed to remain in their houses by Hamas.
The massive evacuation inside Gaza and Israel's total blockade, according to the U.N. and relief organizations, would result in immense misery for people. For the more than 2,000 patients in northern hospitals, the evacuation "may be tantamount to a death sentence," according to the World Health Organization.
The military once again urged Palestinians to evacuate the north in large numbers, saying on Sunday that it would not target a single route south between 10 a.m. and 1 p.m. The day before, the military had provided a longer window and two passageways. Hundreds of thousands are said to have already left for the south.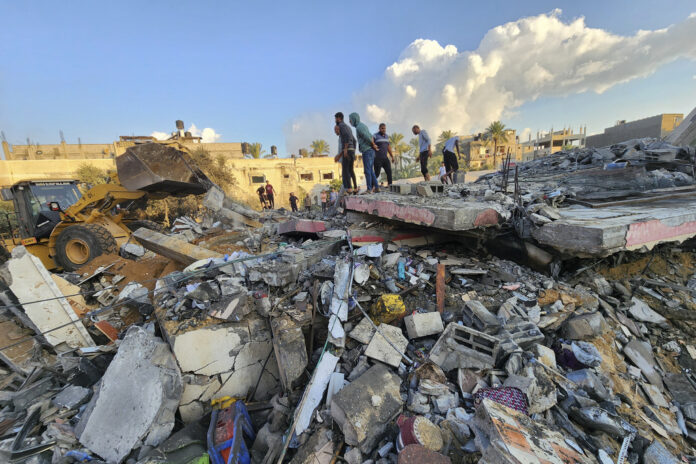 According to the U.N. agency for Palestinian refugees, in only one week, an estimated one million Palestinians have been forced from their homes in Gaza.
In an effort to facilitate the departure of foreign nationals and the entry of humanitarian supplies that has accumulated on the Egyptian side, the United States has been attempting to negotiate an agreement to reopen Egypt's Rafah border with Gaza. The border has not reopened since it was shut down due to airstrikes early in the conflict.
According to Israel, the siege won't end until the prisoners are freed.
Hundreds of families of the 150 or so individuals who Hamas is believed to have seized in Israel and transported to Gaza gathered late on Saturday outside the Israeli Defense Ministry in Tel Aviv, demanding their release.
Avihai Brodtz of Kfar Azza stated, "This is my cry out to the world: Please help bring my family, my wife and three kids." Many said they were still in the dark about their loved ones and were furious with the administration.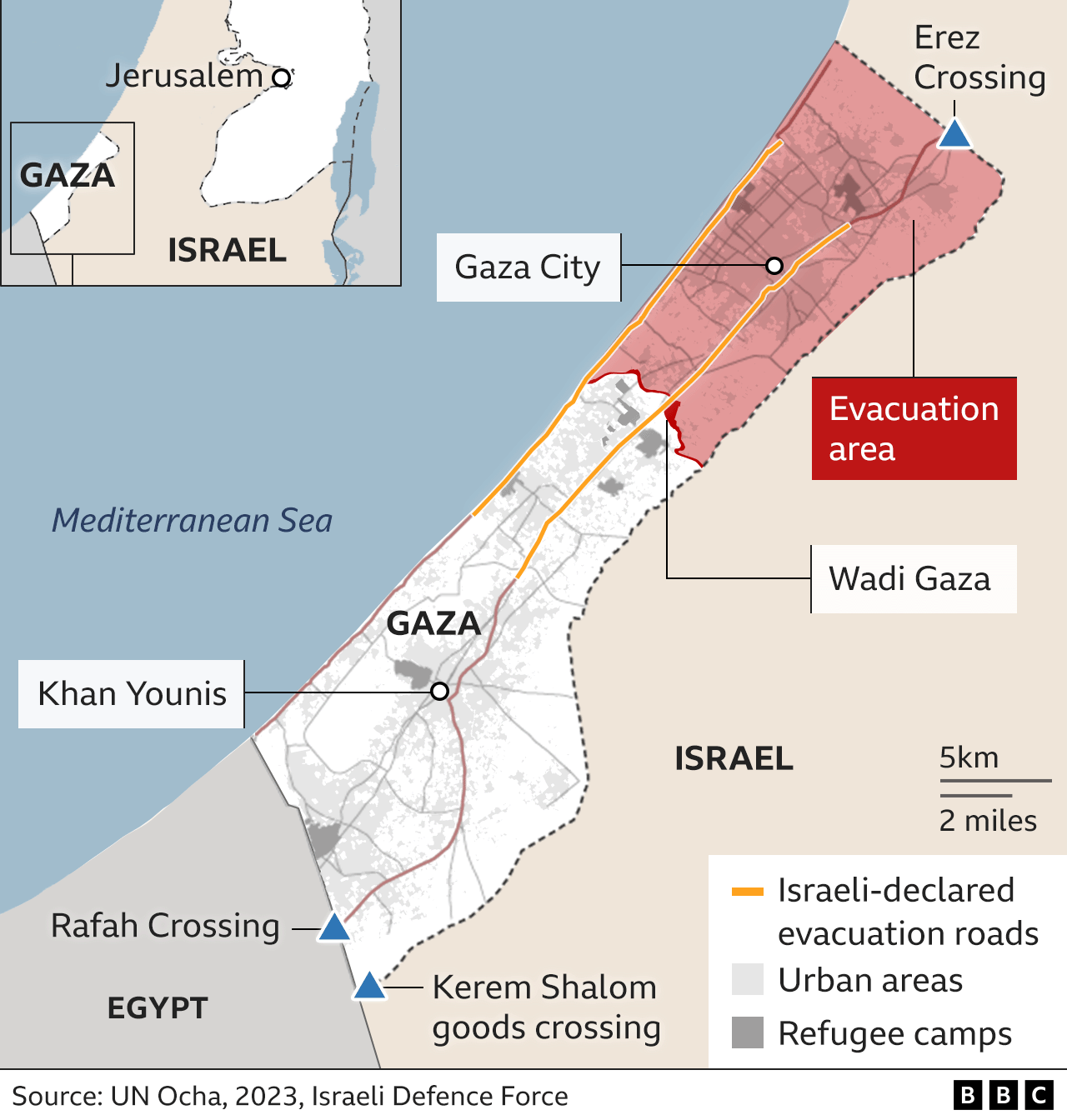 Residents of Sderot, one of many towns targeted by Hamas in its rampage, were leaving southern Israel on buses bound for other regions of the nation in order to avoid the ongoing rocket fire. A state-sponsored initiative that places them in hotels around the nation has already seen thousands of people depart.
Before getting on a bus, Yossi Edri told Channel 13 that the children were "traumatized, they can't sleep at night."
A Hamas leader was killed in an airstrike in southern Gaza on Sunday, according to the IDF. Nirim was one of many villages in southern Israel that Hamas had assaulted. Over 100 military targets, including command centers and missile launchers, were reportedly targeted overnight, according to Israel.
Meanwhile, an Israeli army base was targeted by an anti-tank missile launched by Hezbollah forces in Lebanon, to which Israel retaliated with artillery fire in the north.
The forty-year-old guy was reported dead by Israel's Magen David Adom rescue organization; his nationality was not disclosed. Afterwards, Israel ordered residents within 2 kilometers (1.25 miles) of the border to take refuge in safe rooms and blocked off areas up to 4 kilometers (2.5 miles) from the border.
After the commencement of the most recent Gaza conflict, Israel and Hezbollah, who fought a bloody battle in 2006, have exchanged gunfire along the border many times.
Around 360,000 military reserves have been called up by Israel, and soldiers and tanks have been gathered around the Gaza border. Israelis residing close to the Gaza border, such as those residing in Sderot, kept being evacuated. Since hostilities began, militants in Gaza have launched over 5,500 rockets, many of which have penetrated deep into Israel as Israeli airplanes bombard Gaza.
Rear Adm. Daniel Hagari, Israel's top military spokesperson, said during a broadcast speech on Saturday night that "we are going to attack Gaza City very broadly soon," although he did not provide an estimated time of assault.
At a news conference, Lt. Col. Richard Hecht, an army spokesperson, responded to a question about whether Israel will regard civilians who remain in the north as fighters by saying, "That's why we've encouraged people not involved with Hamas to move south."
The USS Dwight D. Eisenhower, a second carrier strike group, is being sent to the eastern Mediterranean, according to U.S. Defense Secretary Lloyd Austin late on Saturday. This force demonstration is intended to dissuade Hamas supporters like Iran and Hezbollah from attempting to escalate the conflict.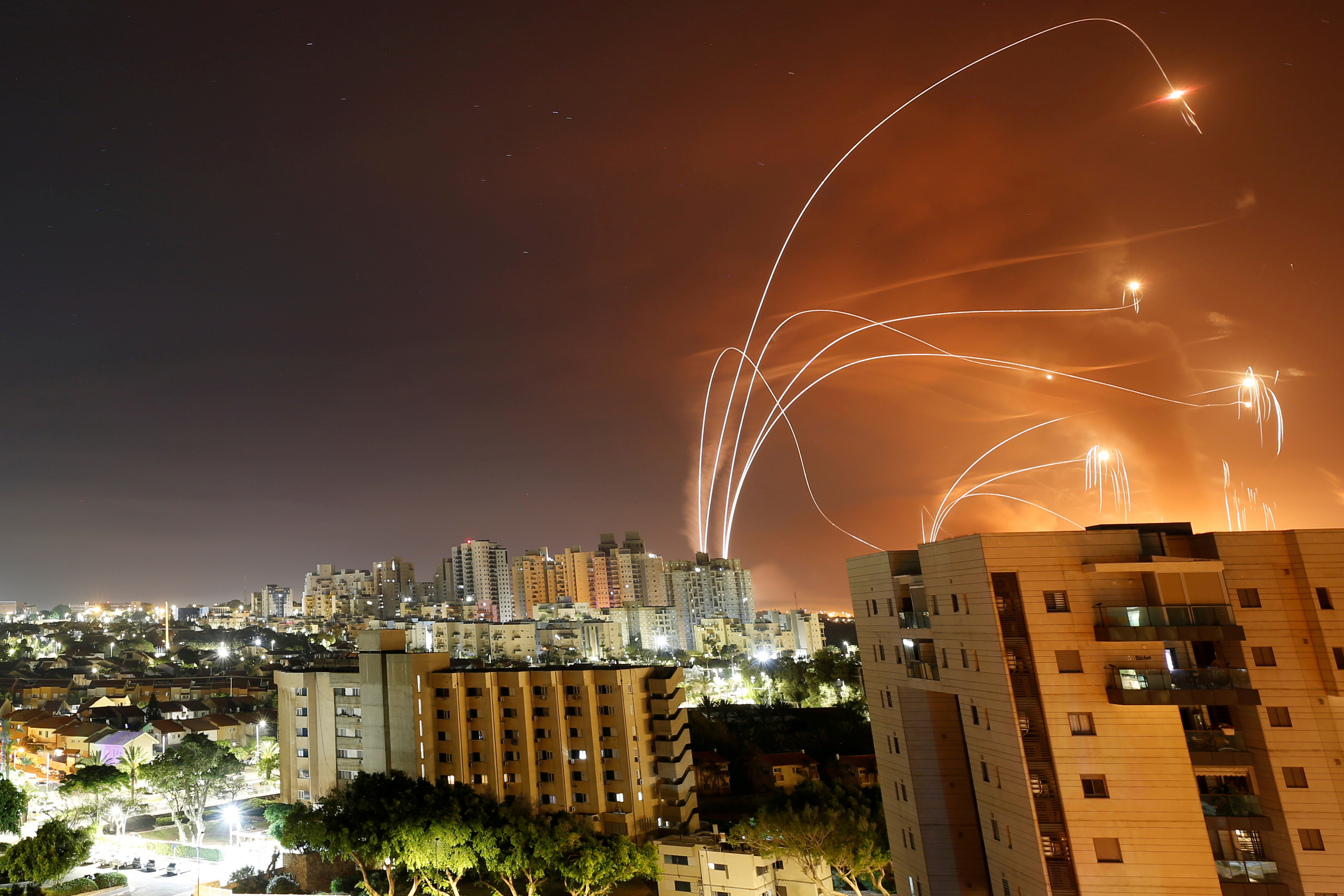 Hamas did not back down. Ismail Haniyeh, a senior politician stationed overseas, said in a televised address on Saturday that "all the massacres" would not shatter the Palestinian people.
Because of the detainees, Israel "does not dare to fight a ground battle," Hamas spokeswoman Jihad Taha told The Associated Press in Beirut.
In the event that Israel launches a ground assault, he made reference to Hezbollah and other regional entities potentially joining the fight, but he did not specify if they had committed to anything specific.