Idaho Murders Update: The State of Idaho recently answered in court to a request for discovery made by Kohberger's public defender in the continuing legal case against him for the deaths of four University of Idaho students.
According to the American Bar Association, this is the official procedure through which the prosecution and defence exchange information concerning witnesses and evidence that will be presented at trial.
The defence requested 18 items in its initial discovery request, submitted on January 10, including a list of prospective witnesses, police records, and evidence.
The prosecution is required under state law to reply. The Latah County Prosecutor's Office verified that request on Jan. 23.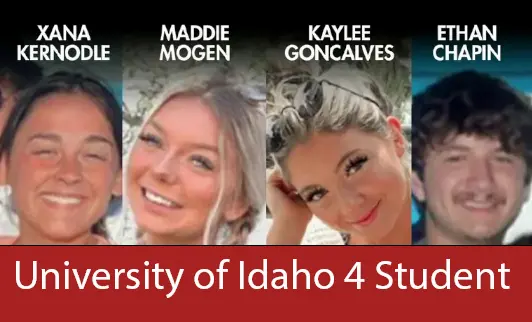 According to court filings, the state provided the defence with police reports and documentation totaling 995 pages, one audio/video file, and a number of pictures.
According to former Idaho Attorney General Dave Leroy, trading evidence is pretty common. He stated that what distinguishes this approach is the vast amount of material to go through, given that the pre-trial procedure has only recently began.
The investigation is still underway. The prosecuting attorney for Latah County affirmed that any additional evidence unearthed in the coming months will be turned over to the defence.
Discovery requests guarantee that all sides have access to the same material, which attorneys will utilize to develop arguments supporting or opposing Kohberger.
Leroy anticipates that the state will request discovery from the defence. He believes the state will want comparable materials and information that the defence may utilize in court.
Earlier last month, Kohberger forfeited his right to a swift preliminary hearing. On June 26, he will return to court for a five-day preliminary hearing.
A court will then assess if there is reasonable cause to suspect a crime was committed and whether Kohberger committed the offence, according to Leroy.
If there is, he said a separate district court judge would establish a trial date if Kohberger requested one.