Idaho murders Update: According to an unsealed search warrant, police found a reddish-brown soiled pillowcase and hair strands from Idaho murder suspect Bryan Kohberger's residence.
Mr. Kohberger was arrested last month and charged with murder in connection with the deadly stabbings of four University of Idaho students.
Police have yet to discover a murder weapon, a "fixed blade knife," or a reason for the deaths.
The accused has not yet entered a plea.
Related: Idaho Student Killer Bryan Kohberger DNA Test
According to the search warrant, investigators discovered "a collection of dark red," cuttings from a pillow stained reddish-brown, part of a mattress cover with stains, a nitrite type black glove, and a potential animal hair strand at Mr Kohberger's home, and business.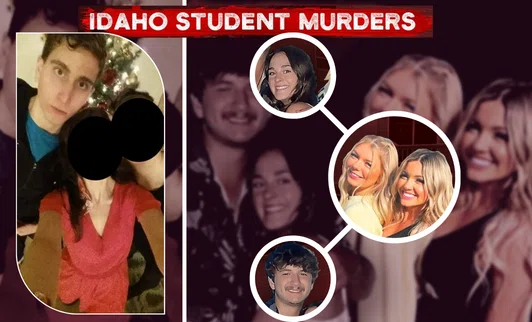 When local police officers arrived at the murder site, they discovered a puppy belonging to one of the deceased students, Kaylee Goncalves, and her ex-boyfriend.
---
---
Other things discovered were Walmart and Marshalls receipts, a Fire TV stick, and a vacuum cleaner dust canister.
Police have also issued a probable cause affidavit outlining the circumstances behind Mr Kohberger's arrest, including the fact that his DNA was confirmed to match a knife sheath recovered at the crime site.
Related: Experts said the Idaho killer 'definitely' mass murdered previously
Mr. Kohberger's automobile, a white Hyundai Elantra, matched the description of a sedan observed near the homicide site, according to authorities.
Mr Kohberger is charged with four counts of first-degree murder in the stabbing deaths of Kaylee Goncalves and Madison Mogen, both 21, as well as Xana Kernodle and Ethan Chapin, both 20.
On November 13, they were all murdered in an off-campus residence.
Related: Idaho murders: Mysteries linger in Moscow weeks after the arrest of Bryan Kohberger
Mr. Kohberger's counsel earlier stated that the accused expected to be exonerated.
The 28-year-old was a graduate student in the Department of Criminal Justice and Criminology at Washington State University and lived in Pullman, Washington.
On June 26, a preliminary probable cause hearing has been scheduled.