According to fresh interviews, accused quadruple killer Bryan Kohberger was an obese, heroin-addicted bully who desired to be the "alpha" among his friends.
"It almost appeared to me that he wanted to be the alpha," Army veteran Thomas Arntz, 27, said of the guy he grew up with in Pennsylvania.
"He had always desired to be powerful, both physically and mentally.
"He had to prove that he was wiser and larger than you, and attempt to bring me down and make me feel nervous about myself," Arntz said of Kohberger, who he eventually severed connections with eight years ago.
"So much of it was agony, and I didn't want to be around him any longer."
Arntz recalled the now-28-year-old alleged stabber as a child who aspired to be a policeman despite weighing more than 300 pounds.
According to his pals, during his junior year of high school in Brodheadsville, Kohberger began jogging and attending kickboxing sessions every day, shedding at least half his body weight.
According to his friends, he dropped so much weight that he required surgery for loose skin and developed an eating issue that landed him in the hospital.
That also made him more aggressive, according to Arntz, who had previously provided the same information to the FBI.
"He'd attempt to grapple me and put me in headlocks for no apparent reason. He attempted to depict it as simply lads being boys, but that's not how I took it," he said.
According to his old acquaintances, after alienating his network of friends, Kohberger joined a new drug-addicted community.
"Honestly, I think he was searching for approval, and that's why he fell into that crowd," Arntz's sister Casey, 29, told the Statesman.
"And, to be honest, it's why he became involved in the drug scene."
According to the article, at least two of those pals ultimately overdosed and died after a series of narcotics arrests.
"I believe drugs screwed [Kohberger] up pretty severely," another former high school friend, Jack Baylis, 28, told the newspaper.
"He was having a great time. He'd say, 'I'm clean now, I'm completely clean now,' and he'd have bleeding track marks" on his arms.
Rich Pasqua, 31, one of his former drug companions, previously told Fox News that the suspected killer "was a tremendous heroin user."
"He didn't have many friends, so he would do everything to fit in," Pasqua, who now works at a rehabilitation centre, said.
According to Casey Arntz, who provided a message from 2013 — the year Kohberger graduated — accusing him of duping her into driving him about while he was surreptitiously purchasing heroin and needles.
"He exploited me practically to acquire it," she told the Statesman. "I was freaking out and upset because I had heroin in my vehicle and didn't even realise it."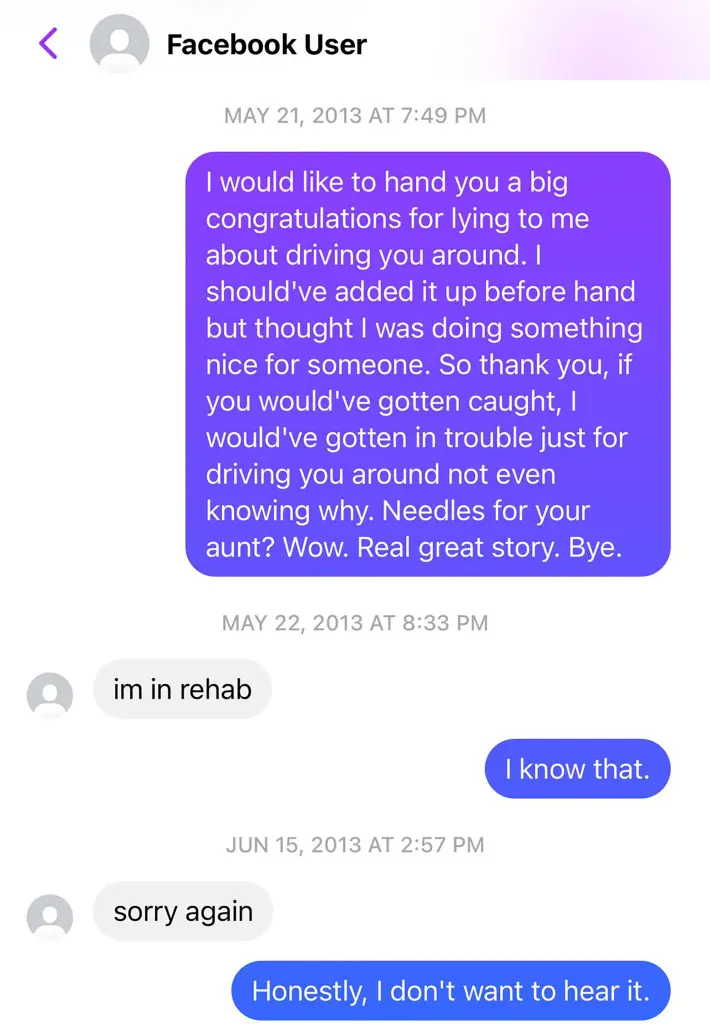 While sober, Kohberger allegedly told pals that he "only took" heroin when he was "very suicidal."
"At one point, he warned, 'Don't bring it up again. "We've moved on from it," Baylis told the Statesman.
Despite his heroin use and aggressive conduct, Kohberger's actions never indicated he would be charged with the high-profile deaths of the University of Idaho students Madison Mogen, 21, Kaylee Goncalves, 21, Xana Kernodle, 20, and Ethan Chapin, 20.
"No alarm bells ever went off," said Barbara Tokar, 58, a neighbor of Kohberger's boyhood home in Pennsylvania, whose daughter was also a classmate of his.
"I feel horrible in my stomach. You just never know. "You never know."
Kohberger was arrested at his family home after traveling back to Pennsylvania for the holidays as a criminology student at Washington State University, barely 10 minutes away from the murder site.
He was soon extradited to Idaho, where he is still being held on four murder charges.
"It's heartbreaking for the community here," said John Gress, the administrator of Pleasant Valley High School when Kohberger graduated in 2013.
"Why, of all the schools, of all the areas? It's disheartening, and I'm not sure when we'll find out why."