Delta Airlines paid $1,800 to a lady whose dog was lost at Hartsfield-Jackson Atlanta International Airport, which the woman's attorney branded a "insult," according to CBS journalist David Begnaud.
On August 18, Paula Rodriguez was scheduled to fly to San Francisco through Santo Domingo, Dominican Republic, but US Customs and Border Patrol held her at the Atlanta airport due to a lack of visa credentials.
Officers eventually concluded that Rodriguez would not be permitted to enter the nation and ordered her to remain at a detention facility overnight, where she would be denied access to her dog until the following day, when she could catch a flight back to the Dominican Republic.
Delta pledged to keep Maia, Rodriguez's puppy, safe while she awaited deportation.
When it came time for Rodriguez to catch her trip home the following day, she was informed that her rescue dog had gone missing.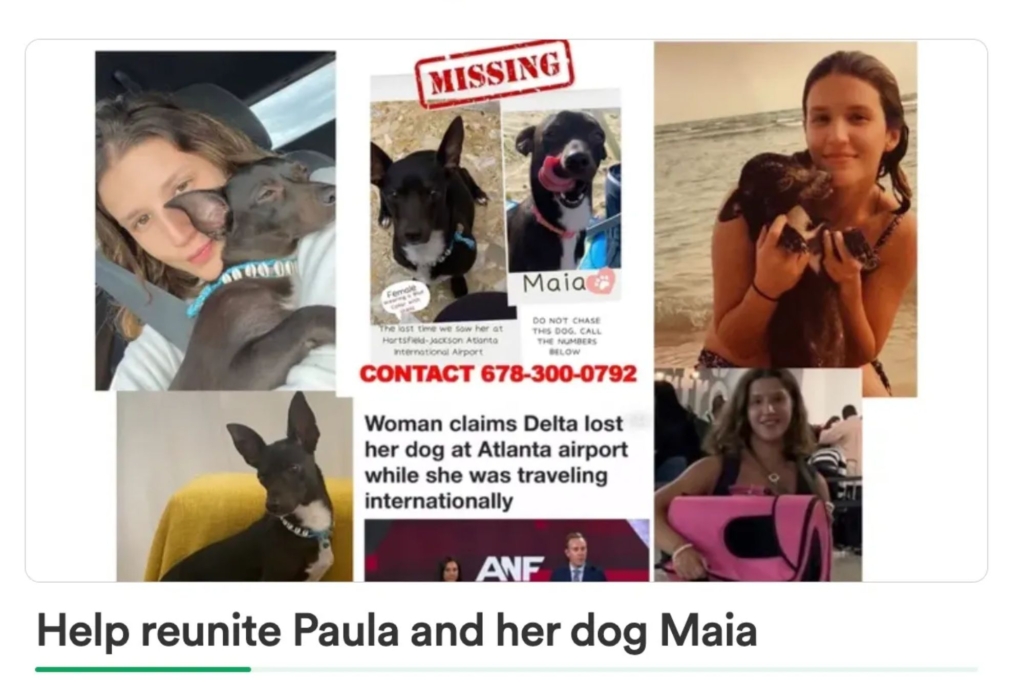 Officers informed Rodriguez that she would not be permitted to stay at the airport to look for the dog, so she grudgingly boarded without Maia, hoping that Delta would place her puppy on the next aircraft out.
According to CBS's Begnaud, although the "devastated" Rodriguez has returned to the Dominican Republic, her mother has flown to Atlanta to assist Delta in their hunt for Maia. They allegedly searched the airport and city shelters but found no sign of Maia.
Rodriguez claims her puppy escaped from its plush, pink travel carrier while she was being interrogated by border patrol agents. Now, the dog is perhaps still lost – and afraid – at the country's busiest airport.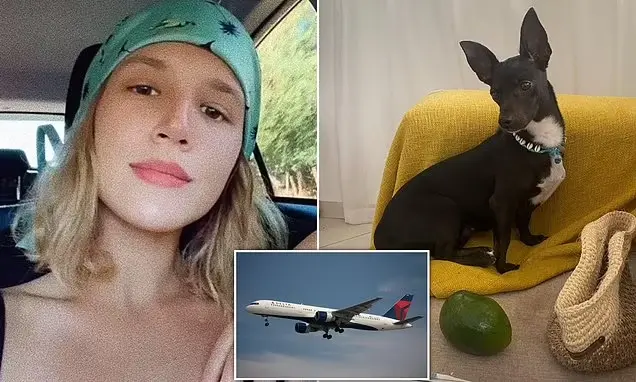 "She's been missing for more than 72 hours in the biggest airport in the United States," Rodriguez told Atlanta News First on August 22. "She must be scared without food or water."
After more than two weeks, Delta has issued a statement saying that their $1,800 gesture is not a "offer of compensation" and that they "have shown empathy through many actions, gestures, and communications with our customer."
While deferring to its counsel, the airline said that it "remains heartbroken" about the situation.
Rodriguez, on the other hand, believes Delta's efforts have fallen short, according to Begnaud.
"If you're flying into and out of Atlanta — this might sound silly, but keep an eye out for this dog," he said in a TikTok video. "There's a chance she's still on airport property."
"She could have gotten out, so if you live in Atlanta, or anywhere near the airport, please keep an eye out for this dog."
Begnaud claimed that airline personnel in Atlanta are "still on the lookout," and Rodriguez has been directed to contact Delta's attorneys about the probe.
@thedavidbegnaud
Delta Airlines has offered $1,800 to a lady whose dog was misplaced by the airline. It is an insult, according to the woman's attorney.
Delta claims that their offer is not a compensation offer. Maia, the puppy, has been missing for two weeks after escaping onto the busy runway at Atlanta International Airport while in Delta Airlines' custody and care.
Meanwhile, Paula's sister, Daniela Rodriguez, has begun a fund-raising campaign "with the sincere aim of raising funds to cover the expenses to get the best resources available to try and locate Maia."
"Now, we are forced to take matters into our own hands," she adds. My sister has been unable to sleep, has suffered from panic attacks, and has lost her appetite as a result of this awful scenario.
I don't want her to deteriorate more. That is why we have turned to the thousands of individuals who have [given] their support since the story broke. We all need optimism, even Maia and Paula. I hope they can be together again."
"This is a time for humans, strangers to come together against all odds of a multi-billion dollar airline not claiming responsibility for their actions," Daniela wrote. "We need to take action."