Following the shooting at the Nashville school, the "Trans Day of Vengeance" demonstration that was scheduled to take place in Washington, D.C., has been postponed.
The demonstration planned for April 1 will not take place due to safety concerns, according to the activist group Our Rights DC, which made the announcement on Thursday.
The group posted on social media, "This action will not be taking place on Saturday due to a credible threat to life and safety." The threat is a direct result of the influx of unabashed hate directed at the trans community following the Tennessee shooting, and the safety of our trans community is our top concern.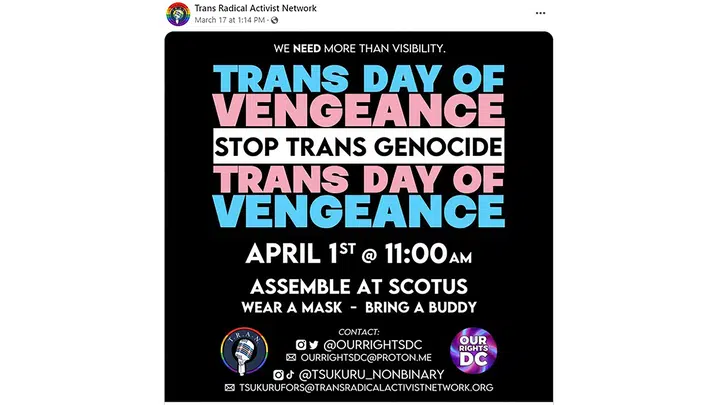 The shooting at Covenant School in Nashville, Tennessee was previously denounced by Our Rights DC, which argued that "vengeance means fighting back with vehemence."
In contrast, the anticipated "Trans Day of Vengeance" event faced significant backlash in the days that followed the Monday morning killing that claimed the lives of three children and three adults.
Our Rights said Thursday that it would continue to work to protect trans lives because "individuals who had nothing to do with that heinous act have been subjected to highly serious threats and blamed only because of their gender identity."
While we fervently support the goals and message we set forth for Trans Day of Vengeance, we must place the security of our community and the individuals who comprise it ahead of all else.
Following reports that an unreleased manifesto was discovered, much speculation has been generated regarding the transgender identity of the Nashville shooter and their motivations for the heinous killings.
Around 10:13 a.m., Audrey Hale, a transgender former pupil, shot through a locked glass door to access the school while carrying two rifles and a handgun. Monday.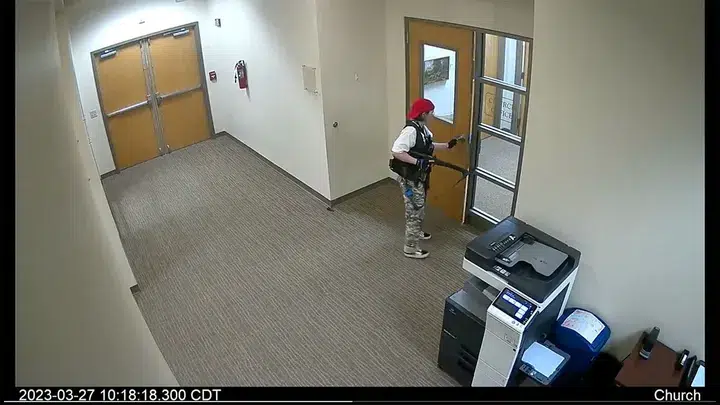 According to Nashville Police Chief John Drake, investigators think the assault was premeditated but do not believe the attacker specifically targeted any students.
As they hunt for a reason, investigators have discovered a "manifesto" and other documents.
The Covenant School, established in 2001, serves children from nursery through sixth grade.
The school said on Tuesday, "Law enforcement is conducting its investigation, and while we understand there is a great deal of interest and there will be a great deal of discussion and speculation surrounding what happened, we will continue to prioritize the well-being of our community."