This little college town in a wheat-farming country is still reeling from the terrible deaths of four vibrant University of Idaho students as students return for the spring semester.
A shrine of teddy bears, flowers, and a framed picture collage remains in front of the three-story home near campus where three female residents and a male guest were tragically murdered on November 13.
A table in front of Mad Greek, a restaurant where two of the victims worked, on Main Street bears four white candles, each carrying the name of a victim.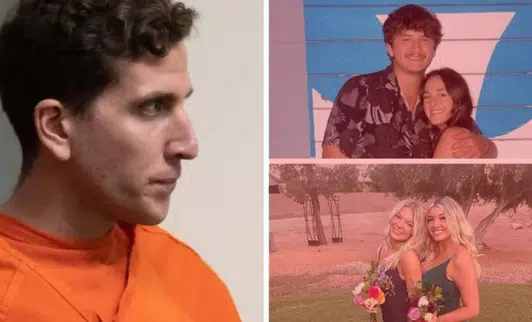 Madison Mogen, 21, a senior in marketing from Coeur d'Alene, approximately an hour and a half north of Moscow, was remembered for cherishing her friends and dreaming of world travel, according to Insider interviews and accounts published elsewhere.
Kaylee Goncalves, 21, was noted for her excitement about moving to Austin, Texas, after graduation to pursue a marketing job.
A candle has been lit in memory of Ethan Chapin, 20, of Conway, Washington, who was remembered for his bright grin, sense of humour, and love of sports with his siblings, with whom he was born as a triplet.
A candle was lit in memory of Xana Kernodle, 20, who grew up in Idaho and Arizona and was remembered for her love of independence in college and her feisty personality.
To memorialize her friends, a server at Mad Greek, the restaurant where Mogen and Kernodle worked and the other victims dined, donned a ribbon with her school's black and yellow colors.
"She's really lovely and friendly," added the young woman, who requested Insider not to identify herself.
After a nearly seven-week manhunt, police finally apprehended a suspect on December 30, raising new concerns about what prompted someone to hurt the kids. Despite efforts to explain the deaths, a rationale remains elusive weeks later.
And concerns have been raised about why one of the surviving roommates didn't notify police until just before noon despite seeing a masked guy in her home at about 4 a.m. the night before.