EXCLUSIVE: Ethan Chapin's mother Stacy startled a full auditorium Friday at a true crime conference when she made an emotional surprise appearance during a forensics expert's session on the University of Idaho student killings.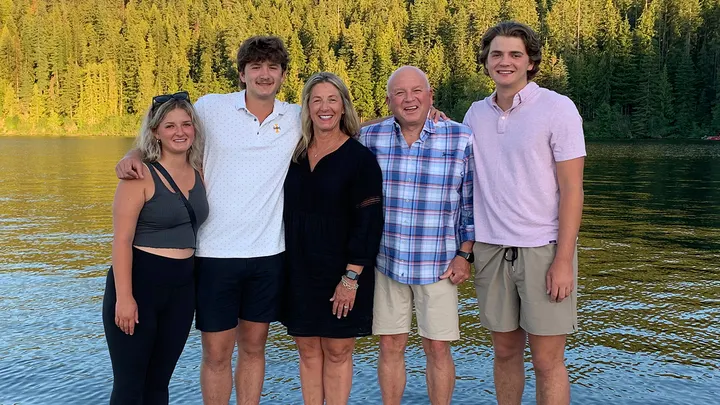 Joseph Scott Morgan, an applied forensics professor at Jacksonville State University in Alabama and the presenter of the Body Bags podcast, delivered a presentation titled "The Idaho Murders: An Expert Forensic Analysis."
He talked for roughly an hour during one of 12 lectures, discussions, and seminars webcast exclusively by FOX Nation at CrimeCon 2023 in Orlando, hosted by Oxygen True Crime, based on his expertise as a forensic investigator and accessible papers in the case.
The shock came at the very end.
"My name is Stacy Chapin, and I'm Ethan's mother," she said after standing in line to take the microphone during the presentation's question-and-answer time.
A gathering of around 3,200 people in Florida gasped collectively before beginning to cheer her. She said that she did not sit through the presentation since it was too difficult to see.
"But I do want all of you to know that these were four of the greatest kids," she continued, "and all of the wonderful things you've read about them [are] legitimately true."
In short, emotional remarks, she seemed to wipe tears from her eyes and expressed gratitude to Morgan for starting with comments about the four youngsters.
"I can speak on behalf of my own son, who was an incredible human, and we all miss them terribly," she added. "…They were fantastic, amazing kids in their prime."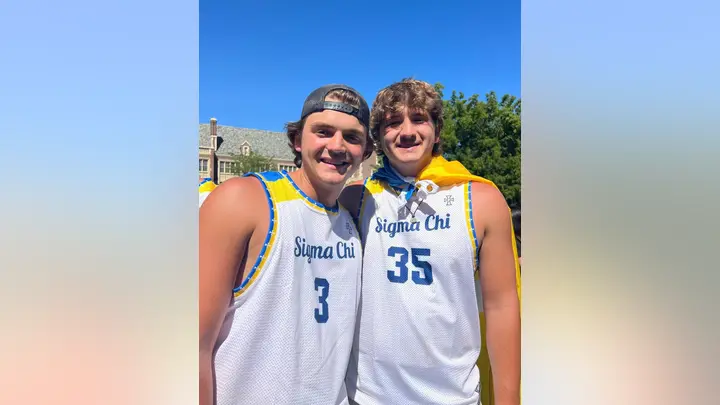 Both Chapin and Morgan told Fox News Digital on the sidelines of CrimeCon 2023 on Saturday that the encounter was unplanned.
Morgan, who has been following the case for months, said he was stunned, and his first concern was if he had been courteous enough throughout his statement. He expressed relief when she realized he had shown them respect.
"I knew right away that I needed to keep my mouth shut at this point because this woman deserved a platform more than anyone else at this conference in relation to these Idaho cases," Morgan said.
"It's always been a challenge for me to hear people who don't know Ethan talk about him," Chapin said.
So she wanted to meet the speaker at the conclusion of his presentation.
Then she saw the microphone.
"There was something…this overwhelming, and I needed to say this story is true, and that's my son," she said to Fox News Digital.
"CrimeCon was built to break down walls, allowing consumers of media to engage directly with those impacted by the cases they follow," CrimeCon Founder and Executive Producer Kevin Balfe told Fox News Digital. "This was a powerful moment at our event, and we're proud to have created a forum where these kinds of important conversations can take place."
Ethan Chapin, 20, was one of several University of Idaho students slain in a home invasion stabbing on Nov. 13, 2022, only steps away from school. He traveled going to see his girlfriend, Xana Kernodle, 20, who resided there with a group of friends that included other victims Kaylee Goncalves, 21, and Madison Mogen, 21.
Chapin was staying the night at the Sigma Chi fraternity home, roughly 200 yards distant across the band field. Following the murders, Chapin's family established Ethan's Smile, an organization that provides student scholarships.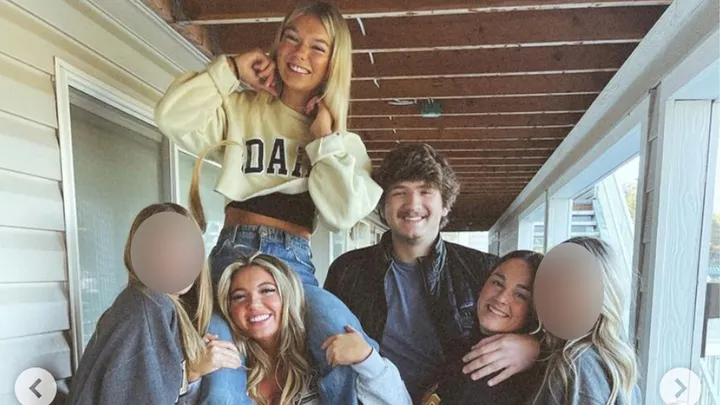 During her tearful on-stage appearance on Sunday, Chapin stated that she and her husband founded Ethan's Smile to offer other youngsters with the same opportunities they had sought to provide for their son.
"It was really important for Jim and me to give our kids the opportunity to go to college and fulfill their dreams," she said. "That's the premise of our foundation: to give every child who has a dream a chance to realize it."
Chapin has announced plans for a fundraising event on November 13th, one year after the assault. Over the weekend, invitations were distributed.
Ethan, who was studying leisure, sport, and tourist management, turned 21 the following month. He was one of three children. His parents want to pay a visit to his brothers in Moscow in order to join them for their first legal beverages.
Bryan Kohberger, a 28-year-old criminology Ph.D. student at Washington State University 10 miles away, is accused of stabbing all four students to death in a 4 a.m. home invasion assault.
At his arraignment in May, Judge John Judge entered a not guilty plea on his behalf. Kohberger forfeited his right to a speedy trial, therefore his October trial was postponed.
If convicted, he might face the death sentence.