Bryan Kohberger, the guy now suspected of killing four University of Idaho students last November reportedly at the restaurant where two victims worked in the weeks before their deaths.
According to a former employee, Bryan Kohberger came in at least twice to the Mad Greek restaurant in Moscow, Idaho. Madison Mogen and Xana Kernodle, two of the victims, worked as waitresses at the restaurant.
Related: Experts said the Idaho killer 'definitely' mass murdered previously
It's unknown whether either lady ever waited on Kohberger, or if they ever communicated, but PEOPLE.com confirms that a now-deleted Instagram account that looked to belong to Kohberger formerly followed both Mogen and Kernodle, as well as the third female murder victim, Kaylee Goncalves.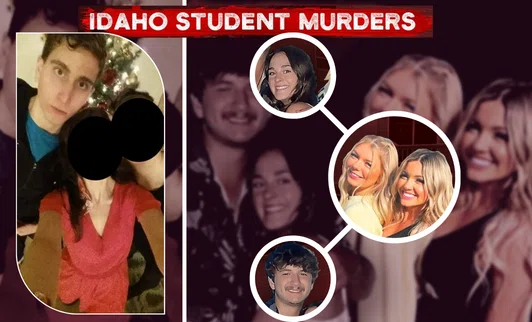 PEOPLE.com has also learned, through an investigator acquainted with the issue, that law enforcement is aware of the restaurant visits and that detectives have interrogated Mad Greek staff and owners. They've also gathered CCTV footage from the eatery and other businesses.
Related: Idaho murders: Mysteries linger in Moscow weeks after the arrest of Bryan Kohberger
The former employee tells PEOPLE.com that Kohberger's visits to the Mad Greek were not unusual and that he only stood out because he had a specific order: as a devout vegan, Kohberger would check to ensure that his meal had not come into touch with animal products.
On November 13, Mogen, Kernodle, Goncalves, and Ethan Chapin were all stabbed to death at an off-campus rental residence in Moscow, Idaho. A masked assailant broke into the house and fatally stabbed the four pupils with a fixed-blade knife.
Authorities nabbed Kohberger, a 28-year-old doctoral student and teaching assistant at Washington State University, more than a month later. He faces four counts of murder and one count of criminal burglary.
On December 30, Kohberger was detained at his parent's house in Pennsylvania. He willingly consented to return to Idaho to face the allegations against him, thus he waived extradition. On January 4, he was returned to Idaho.
One of the victims' surviving roommates said she spotted the killer, according to the probable cause affidavit obtained by PEOPLE. As the perpetrator fled the crime site, the roommate recalled "a figure wrapped in black attire and a mask" walking past her.
Related: Idaho Student Killer Bryan Kohberger DNA Test
The affidavit also claimed that DNA and mobile phone pings tied Kohberger to the homicide site.
Authorities have not officially revealed a possible reason for the killings. Kohberger has not yet pleaded guilty. His next hearing isn't scheduled until June 26. His attorney has not responded to PEOPLE.com's requests for comment.